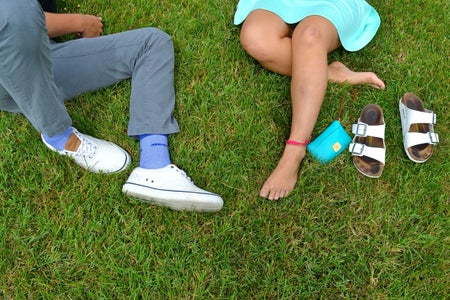 Lexi Tokarski / Her Campus
Fraternity Friday: Isaiah Bedsole
    Welcome back to the newest installment of Fraternity Friday, a series in which I interview a member of a fraternity at UMaine who excels in academics, their fraternity, and in the greater University community. This week I interviewed Isaiah Bedsole, Director of Marketing and Public Relations for Alpha Tau Omega (ATO).
    The brothers of ATO foster a motivational and supportive relationship between each other and strive for academic excellence and to be involved in the community, and Isaiah has embraced this attitude to a T, becoming heavily involved in the University of Maine Student Government as well as becoming a member of the Senior Skulls, a relatively secretive honors society that has the goal of helping the local and university communities through philanthropy and fundraising. This honor society originated in Greek life among presidents of the chapters on campus in 1906 but has since expanded to allow members from all sections of the university community, including athletes and other outstanding students from other campus organizations. 
    Isaiah is a fourth-year Marine Science major with a minor in Marketing, and up until just about a year and a half ago, never saw himself joining Greek life. He says that he assumed most fraternities fit the stereotype of constant partying and a very relaxed attitude towards academics, and he felt that if he wanted to go out, he could just do that with the group of friends he already had. However, after being tutored by a member of Alpha Tau Omega in physics, he realized that the brothers were the kind of people he wanted to surround himself with. He says that even during his rush week, he wasn't really sure that he wanted to join Greek life, but he hasn't looked back since then.
    As the Public Relations and Marketing Director for ATO, Isaiah is in charge of managing the social media for the chapter as well as promoting events. He shared that one of the biggest challenges with social media is managing the "voice" of each social media platform the chapter is on- Instagram has a certain voice while Facebook has a completely different one. One of the chapter's biggest events each spring is the Maine Food Festival, with proceeds benefiting the Shriners Hospitals for Children. While they are not directly affiliated with the Bangor Humane Society, the chapter also holds events occasionally with them! 
    In Student Government, Isaiah serves as the Services Chair, meaning that he is a mediator between the student body and staff from different facilities across campus, such as Parking Services, Facilities Management, and others. He reaches out to people on campus and in different organizations to help students find the solution to issues such as parking availability, quality of roads, and more. 
    In his most recent venture, Isaiah runs the University of Maine branch of a service called The Cubby, a place for students to get items such as textbooks, clothing, furniture, and more at prices that are realistic for college students. The Cubby is a service that originated out of Colby College in Waterville, ME, and Isaiah had the opportunity to meet the founder over the summer. His job is to manage the public relations efforts and purchasing side of the UMaine branch. This branch is only for UMaine students, so you can be sure that anything you purchase is from a fellow student in the area!
    In the summer of 2019, Isaiah held two marine science-related internships in Cape Cod, MA. One of the internships was giving tours of the Cape Cod area and promoting the concept of sustainable seafood and why this effort is important to take into account when purchasing. The second internship was on an oyster farm, where he learned about the ins and outs of the oyster industry. During this time, he also took up a landscaping job in the Cape Cod area, which he says kept him busy but in the best way possible. 
    Isaiah plans on pursuing his MBA, but he is unsure of where he will be attending yet. He has become more interested in marketing during his time at UMaine and is excited about what the future holds for him. I have full faith that his dedication to hard work and looking for ways to make himself better will take him incredibly far and bring huge success to his life in the future.