How to Set Yourself Up for Success at Your Internship
As nice as it would be to use this extra free time to apply for summer internships and get a jumpstart on your career, I know that many internships have been canceled or postponed in the wake of the pandemic. I also know that we're in the midst of a collective stressful and traumatic experience, one where you shouldn't feel pressured to use this time to be productive, despite what the inspirational quotes on Instagram may say. But when this all eventually over – whenever that may be – here are some things to keep in mind as you start your first internship.
The Backstory
I was a junior sitting in one of my upper-level journalism classes when the professor asked who had already completed an internship. Everyone raised their hand except me. Some had already had two, even three internships during their college career. A guest speaker came in a few weeks later and said the average number of internships it takes to get hired is three. Naturally, I freaked out. Here I was, with only one year of college left. How the heck am I supposed to find one internship, let alone two to three?
Fast forward a year, and I did manage to land an internship, though only one. I'm a marketing content intern at a local marketing agency, which is a fancy title that really means I write social media posts, blog posts, and website copy for our clients. I love what I do and the people I get to do it with. I was supposed to only stay for the fall semester, but they asked me to continue on to the spring semester, too, and have raised the idea of possibly keeping me full-time after graduation. Here's a few things I've learned along the way over the last eight months to help you land an internship and to be successful once you get there.
1. Read those mass emails they send out about internship opportunities.
Almost every major/department on campus has a person whose sole job it is to spam your email with internship opportunities they mass-forward to everyone in that major. As tempting as it is to just press "delete" and move on with your day, don't. At least give them a brief skim to see if you fit the requirements. I found my current internship through one of these mass emails, and here I still am eight months later.
2. Attend the career and internship fairs in the fall and spring.
I know these events are intimidating and overwhelming, and they're often geared more toward business students. Speaking from experience, most other majors don't do a good job of preparing their students for events such as these. (I had no idea what a padfolio was or that I needed one until my business-major friend plopped one into my hand five minutes before the fair).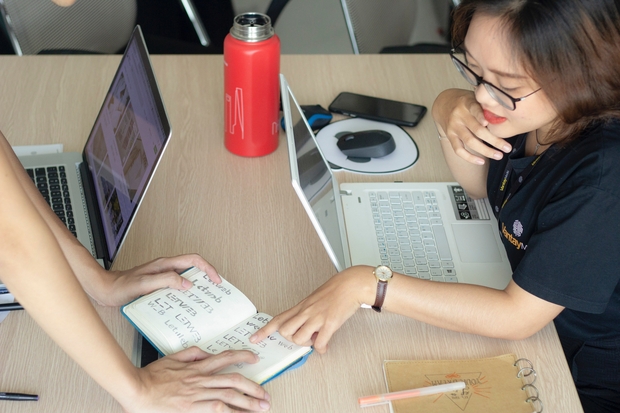 Despite all that up-front work and research, it paid off in the end. One of the companies I met at this fair ended up offering me a job (though it was repealed due to the coronavirus). The moral of the story: job and internship opportunities aren't going to come knocking at your door. Don't be afraid to put yourself out there, and especially don't be afraid to use the resources and tools your school offers you.
3. Write, write, write to build your résumé.
Even though the whole point of an internship is to gain real-world experience before your first official job, most employers want to see some relevant experience before they'll hire you for the internship. This is where campus organizations come in. Being a writer and editor for Her Campus is a large reason I landed my internship. My past experience at the Daily Iowan helped too, even though it was only for one semester.
As tacky as it may sound, don't be afraid to highlight work you've done in your classes. I always assumed that was a big turn off, and that they want to hear and see what you've already done in the "real world." However, the work you've done for classes – whether it's an article you've written or a video you've produced – counts as experience, proof that you can do your job and do it well. When applying for my internship, many of the work samples I submitted were from projects I'd completed for a class – never published anywhere, but still good work.
And even if you're not looking for an internship related to writing, the general advice still applies: do whatever you can to get experience, and don't be afraid to mention class projects as relevant.  
4. Be yourself during the interview.
Many companies are not only looking for someone who fits the job qualifications, but also someone who will fit into their company culture. Especially at smaller businesses, they want to make sure you will mesh well with the team. Don't be afraid to show a little personality during the interview, while still keeping it professional.
5. Don't be afraid to ask for what you want.
During my interview, my internship asked if I preferred a paid or non-paid position. I was afraid to say I preferred paid, scared they would choose someone else who wanted the non-paid option to save some money. Still, I needed to make rent, so I asked for a paid position, and I got it. The point here is this: if you don't ask for what you want, you're not going to get it. They can't read your mind.
6. Don't be afraid to speak up and contribute.
I can't tell you how many meetings I've sat in where I had a good thought but was afraid to voice it because I was the least experienced person there. Don't invalidate or censor yourself because you are "just an intern." As a young person, oftentimes you offer a unique perspective that your company may not be considering. Plus, if you have great ideas and never speak up, they're never going to know you had those great ideas, which can hurt your chances of being offered a full-time position.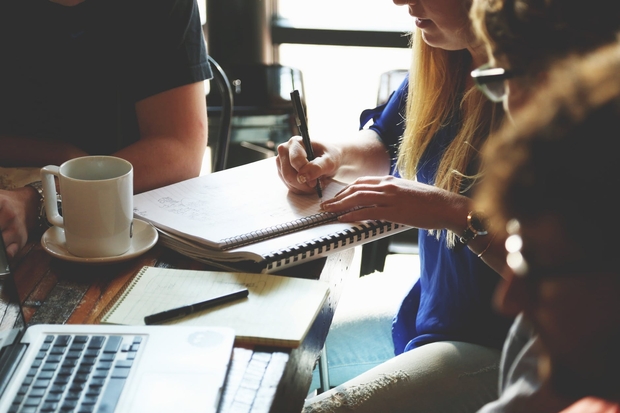 7. Don't be afraid to ask for a raise.
I learned in a gender studies class that part of the reason for the wage gap is that men negotiate their salary and women don't. While this applies more to full-time positions than to internships, it still remains true that you should be paid for what you think your work is worth. Many internships are unpaid, but for those that are, don't be afraid to ask for a raise if you've been there for awhile and have been making valuable contributions. The worst they can do is say no!
8. Be yourself on the job.
For the first few months of my internship, my coworkers probably thought I was the most dull and bland human being alive. I gave generic answers to their personal questions as they tried to get to know me and never really engaged in any non-work-related conversations. It took a few of my boss's famous peach martinis at the Christmas party for me to loosen up and show them my true personality. The workplace has been more inviting and fun ever since. Being yourself on the job (while still keeping it professional) can help foster genuine connections with your coworkers.
While it may be awhile before many internships resume hiring, hopefully you find this advice helpful once they do. Who knows, maybe that internship will turn into your first full-time job after graduation!