I came into college with this perception that I had to do things one way, as many of us do. I would come to campus for my area of study, get involved in extracurriculars that enhance my resume, find friends with the same interests, get an internship during the summer, make connections and be exactly who I thought I wanted to be. I had a plan, but my junior year came and went. Reality set in, and my world collapsed in front of me. The global pandemic did not help all of the uncertainty that I was feeling. When Summer 2021 came, I had no plans. What do you do when you have no plans? You go home, or at least I did.
I was feeling like a failure. I had just had a year filled with disappointments from Covid-19, roommate problems, a break-up and I felt that I had let myself down, too. Mentally, I was struggling. I took some time to weigh what my options were and landed on a job working as a Grower in a plant nursery. Choosing a summer job outside of my area of study was one of the best things I could have ever done for myself.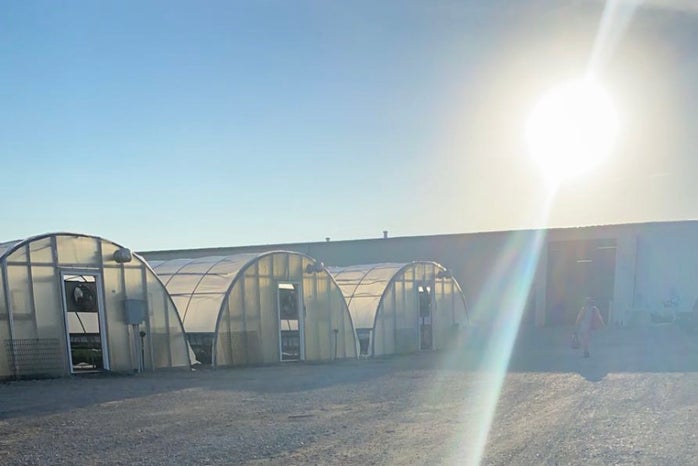 Walking up to the greenhouses and the shops on the first day was intimidating. I did not have any idea what to expect. I got assigned to working with annuals. For those who are not familiar with plants, annuals are plants that have to be planted every year. They do not come back on their own like tulips or hostas. I quickly found out that the jobs I was going to be performing were repetitive. And by that, I mean planting thousands upon thousands of baby plants. This gave me a lot of time to think about my life. I would catch myself on the verge of tears, then finding contentment in my work.
While I was doing my job, I was unknowingly connecting to nature and healing myself. This process is called Earthing, or grounding. According to the Journal of Environmental and Public Health, Earthing happens when the Earth transfers electrons into the body to improve well-being. This can happen in a number of forms including walking barefoot, swimming, sitting outside or in my case, working with plants.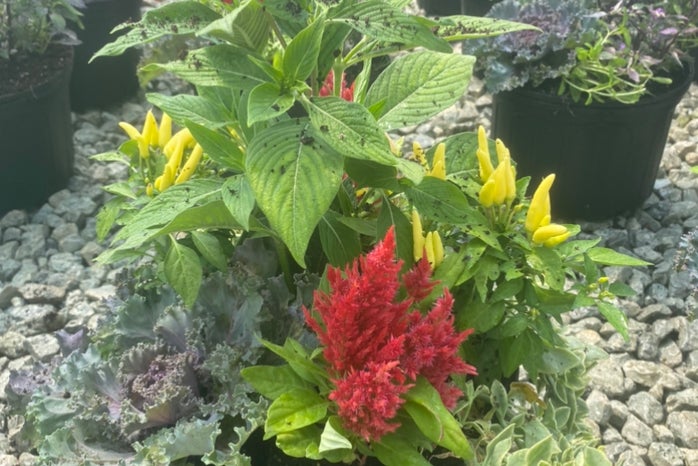 Like with all living things, plants tell you what they need to live and they show you when something is not right. Part of my job was recognizing these needs and doing what needed to be done. I came to recognize my needs as well. A lot of people in the plant community and my co-workers talk to the plants. I know it might sound weird, but talking to plants in a positive way helps them grow.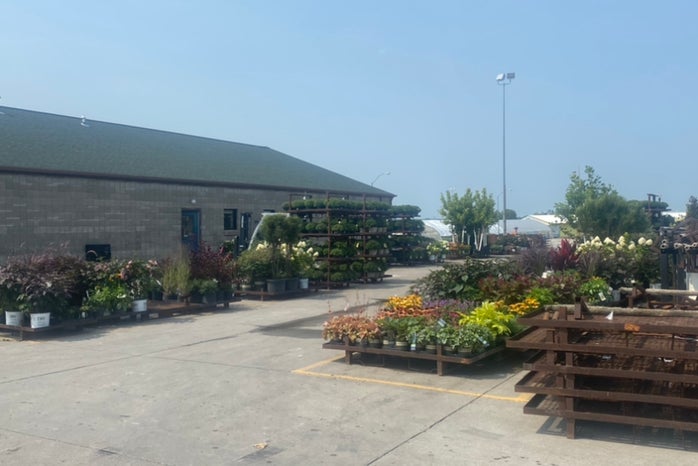 This older man who has worked at the company for years was planting seedlings. It's important to get the soil wet before you even place the plant in a pot because you can't know for sure how long it has been since they were last watered. After he planted the seedlings the man would say, "Does everybody have their feet wet?" It was his way of telling the plants that he cared about them as if he were asking his own children if they had gotten enough to eat. Plants sense the positive or negative vibes in a room. If talking to plants in a positive way helps them grow, then it's safe to say that talking to yourself and other people in a positive way helps them grow, too.
While working at the nursery, I was challenged to get out of my comfort zone and drive company vehicles, tractors and forklifts. What normally would have caused me anxiety, became the highlight of my day. I grew to love the people I was working with and their dogs that would show up occasionally. The work environment was different than most. Other people were happy to help however they could. We were a team and we all had an important role. If you made a mistake, then that's all it was. Nobody held it against you, and we moved on. I learned that plant people are typically happy people.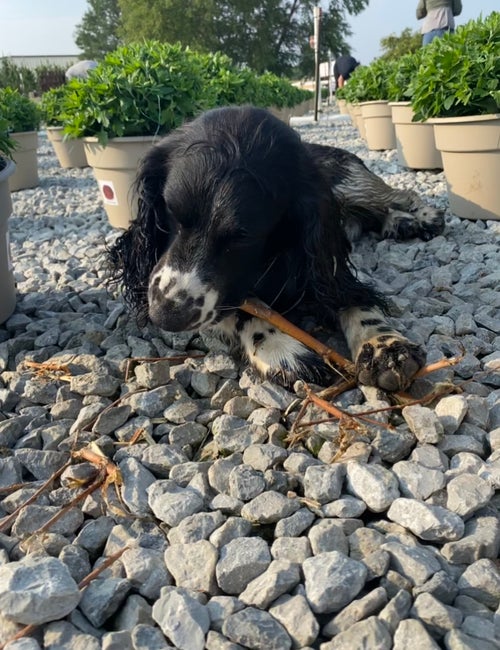 Most of my summer was devoted to working with Mums which are known to be a popular plant in the Fall. By my last week of work, I had worked with every single Mum on the nursery grounds in some way whether that be planting, fertilizing, netting, tagging, making cuttings or helping with shipping. I watched all of my hard work turn into thousands of full-grown plants ready to go home with people. I realized that I did have control of my life again and that even if I did not know exactly what I wanted to do after college, that somehow things will work out. I will find something that I am happy to wake up and do every day.
We think that there are direct lines to success and that we have to take the same paths as other successful people. While following in the footsteps of others is one strategy, I have found that taking your own path and experiencing different opportunities along the way is just as rewarding. Growing plants in a nursery is not something remotely similar to what I want to do with my career, but I learned so much about how to be resilient, challenge myself and make the best choices for my mental health. It's crazy what a couple thousand plants and some kind people can do. I am forever grateful for the most rewarding summer job.