Thanksgiving is coming quickly and it's important that you pick the best recipes! Whether you're eating with friends or family, the perfect pumpkin dish will be sure to stun everyone. To make sure you have an amazing day, I've compiled a list of pumpkin essentials for this Thanksgiving!
1. Pumpkin Pancakes by "Cooking Classy"
I love breakfast and pumpkin pancakes are the perfect way to start your day! It will get you in the festive mood right from the start of your day and make you super motivated to do the rest of your Thanksgiving cooking. These pumpkin pancakes are absolutely delicious and they will be a big hit! The pancakes are light and fluffy while still containing plenty of spices. Plus, they're easy to make!
2. Pumpkin Muffins by "Preppy Kitchen"
For a mid-morning snack, pumpkin muffins are my go-to. They're super sweet and will stay moist all day until your Thanksgiving meal. They are easy to make and use a lot of normal household ingredients. This will be a good way to tie people over until dinner without having to make a full lunch! Also, they look super cute in a little basket!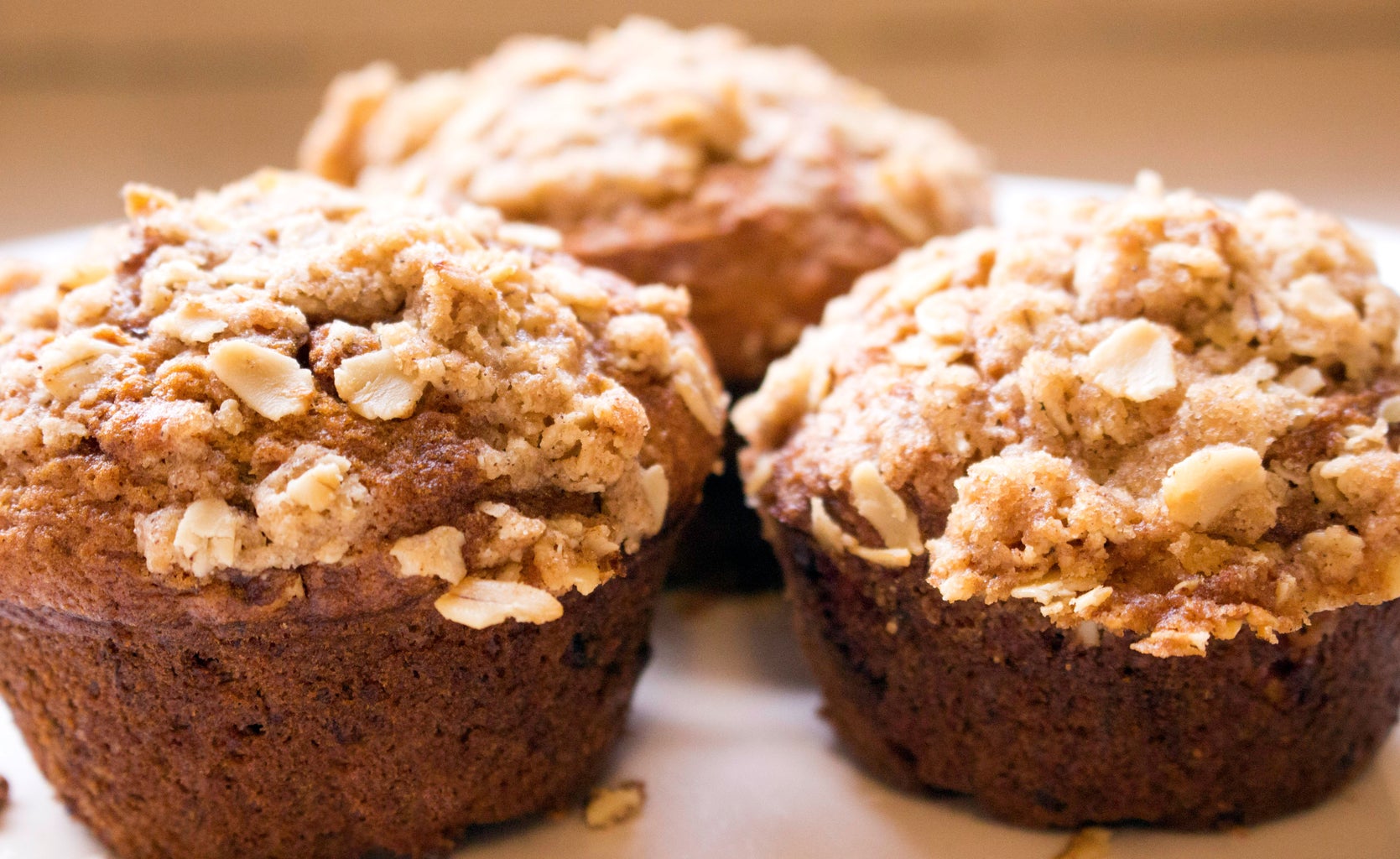 3. Pumpkin Cheesecake Macarons by "Pies & Tacos"
Macarons may be a little bit more difficult to make, but I promise it's worth it. These macarons are so light and airy while also tying in perfectly to your pumpkin-themed day. The cheesecake filling adds that perfect compliment to the pumpkin macaron and adds some sophistication to your dessert plate! These can be used as snacks or desserts and will be sure to wow everyone!
4. Pumpkin Bread by "Once Upon A Chef"
I love a good loaf of bread and this one adds some festive cheer! This recipe is quick and easy to make and can bake while you make the rest of your Thanksgiving meal. It's a perfect side to your meal or a snack in case people are hungry! Plus, it will make your house smell nice!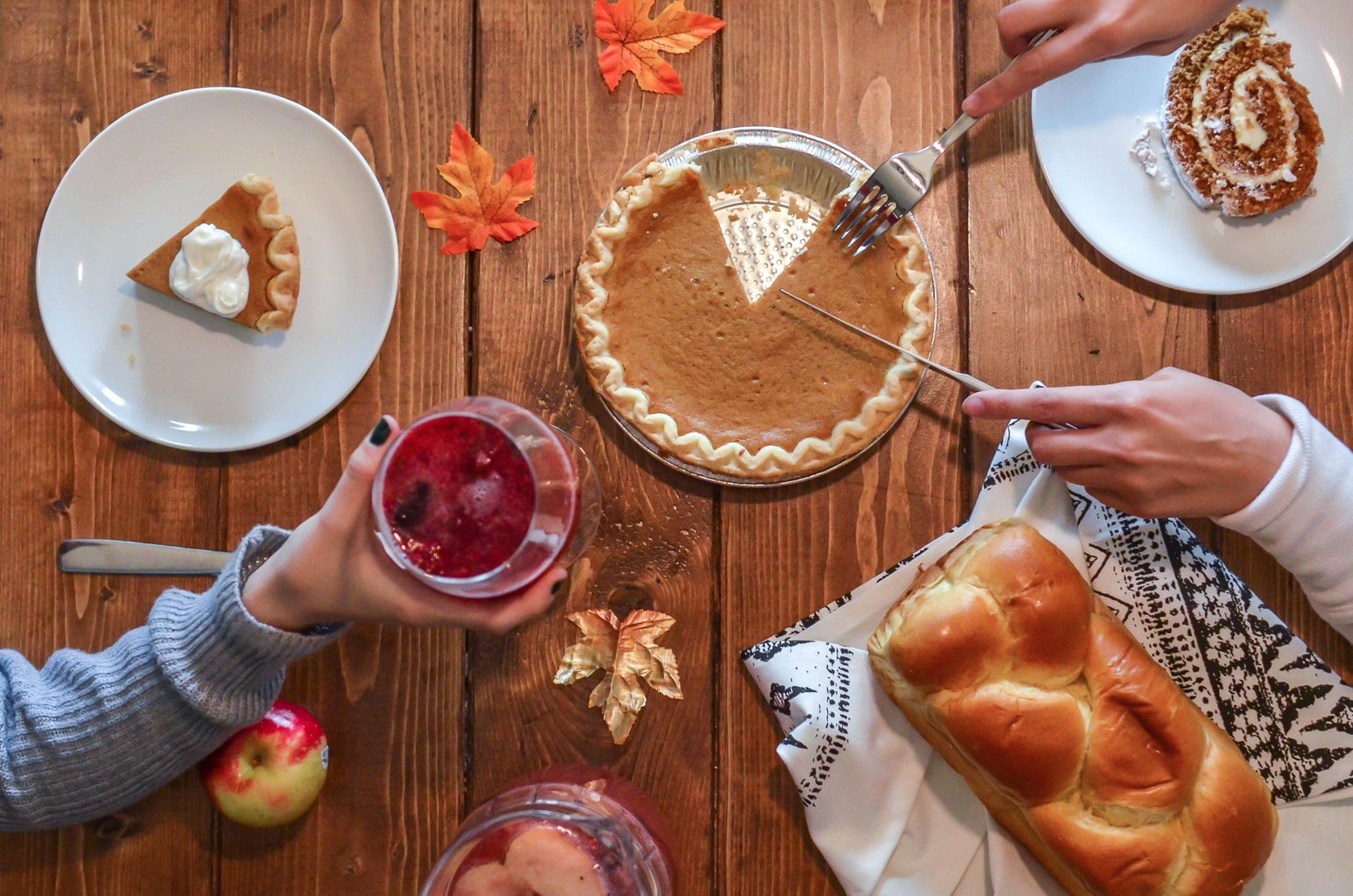 5. Roasted Pumpkin Soup by "Cookie + Kate"
Soup is the often forgotten essential to a Thanksgiving meal. It's light and delicious without being too filling. This pumpkin soup can be a nice refresher in the middle of all the carbs at Thanksgiving! This recipe gives pumpkin soup the maximum flavor and can also be used as leftovers because it tastes even better the next day!
6. Pumpkin Spice Latte Popsicles by "Delish"  
This one's a little bit different and not something many people have thought of. Pumpkin spice latte popsicles sound a little bit summery, but they're absolutely made for that Thanksgiving meal. They're super easy to make and can be frozen up until it's time to serve dessert! This could be a good idea for people who don't like pie, or who just want to try something new!
7. Pumpkin Pie by "Sally's Baking Addiction"
Pumpkin pie is an all-time favorite and a must-have classic at the Thanksgiving table. My favorite recipe is by Sally's Baking Addiction because the pie is so creamy and there's so much flavor (and there's a secret ingredient in the crust!). If you only try one of all of these recipes, I highly recommend making pumpkin pie because it is so delicious!! 
8. Pumpkin Cupcakes by "Live Well, Bake Often"
Finally, if you're not a pie person, pumpkin cupcakes are a good alternative. These pumpkin cupcakes with cream cheese frosting are absolutely sublime and easy to make. Cupcakes are my favorite things to bake, so I will definitely be making these this Thanksgiving. These cupcakes can also be frozen for up to three months so you can make them early if you need to!