Choosing a college can be a daunting decision. How do you know where you want to be for the next four years of your life? Most of us make our decision based on academics, career outcomes, programs, finances, name recognition, acceptance rates, size, proximity to home, plus a million more factors. However, there are a few things I didn't realize until I got to college that I would've liked to know beforehand. The things that affect our day-to-day lives are more important than we realize when we're seniors in high school — after all, it is going to be for four years of our life.
1) the social scene
Having an understanding of what the social scene looks like at a college is so important before making your ultimate decision. Most of us assume that at every college, you make a ton of friends and go to a bunch of parties. This might not actually be the case for every school. There are a few things you want to know before picking your school:
Do people go home every weekend?
If your school has a lot of commuters, campus might be dead on weekends. If you're looking for more of a social scene at college, you definitely don't want all of your friends and classmates to be gone every weekend, especially if you don't live close to home.
What's the party scene?
If you know that going out is your vibe, I would recommend talking to a current student or alum about what the party scene is like. If it's more of a bar school, it's going to be hard to go out before you're 21. Also, it might be important to know how close they are to campus. If they're not within walking distance, you might not want to have to Uber or take public transportation.
If frats rule the night life, this might be more difficult for the guys out there who don't join Greek life. Depending on the school, frats might not let guys in who aren't in the frat. If this patriarchal system bothers you, that's something to keep in mind. Additionally, it might be helpful to know where the frat houses are. Is there a frat row or are they spread out? Once again, this is important to know for logistics/transportation.
Maybe house parties or dorm parties are more the vibe of the school you're looking at. Whatever the case may be, it shouldn't be the end-all-be-all for your decision, but it might be something to keep in mind.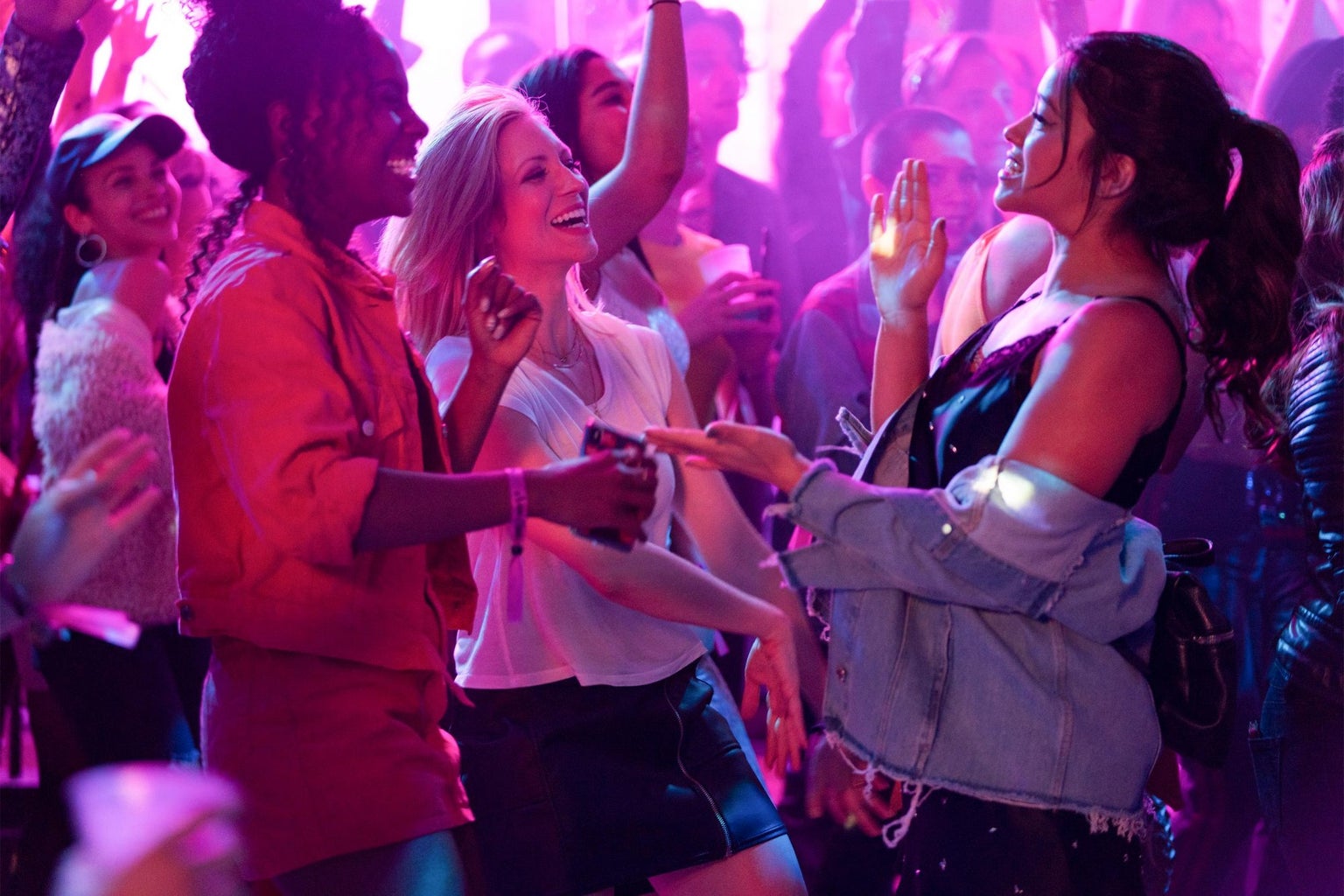 What else do people do for fun?
If you aren't interested in the party scene, make sure that there are other things on campus that people do for fun on the weekends. If the only way to socialize is by partying, more introverted people might find themselves feeling isolated from other students. On the flip side, if partying is what you're looking for but it's not really the scene at the college you're looking at, it might bother you in the long run.
2) what the students are like
If you walk into the dining hall, is it noisy with students sitting together, or is it quiet with most people eating by themselves? If you get to tour your prospective colleges, this is pretty telling as to what students are like and if the school is a social environment or not.
Priorities
Remember, these are going to be the people you interact with for the next four years. It might be important to you that your priorities align with theirs. Do people only care about school and grades? Do people only care about partying? Do most kids not show up to class and cheat on exams? Do people only care about Greek life or sports? Is it a competitive, cut-throat environment? The list could go on. It's also important to think about whether you want your peers to fit into one of these boxes, or if you'd rather go to a school where everyone's priorities are different.
Demographics
Don't forget to check out the demographics of each school you're looking at. Are different backgrounds represented (race, income, gender, etc.)? If you don't want to be with all of the same kind of people, this is important to consider.
3) graduation rate
Most people focus on acceptance rates when they choose a college. What many people don't realize, which is equally, if not more important, is the graduation rate. This will tell you what percent of students are graduating in four years or are finishing school at all. If a school has a low graduation rate, this might mean it will take longer for you to graduate or a lot of students will end up dropping out.
4) what the area is like
You probably have an idea as to whether you want a city school or one with more of a campus feel. If you want a city school, you likely want to be surrounded by all kinds of people, always have something to do, and have more adventure — at the cost of regular dorm life and a centralized campus. If you don't care about being in a city, you likely want the college itself to be "the city," with all of your social life and activities revolving around the school — at the cost of having more things to do.
If you're not directly in a city, it might be good to at least be near one. And if you're fine with being in "the middle of nowhere," having at least some restaurants, places to shop, and things to do around campus is also important (is there at least a Target nearby?). Just being on campus can get old quickly, TBH. Remember, you probably won't have a car for your first year or two, so you don't want things to be too far away either.
5) housing situation
Lastly, and very importantly, try to get a grasp of what the housing situation is like. Remember, you have to live here every day and it needs to be something you are comfortable with.
On-campus/Off-campus housing
Do people live on-campus or is it commuters? Do people live on-campus all four years? Do people move off-campus after freshman year? Whatever you are comfortable with all comes down to personal preference. Some schools kick you off campus after freshman year, while others make you live on-campus for most of undergrad. Think about if this is something that matters to you. If a lot of people end up moving off-campus, it's also important to know if there are good options or if places are hard to get.
How are the dorms?
Most students will live in a dorm at some point in their college experience. Some schools have really nice dorms, and most…do not. However, if you have a chance to look at the dorms of the schools you're considering, definitely do it. If most dorms are especially tiny and stuffy, keep in mind that you'll be waking up there every single day. Maybe you don't want to be stuck in a triple. If a school has more suite-style or apartment options, that could be a plus! Additionally, an important question to ask is whether or not it's hard to get good on-campus housing. You probably don't want to be stuck in a double for all four years of college.
Location
Additionally, how close are the dorms to campus? Remember, you have to leave your dorm every day to go to class. Some schools put their freshmen in far away dorms where you have to take a bus to campus (yikes!). If a school is in a big city, you might have to walk far or take public transportation to get to class. If this doesn't bother you, that's great, but I know it would be hard for me if my trek to class was longer than a five-minute walk.
How are the dining halls?
Is there more than one dining hall? How is the food? Do they accommodate for dietary restrictions? What's the meal plan like? This is what you will be eating three times a day for up to four years. Make sure that the food is edible and works for your diet. All schools will say that they're allergen-, vegetarian-, vegan-, Kosher-, and Halal-friendly; which may be true, but they might have extremely limited options. Most schools post their daily menus online, so look them up! See if the food sounds appetizing to you and is something you'd be willing to eat every day.
Conclusion
While these are all important to consider, most colleges will not check off every box for you. It all comes down to what your main priorities are, and what you are looking to get out of going to college. Is it just for a degree? Are you only going for the academics? Are you looking to have fun every weekend? Do you want the full, well-rounded college experience? Whatever it may be, think about this when considering all the factors for each college you are looking at. Join Facebook groups and Instagram pages to talk to other admitted students and see what they're like. If you can, tour your schools! Talk to current students, alumni, tour guides, admissions counselors — they are all happy to answer your questions! And remember, this is not the most important decision of your life. If you end up hating your school, there's nothing wrong with transferring or considering other options.