For almost eight years I have been studying Chinese, so when presented with an opportunity to further my studies in Taipei, Taiwan, I jumped at the chance. Taipei, the capital of Taiwan, is a beautiful, culturally rich city with so much to offer. Traces of the Japanese colonial period from 1895-1945 can still be seen among the different shops and buildings along some of the older streets. Unsurprisingly, there are many mainland Chinese influences scattered about the city as well. Needless to say, over the course of four weeks, I was never bored. Every day was filled with new adventures. 
However, everyday was also filled with new challenges. The language barrier was REAL. Fortunately, Taipei was a very English friendly city. Typically, both public transportation and restaurant menus used English and Chinese, but many areas did not have these translations. Though I did know a decent amount of Chinese, there were still many words I was not familiar with. Ordering at restaurants and communicating with shopkeepers was difficult. I made many mistakes when speaking, and I was nervous about using my Chinese to converse with a native speaker. However, the language barrier really helped me learn more of the language and become more confident speaking Chinese. I had to force myself to get out of my comfort zone, and once I did that, a whole new world of possibilities opened up. I was able to connect with many of the locals and speak Chinese in various places every day. I feel like my language skills have improved significantly since my time in Taiwan. This is largely due to the fact that while there, instead of viewing practicing my Chinese on the streets as something to be nervous about, I started viewing it as something to be excited about.
Growing more comfortable with my Chinese encouraged me to go out of my dorm more and visit all sorts of different areas. Here are a couple of my favorite places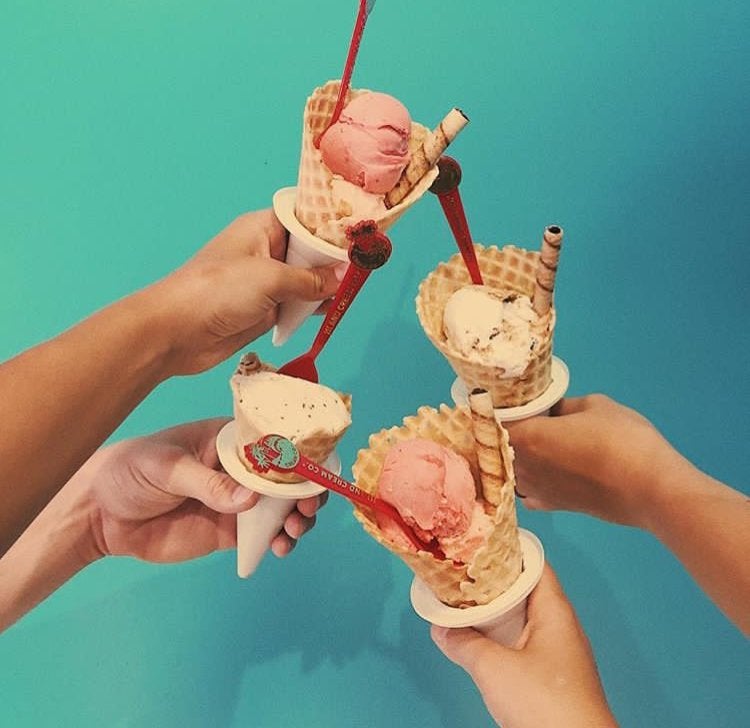 Maokong village is regarded as one of Taiwan's most scenic places to drink tea. In addition to tea services, Maokong also offers a variety of foods and beverages including the Oolong tea ice cream comes pictured above. 
Another place I loved was Tai Yi Milk King (臺一牛奶大王). Located in a commercial district a short walk from the National Taipei University, Tai Yi Milk King is one of Taipei's most popular places to get Taiwanese shaved ice.
Two of my favorite treats at Tai Yi Milk King were the mango and strawberry shaved ice with pudding, and the redbean with rice cake shaved ice (both pictured above)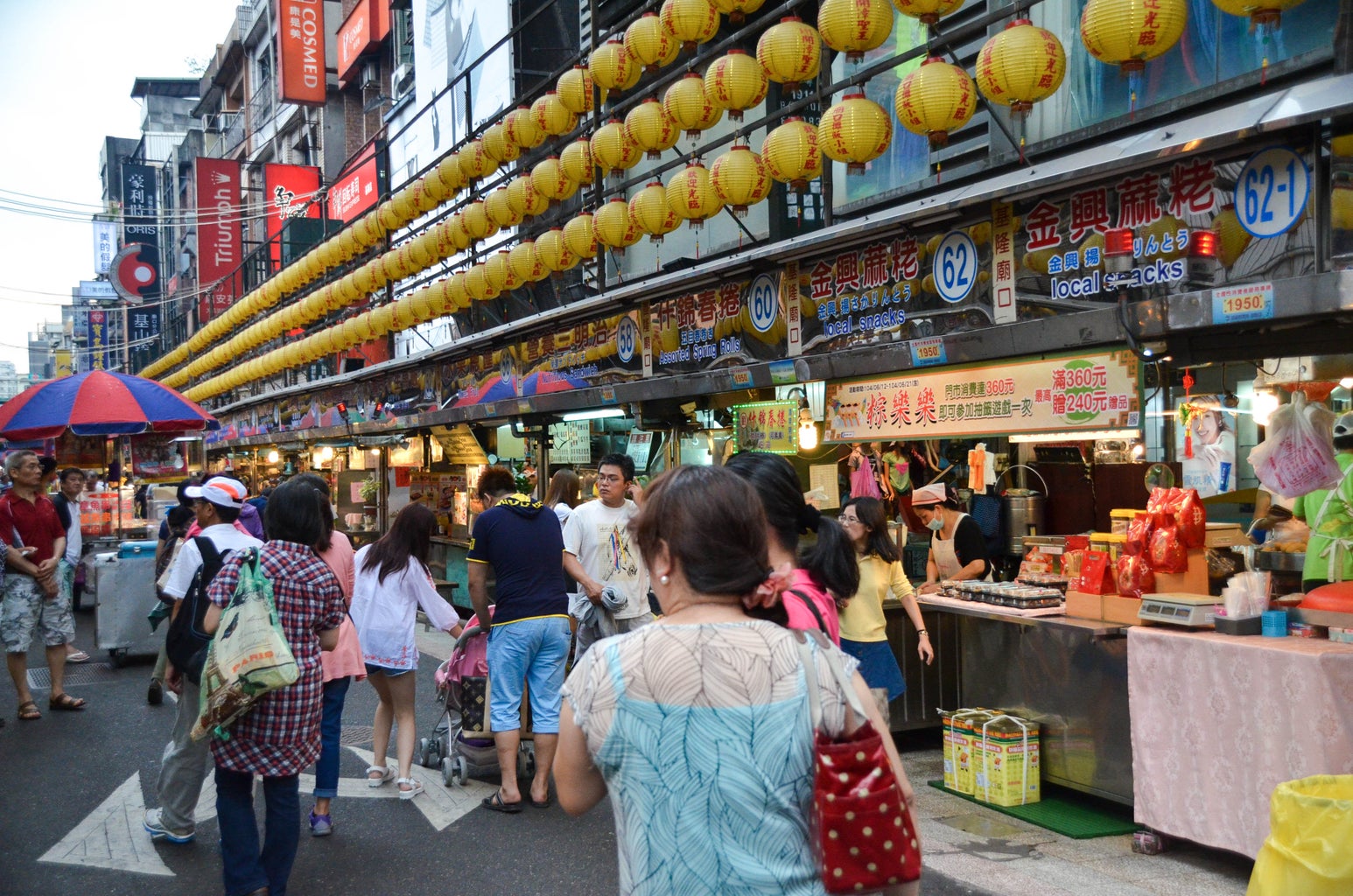 Night markets are also super popular in Taiwan. Alive at night and filled with people, night markets have multiple stores and stands offering anything from street food and bubble tea, to jewelry and clothing.
One final destination I would say is a must for anyone traveling to Taipei is the city's iconic skyscraper known as Taipei 101 (台北一零一). At the top of the tower you can look over the entirety of the beautiful city. At the bottom of the tower there are multiple shops and restaurants including Din Tai Fung, famous for their soup dumplings (小籠包).