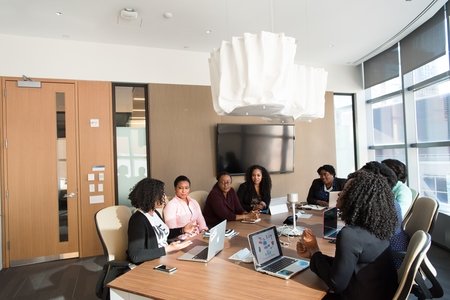 Be a Great Internship Candidate
Winter is almost here, and internship postings for the spring and summer are being posted by the day. Internship application nerves are normal, but with the right tools, you can stand out as a candidate and minimize the application stress! Here are some helpful tips that I have compiled based on the advice I received from my advisors, as well as from my own intern application process last spring.
Update your resume.

One of the most important aspects of an internship application is your resume. Even if you do not have very much experience yet, make sure to list your college, year in school, G.P.A., name, and any work or volunteer experiences that you think might be relevant for the positions you are applying for. When I was writing my resume for the first time, it helped me to read sample resumes online, just to understand how a resume should be formatted, and how to list volunteer/work experiences. After you have a draft of your resume, have a parent or other trusted source read it, as well as your college career advisor.

Make sure you have a LinkedIn and that your profile is up to date!

Take some time to either create a LinkedIn account, or to make sure that all of your relevant work experience and skills are prominently displayed on your page. In addition, you can strengthen your profile further by attaching your resume to the "files" section of your profile page. Having a strong LinkedIn account is an excellent way to increase your chances of being selected for an internship, as many job applications will either request that you send them your profile, or will offer an expedited application process through LinkedIn.

Reach out to your career advisor.

Here at U.T., there are career advisors for all of the academic colleges. Search your advisor online, and make an appointment to go discuss which internships would be a good fit for you, and how you can stand out as an applicant. This is an amazing, free resource that can help you get closer to finding and securing the internship of your dreams. 

Check out internship postings.

When you are looking for internships, Google Jobs, LinkedIn, Handshake, and Indeed.com typically have promising options listed. Check multiple of these job boards, as sometimes internships are listed on one, but not another.

Write and revise your cover letters.

Once you have decided what internships for will apply to, it will be time to write your cover letters for them. Once again, as a first time internship applicant, I found it incredibly useful to Google samples of internship cover letters, and to follow the general structure of the strongest samples that I read. Do not get down on yourself if you struggle writing your first cover letter. They can be difficult! Give it your best effort, revise the letter several times, and then review it with your career advisor and/or with someone who has a great deal of experience writing cover letters.
Hopefully these tips are helpful to you as you head down the exciting and nerve-racking path of internship applications. Happy application season! You will do great:)