Yes, Take Care of Yourself, Even During a Crisis
It can be difficult after seeing friends and just people in general everyday to now being in isolation everyday for a few months. For introverts, this seems to be less of a strenuous task, for obvious reasons. But for us extroverts, it is torture. I mean, did I used to already spend hours scrolling through my phone when I didn't want to go out? Yes, of course. But at least back before the COVID-19 lockdown, I could balance my mindless scrolling with some human interaction. I can't complain much, though, because I am able to go out. I work for a hotel that is, at the moment, housing doctors and the National Guard who are volunteering and working at two local COVID-19 testing sites, so I am out of the house nearly everyday interacting with people. But on my days off (if I have one), I have to create a list of things to do so that I stay sane.
1. Focus on the present
Think about focusing on the body and mind. What can you do to relax? Catch up on some shows or watch some new movies, maybe? For me, pampering myself helps too. I have been practicing yoga and experimenting with face masks, serums and products for my skin. I always have one hairstyle wearing my hair down loose, but lately I have been practicing different hairstyles, using a curling or straightening iron on my hair and twisting my hair into different kinds of braids. I've been seeing a lot of social media videos of people freaking out, trying to give themselves bangs, chopping their hair off or changing their hair color. I mean, you can if you want.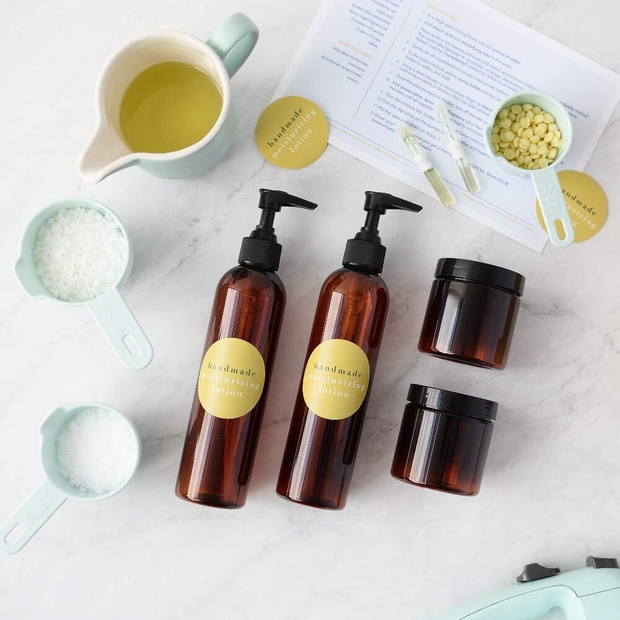 Try not to panic or stress out, so just go about your normal routine. You might want to even change it up a little. Being more focused on my health than normal, I carve out at least eight hours of sleep every night. Yes, this means even if I still have tasks to do by the end of the night, I push them off until the next day. I have always tried to eat healthy because it is good for my body and mind, but sometimes it is difficult, because meal prepping takes a lot of time. Now, since I don't have to commute to school everyday and it takes me only ten minutes to walk to my job, it's super easy for me. I go about my normal routine. I wake up, make my meals for the day, work on my articles and other work and then go to my job. I enjoy my job and I personally am glad that I am still able to go to the hotel to work. Many other hotels have shut down, but our hotel is still open and knowing that I am housing people here who help out at the testing site is amazing. Just the other day, when the National Guard troops came back after a long day, they played a football game in the back of the empty spot in the back parking lot. Seeing it made me smile and gave a little glimmer of hope for me. I know many people stay inside all day and I was lucky to witness that brief moment of joy. It feels good to know that people are doing the best they can to help out amid the crisis and that people are still holding on to hope and trying to stay positive.
2. Reach for Your Goals 
Since we are saving time, not traveling from point A to point B as much, how about using your spare time to do what you have been procrastinating to do? It's never too late to get back to your New Year's resolutions! I am going back to practicing Spanish and attempting to also pick up a new language. I plan on traveling more, and once this quarantine is over, I hope to take a road trip with my girls and next spring I am planning a trip to Europe with my friends. We've been thinking about maybe applying for internships overseas as well. It's not urgent that I search for one this year since I have a full year until I am in my junior year, but it's never too early to get ahead and review my resume and cover letter. Most internships I am applying for encourage a media presence, so I have been taking this time to rebrand my Instagram and create a blog. It's way more than just something I have to check off my list of things to do or focus on. The main important idea about setting goals and reaching for them is to take it slow. I can't expect myself to be able to practice languages daily or even create a new article once a week for my blog. If you constantly are putting too much pressure on yourself to achieve a goal, you are just going to end up taking a step back instead of forward. Also, goals don't just have to be physical. Think outside the box of  "I'm going to workout every week and cut out sugar and carbs." This doesn't just have to be about making physical goals. Take this time to really get to know yourself, and what kind of person and friend you want to be.
3. Use Electronics and Media to Your Advantage
I am not so great at keeping in contact with people. I go a short period of time where I am texting them or seeing them everyday, to once a week, to once a month. It happens to me all the time. Now, I have no excuse. I am not seeing my friends face-to-face, but being in isolation means I have access to my phone and a computer constantly. Use this time to reach out to people you maybe haven't spoken with in a while, even if it is just a little genuine text or sharing a funny video you saw on Instagram. Call your friends, yes actually CALL them, just like normal people used to do (not as long ago as you think.) Honestly though, if that is too awkward, chat with them face-to-face over your laptop or phone. Even if it's only for a few minutes a day, it's better than nothing. I'm really bad at this, so I usually set my phone to send texts to people throughout the day on a timer or schedule, since I am working a lot. There is no reason you shouldn't be able to show the people in your life at least some tiny bit of affection at the moment. I just learned that you are able to create Tik Tok videos by combining a video with a friend's video to have more fun. Also, virtual parties are now a "thing." Have you tried one of those virtual Netflix parties? Apparently, you and your friends can schedule a party and all join on a chat to watch a movie together. Those are some new things I might try out with my friends, just to throw that idea out there.
It can be difficult trying to keep a smile on my face, knowing that people are being severely affected by the COVID-19 pandemic and especially knowing that people I am close with have had deaths in their families or friendship circles from the virus. I am not trying to scare you, nor am I trying to have you forget about what is happening in the world at the moment. All I'm saying is that focusing on some self-care as a distraction can be a really helpful thing at the moment.
The important piece about the virus is that a lot of times it affects people without causing any symptoms at all. Stay five feet away from other people, avoid large groups, wear gloves and change them regularly, wear a face mask, wash your hands, use hand sanitizer and keep wipes on hand. With that being said, those are the basics to taking care of yourself and others at this time. But there is more than just that to survive this pandemic, metaphorically speaking. Focus on the present, take the time to focus on your personal goals and stay in touch with friends and family over your phone and social media. Take a step back and breathe. It's going to be okay.