3 Ways a Pet Changes Your Life Forever.
When I was younger, I remember being asked for an interesting fact about myself. It would not take long for me to come up with an answer: every year I have spent on this earth, I've spent in the company of a pet. To this day, that has not changed, and I am glad for that.
Growing up surrounded by the love and warmth that emanates from these pure little souls really has an impact on shaping a person's character. They can help a person become more appreciative of the beauty found in simple things: more loving, caring, responsible, and, most importantly, happier. Pets become part of your home and your family. They become part of you.
I decided to write this article on five ways that having a pet can change our lives forever. This article was inspired by my dog, Casey. She is a little deer head Chihuahua that just turned five years old a couple of weeks ago and whom I love with all my heart. Here is a picture of her.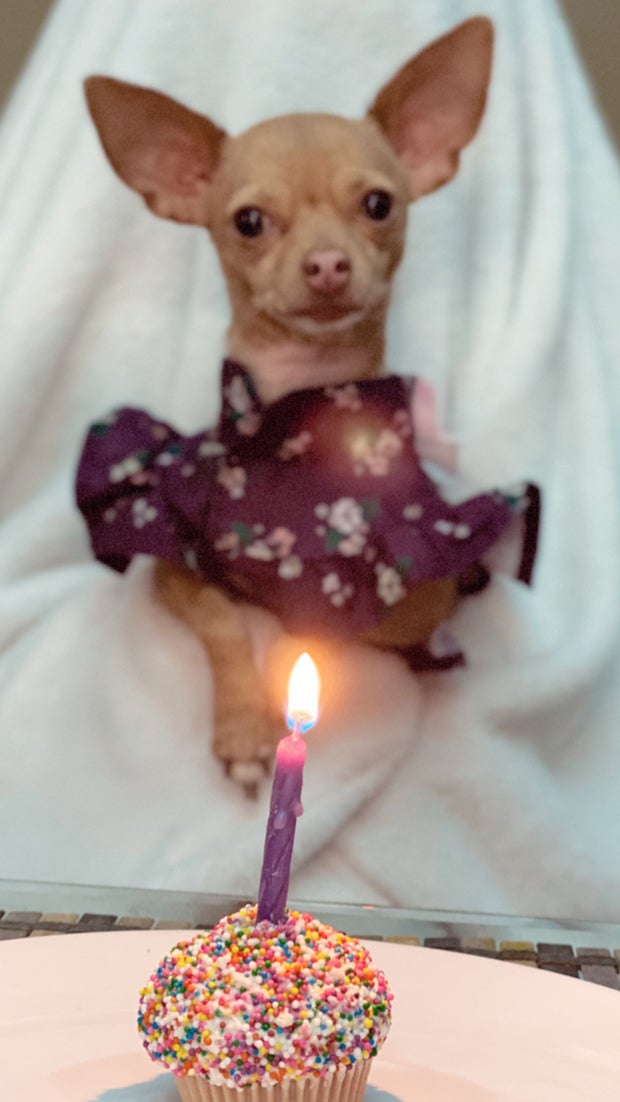 Original photo by Brenda Navarro  
Let's begin…
Taylor Swift via Instagram

A pet can help a person feel less alone. Knowing that there is a loving being ready to greet you after a long day, cuddle with you, or stay quietly by your side when everything seems to go wrong is priceless. Not only do pets relieve that feeling of emptiness that many of us have experienced at least once, but they provide us with the hope that things will get better.

2.

You'll Never be Bored Again!

Making a pet part of your family is one of the best decisions you can ever make. They make a home a warmer, cozier, and a happier place. Ever since Casey came into our lives, there haven't been many moments where we aren't all rejoicing her presence. Whether it is a random thing she did, the way a new outfit looks on her, or her habit of sticking her tongue out while she sleeps, she always puts a smile on my face. There are so many fun things that come with having a pet, like going for a walk, playing fetch at the park, teaching them new tricks, etc. You'll never run out of activities to do with your special friend, and I promise your serotonin levels will be through the roof.

3.

Your Overall Health Will Improve!

Besides helping battle depression through companionship, and an increase in your serotonin levels as previously mentioned, living with a pet has a myriad of other health benefits. According to the CDC, owning a pet increases a person's opportunity to exercise, whether by going for a walk or playing with your little friend. It is known that regular physical activity can improve cholesterol levels, regulate blood pressure, and maintain healthy triglyceride levels. Therefore, having a pet can decrease the risk of cardiovascular disease. Pets also tend to be extremely loving and protective; they provide a judgment-free zone. This might help relieve levels of anxiety and stress. As you feel free to be your true self, knowing that you are cared for, admired, and loved entirely and deeply.
Having Casey in my life has been a blessing. She has taught me so many things about the world without saying a single word. She has made me a more patient, responsible, and outgoing person, and I am sure that many of you feel the same way for your little friends. So, I hope you enjoy reading this article. I, for sure, had a great time writing it
Until next time!