Valentine's Day Gift Ideas
Gift shopping is hard, we know this thanks to December but what about shopping for your loved one on what's probably the most anticipated (or most hated) holiday of the year? I'm talking about Valentine's day! Sometimes the easiest thing to give is a gift set, a prepackaged all-in-one ready to go box that you can slip in a giftbag if wrapping isn't your thing. Here are few to choose from this year.
Kylie Cosmetics recently came out with a kit named after her best-selling lip kit, Candy K. Every color in the kit is named Candy K regardless if it is a gloss or a blush. The color is great for every skin tone. The kit includes a blush, a highlighter, a lip liner, lipstick, lip gloss and eyeshadow. My eyeshadow unfortunately came broken but the eyeshadow set consists of two colors, one that seems to be a bronze and the other a terracotta brown. The highlighter and blush come in as a duo package. The highlighter is peachy golden with a touch of bronze, it is very beautiful, and the blush is a matte dusty rose. Both colors would look great on any skin tone. The lip gloss and liner are the standard Candy K that you'd get in the lip kit and the lipstick matches it perfectly, I would say it's between a dusty rose with a touch of terracotta. The kit is $49 which makes everything just over $8 a piece, or $7 a piece if you count the two eye shadows. 
IBY Beauty has a carry-on double-sided palette that is great for every skin tone. It has nine eyeshadows on one side with a mirror and blushes and highlighter. You could even use one shade as a bronzer. I love that these shadows are a mix of matte and shimmer. Among the colors are four different shades of brown, some are matte and some semi matte, but I think all are great for contouring or creating depth in your eyeshadow look. Also, if you have deep skin tones these colors will make the perfect "no makeup" makeup look. It also has a red, a black shimmer bronze and a light shimmer color. It is 5x5 and fairly light weight. 
Petite 'n Pretty may be marketed towards the younger crowd but their products are for every age. Their 9021-bungalow and 9021-glow has some great colors. The glow is more pinks and purple and while the Bungalow has more bronze and browns that can be used to contour. Both palettes come with highlighter, countering blush and a brush. They also have light lip balms that leave your lips very moisturizing with a slight tint. They also sell makeup brushes with slightly larger handles then normal which are perfect for the younger generation as well as anyone who has trouble gripping things including grandparents. The makeup brushes are high quality too! You can check them out at www.petitenpretty.com or at Ulta.com
Le Mini Macaroon has a kit especially for Valentine's day called 'Rouge & Moi.' You get a large led lamp, nail polish remover, a file a cuticle pusher, a cute draw string bag, and four nail polishes. The bottles aren't full size, but I wouldn't describe them as mini since there is a lot of product inside. The nail polishes are four different shades of red and pink tones. What I love about this gel is that it is a base, top and color all in one bottle so it saves you three steps. They also have mini kits with a mini led light that you can use with one finger at a time. The mini kit includes a nail polish, file, nail polish removers and cuticle pushers. Their products can be found at ulta.com, whatsupnails.com and on their company website www.leminimacaron.com 
The Mane Choice is an amazing hair care brand that has a versatile range of products, but they do put most if not all of their collections together in a bundle.  Their "Proceed with Caution" collection is a great choice if you have an oily scalp but dry locks. That collection contains 5 products including shampoo, conditioner and a pre poo mask. Basically, any collection they have they sell as a set. Their dynamic repair and grow duo is a great kit, it includes an amazing green tea mask that leaves hair extremely soft and shiny and the oil is great regardless of hair type. They both contain biotin which helps hair grow! 
Peach & Lily's Instant Rescue Kit is a K beauty skin care package that includes a full size K beauty rescue balm, a mini wild duel essence and a mini super reboot resurfacing mask. I love what these products did for my skin  I feel like the mask was really moisturizing and helped to reboot my skin. The rescue balm also helped a lot with some dry patches.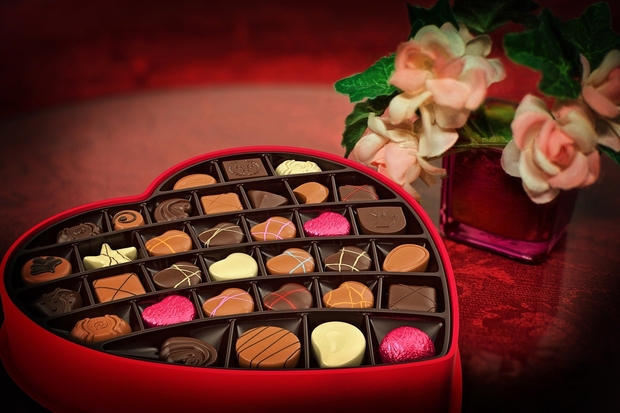 Last but not least, candy is a huge Valentine's day go to and let's face it we are bombarded with V-day candies everywhere, but I thought I would highlight some that stood out to me. 
Maria Sharapova the tennis champion has a candy company called Sugarpova. I noticed her lip gummies products contains the words "moderation in moderation" and that is the perfect way to describe these candies. They aren't too chocolatey or overly sweet and the sour lips flavor isn't overly sour - it is literally the perfect moderated mix. Make sure you check that the person you are buying the items for doesn't have any food allergies like strawberries. 
Cordials are always a great Valentine's day gift and this company has amazing milk chocolate run cherry cordials, all the great taste of a cordial but without the mess! The truffle has a perfect amount of flavor in my opinion, the cherry taste is there but it doesn't overwhelm you like a cordial can.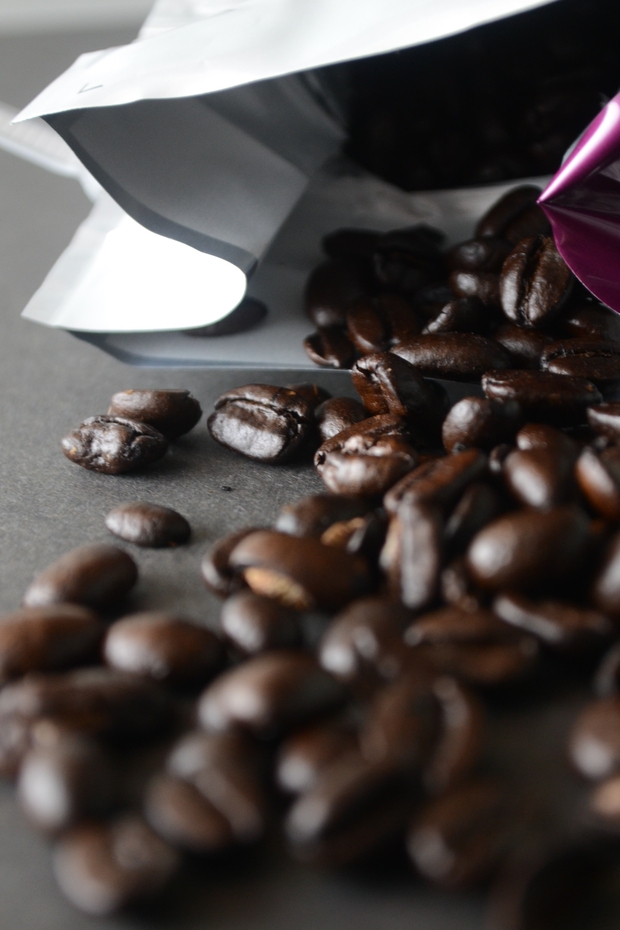 If coffee is the huge love of the person you are gifting this to then they'll love the dark chocolate café mocha truffles. They are actually made out of coffee beans. If you take small bites you may not notice the coffee at first but by the time you get to the middle you get a delicious treat. The coffee does not overpower the chocolate, but the coffee is strong enough to taste. 
Hopefully this list made things a little bit easier for you but if not there's always next year!