Genesis:
Sunday, March 1, 2020
Governor Andrew Cuomo announces the first known case of COVID-19 in NY.
'That's in NYC? Does this mean I should cancel my plans to "Immerse in Wonderland" at the Rosé Mansion during spring break? Maybe it [COVID-19] will be gone by then.'
Little did I know, New York would quickly become the epicenter of this new virus that was seemingly uncontrollable for like 90 percent of 2020. 
Thursday, March 5, 2020
Nassau county announces it's first confirmed COVID-19 case.
'That's because they're closer to the city. It won't get to Suffolk. We'll be fine.' 
To be fair, I was younger back then and more impressionable. 
Saturday March 7, 2020
Subject: Class on Monday and COVID-19
'Littt. Hopefully the rest of my classes also go remote for this week.'
I, of course, as I'm sure many of you have too, now regret this inclination. So. So. Much.
Sunday March 8, 2020
Suffolk County Executive Steve Bellone announces first COVID-19 case in Suffolk.
'Sh*t. OK. Sh*tttt.'
Monday March 9, 2020
'Should I still be interviewing sources in person?'
'Should I call out of work?'
'If this is really that serious, why hasn't Stony Brook sent out a massive email about all classes going remote?'
To clarify, the email I received on March 7th about remote classes was from one of my professors who took it upon himself to initiate precautions given, you know the pandemic we had just stumbled ourselves upon. 
Wednesday March 11, 2020
WHO officially declares COVID-19 a panini.
Cuomo announces all SUNY and CUNY schools will start "distance learning." 
63748379 hours later:
Stony Brook officially announces what Cuomo and Twitter had already told us—63748379 hours ago.
In my two years attending Stony Brook, I had never seen the Starbucks line in the Melville library look as empty as it did on this day. Forget the Starbucks line—the entire campus seemed like a ghost town (besides the group of students protesting outside, demanding answers from admin re: pandemic protocols and refunds.)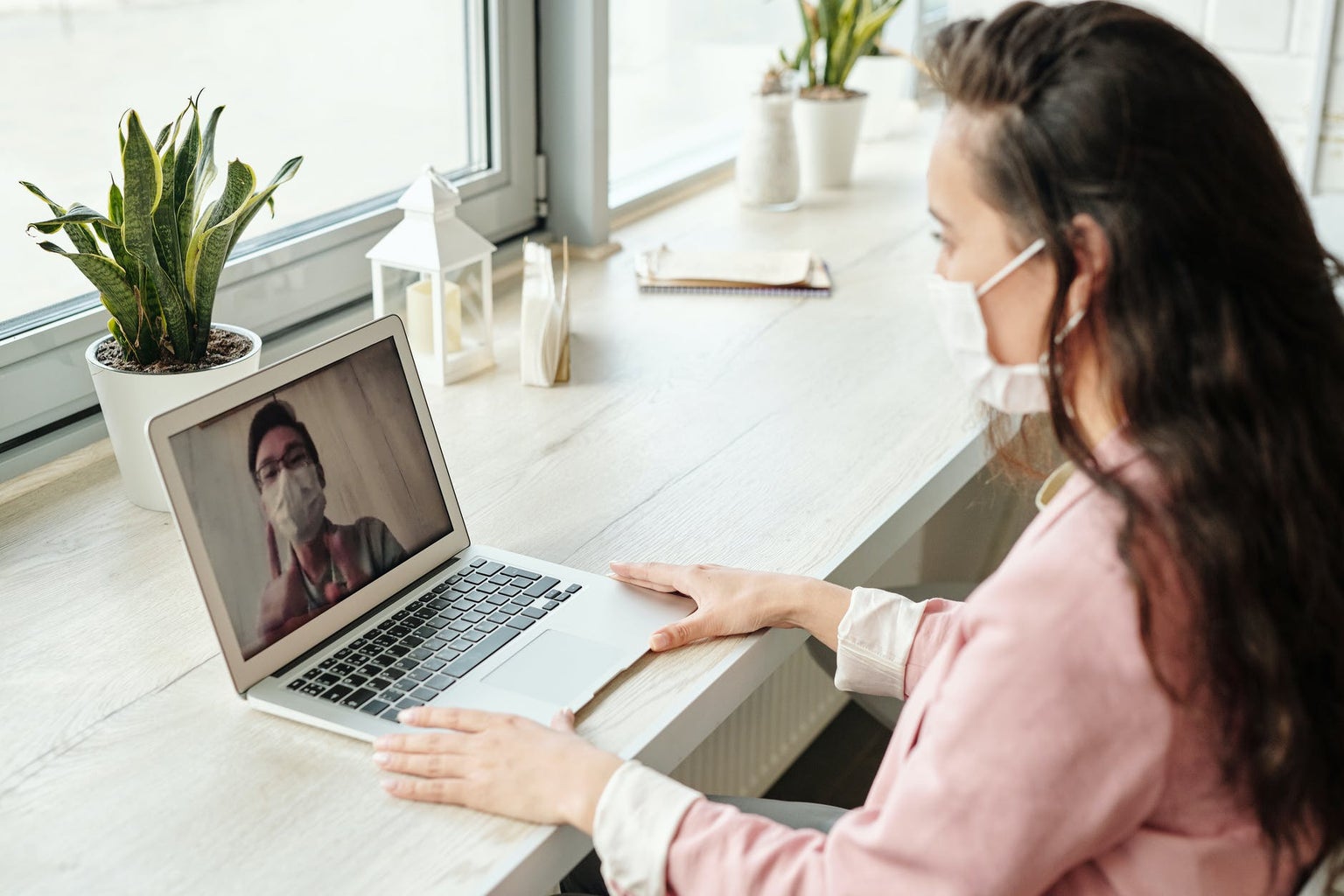 An event I personally thought would only last two weeks has turned into a year and the definition of time has blurred over the past 12 months, causing 2020 to feel surreal, not just for me, but for everyone. Cue the '2020's not counting towards my age' memes.
With most of us still working and learning from home, gone are the days where we felt grateful for the extra time quarantine awarded us with last March. My personal favorite? The extra two hours I could spend sleeping versus getting ready and commuting to campus every morning. 
JK. That was more like Fall 2020 for me.
Last March, like many others, I also attempted to get my life together with this extra time. And from the end of March until finals week, I was on a roll. I had a steady and healthy morning routine, thanks to my cousin who kept me accountable by Facetiming me every morning so we could virtually work out together. 
But as I mentioned, come Fall 2020 that routine was long gone, regardless I was still grateful to be able to sleep in more than I would if life was "normal."
Normal. 
It's Spring 2021 now and normal has a new definition. Zoom University is no longer considered abnormal. Remember when we weren't required to wear masks? Now, some of us look at our PPE as we would any other item we choose to put on our body—it's fashion, another way to express our personality. This is our "new normal," but just because it's normal doesn't mean being in a pandemic has gotten any easier for any of us.
Personally, I don't know how many more Zoom meetings I can fit into my day anymore. The constant migraines every week from having my eyes glued to my laptop every second of the day are starting to take a toll on my productivity. Not just in my school work, but in my personal goals, in my life as a whole it feels like. To be 100 percent honest if this wasn't my last semester, I probably would have taken a break from school like many other college students have.
I think I'll save the feelings of guilt about complaining when I should be thankful for having the several basic things (job,shelter,food,health) that millions lacked during the pandemic for another article.
Light at the End of the Tunnel: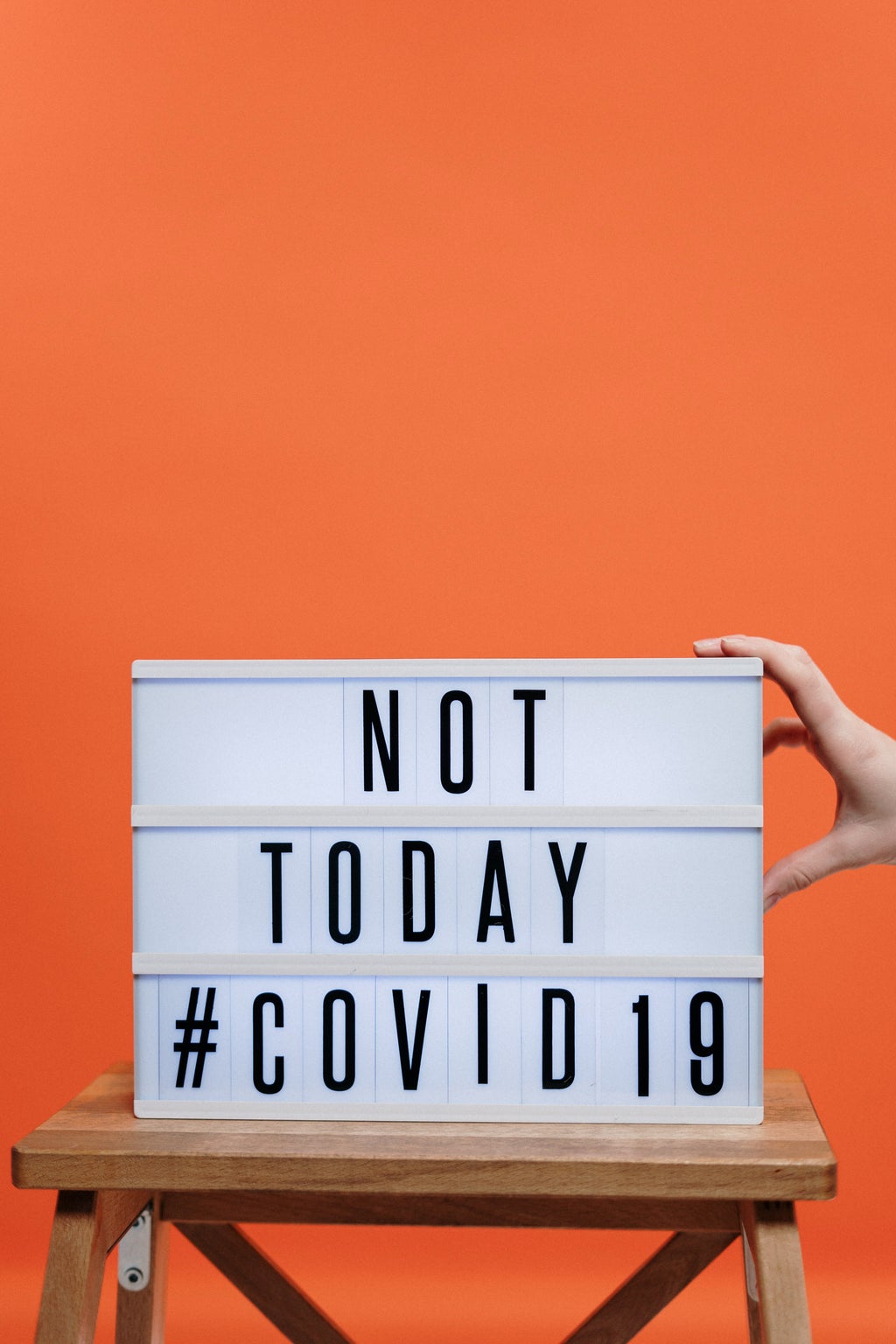 The pandemic hasn't been easy on any of us despite what we may or may not have lacked over one another. So while yes, I have been dealing with feelings of guilt over my complaining and self-perceived ungratefulness, I acknowledge that it's completely okay to complain and mourn about life B.C. (before coronavirus.)
However, complaining/venting/wishing things would just get back to normal can only do so much for so long. If you've been struggling through Zoom University lately like I have, here are a few things I've been trying:
1. Become aware of your distractions: 
Social media has been a huge culprit for me. Pre-pandemic I can't say I was as easily distracted by social media as much I am now, and I think that's partly because social media has become the most convenient way to communicate with friends and family. Not you know, calling or texting, that's so 2010. 
2. Communication is key:
If social media is distracting you too, tell your friends you are taking a break from social media. This way they know you're not passive aggressively ignoring their dms, and if there is something really important that they want you to know, the best way to reach you is with an old-fashioned text message. 
3. Talk to your professors:
Professors are probably just as tired of these Zoom meetings as we are. I know many of my professors have openly expressed how uncomfortable it is for them to teach virtually rather than in person. When I realized I was falling behind and not producing my best work, I emailed and scheduled yet more Zoom meetings with my professors to explain the struggles I've been experiencing. Your professors want to see you succeed, so although this may feel intimidating at first or you may even feel embarrassed, don't be. I felt better expressing my difficulties to them and in turn have felt more motivated because of their support and willingness to help.
4. Seek professional mental health help:
This last one I haven't tried (yet,) but if maybe you don't feel comfortable talking to your professors, or if taking a break from social media doesn't help you, seeing a therapist may be beneficial. Stony Brook University offers a few different ways for you to seek help like CAPS, which is completely free to students. In addition to offering virtual services, they also have an after hours line that is available to you 24/7, including holidays at (631) 632-6720. The Center for Prevention and Outreach offers informal, but confidential ways for you to speak with a counselor as well. They offer 20 minute virtual sessions, which are perfect if you are pressed for time or just can't bear with another hour long virtual meeting.
While 2021 did bring us new strains of COVID-19, it has also brought us vaccines, and each dose carries with it some reborn hope. And even though Fauci has stated he percieves we will be wearing masks until 2022, we are one step closer to returning to normalcy than we were a year ago.
So, forgive yourself on your bad days, and remember this isn't permanent. I've learned that during hard times, focusing on any small bits and pieces of positivity that you can find go a long way for your mental health.