Does the Victoria's Secret Fashion Show Make You Feel Bad About Yourself
GLITZ. GLAMOUR. GLORY. GLOOM? The Victoria's Secret Fashion Show is an annual event showcasing the lingerie company's latest line. It will be broadcast worldwide on Sunday, December 2nd at 10 p.m. on ABC. The runway features extremely beautiful women with incredible bodies.
Gif courtesy of Giphy.com
The show is both highly lauded and disputed by people who love seeing the apparel and models and by those who feel it lacks diversity and representation. The brand seriously does need to be more inclusive and has made some remarks that seem to dig itself into a deeper hole, with falling sales and consumer contempt. Some women choose to watch the fashion show and make a big event out of it and others don't watch it at all. Thanks to the internet, there will be no shortage of images from the show popping up across social media. Many women compare themselves to others and feel pressure to live up to beauty standards. The VS Fashion Show presents women who embody many people's idea of "perfection"–however, the way they look is not attainable for most. Thus, seeing gorgeous model after model walk the runway may stir feelings of insufficiency, envy and low self-esteem. Women may feel sad that they don't look like the Victoria's Secret models and might even go to extreme measures to try and achieve their bodies. We must remember that these women we see on TV are doing this as their job. They have intense workout regimens and, as revealed by VS Angel Adriana Lima, ridiculous diets. This is not something everyone can do, because their lifestyle doesn't allow it and it isn't necessarily healthy for them. Realistically, the body shapes we see on the runway are impossible to attain no matter how hard we try, simply because women are built differently. Still, the feeling of not being good enough lingers.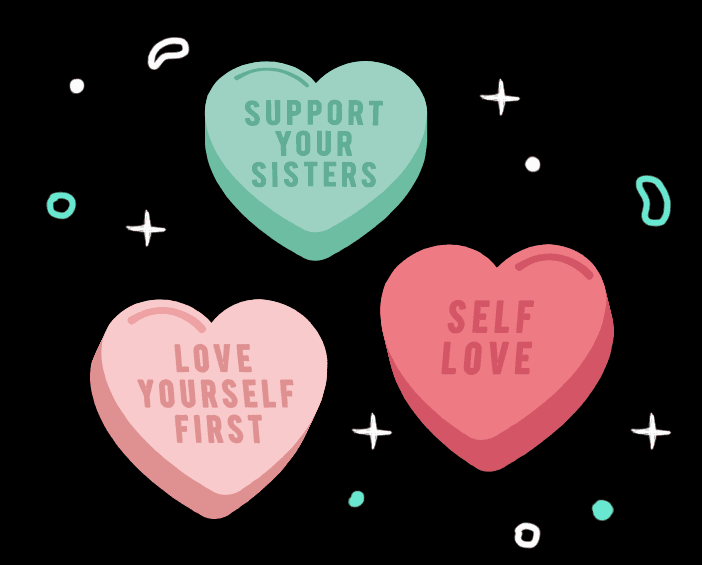 Gif courtesy of Giphy.com
Though it can be hard, we shouldn't criticize ourselves over the VS Fashion Show. It can be seriously damaging to our self-esteem, but if watching the show, we must remember to admire the models' beauty without questioning our own. Women should all be appreciated, regardless of how they look, and should know that there are endless ways to be beautiful. Instead of trying to look like the VS Angels, focus on living the healthiest life for you, mentally and physically. Remember that women do not all look like that. You are not ugly or worthless or inferior. Love yourself for who you are, and if you don't, take small steps each day to work towards self-acceptance. You deserve to feel good about yourself, so don't let a fashion show take that away from you.