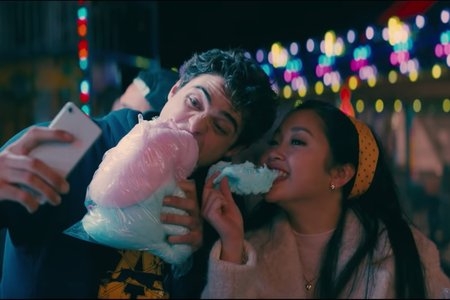 Do These Things Before You Graduate This Spring
Dear Graduating Seawolves, it's that time of the year friends! We have one final semester left and one more chance to do all of the things we might have put off every semester, promising we would go next year. For me, I always put school first. If I had an upcoming exam, extra credit event, presentation or project, I always skipped school events to study. As your last semester approaches, it is time to do all the things you wanted to do for the first time, one last time, or just even better than before.
Brookfest is probably my favorite Stony Brook memory. Brookfest is a concert featuring a famous singer or rapper. In the past, we've had Fetty Wap, Post Malone (my favorite), A$AP Ferg, and DNCE. Some of the options we could have voted for this year included: Tory Lanez, Doja Cat and Megan Thee Stallion. You definitely don't want to miss out on this semester's concert!

Try to get involved with a team and help build a cardboard boat for Roth Regatta. Maybe you even want to be in the boat and try to paddle across the dirty Roth Pond waters. Do it for the memories!

Holi is a Hindu festival of colors and new beginnings. Powders of various colors are handed out and you get to throw them at your friends and classmates. You will not leave Holi without being covered in color. It was a blast, and I wouldn't miss it for anything.

One day you and your friends have to take a stroll around campus and see if you can walk all of circle road in one shot.

Breanna Coon / Her Campus

If you haven't experienced Strawberry Fest, you have been missing out! Don't miss out on strawberry-flavored foods and drinks, performances and free giveaways.

I still have yet to attend midnight breakfast. As a commuter, staying on campus until midnight is rare, but I am going to try to make a final effort to go. You should too!

Have fun with your friends during a night out. The Bench and Schaffers are two of the most popular places where students typically go (21+).

8.

Go to Se-Port and Crazy Beans

Are you even a Stony Brook student if you haven't gone to Crazy Beans or Se-Port Deli? These were my favorite places to go with friends during the weekends on campus. They're both located super close to campus too!

9.

Eat at all of the dining halls

Have you eaten at all of the dining halls yet? The Student Activities Center? West? Roth? East? Jasmine? If you haven't, be sure to do a little food tour with your friends.

10.

Run through the fountain

I would wait until it gets much warmer, but running through the Stony Brook fountain outside of the Wang Center at night is a classic.

Get ready for another shot at your senior prom, but this time with a glow-up!

12.

Take a class at the Rec Center

Take a fun Zumba or yoga class with your friends at least once!

13.

Chill on the Staller Steps

Don't forget about staller season!

14.

Walk to Dunkin Donuts across the train tracks

During my freshman year, I remember walking past the stadium on that little pathway to go eat ice cream at Dunkin Donuts at 11pm with my friends. It was such a weird tradition, but I recommend it. There's something about walking at night in the dark, laughing with your friends that creates excitement.

15.

Watch the sunset at the beach

Grab a pizza, a blanket and some pals and head down to West Meadow Beach or Long Beach. Watch out for seagulls!

16.

Visit the Career Center one last time

Take advantage of all of the resources that you, as a Stony Brook student, have. Maybe you will want to attend the career fair, or have a Career Center advisor look over your resume.

17.

Have a photoshoot during graduation & decorate your graduation cap with friends

During your last few weeks as a Seawolf (even though you'll always be a Seawolf at heart) you should get the best photos of you and your friends on a bright sunny day before commencement just in case the weather that day is rainy and dreary. Take photos on that circle statue in front of the Physics Building. Pose in front of the main entrance at the Wang Center. Take selfies in your favorite, most memorable places on campus. You are not going to want to forget these incredible memories and lifelong bonds you have made on campus. You did it ladies!
Some of you cannot wait to graduate, but take time to appreciate the memories you made and the friendships you've formed. The "real world" is the next step. Before you know it, you are going to miss the hectic college life that you had become so accustomed to. See you at homecoming! But first, graduation! Go Class of 2020!