The Best Movie Musicals to Sing Your Way Through Social Distancing
So, last week I wrote about how to maybe try and do something more productive with your time during quarantine and suggested a load of great books to dig your teeth into. All that still stands, but sometimes you just want some good comfort food, a good movie to sing/cry your heart out to and forget about everything else that's going on. Especially if, like me, you love going to see shows and are currently feeling the sting of Broadway and all other theatre's shutting down, hopefully these musicals in movie form can fill the void a little.
1. High School Musical
Okay well I had to get this one out of the way first. It may not be the most high caliber movie of all time, but I couldn't make this list without including it. Sometimes there's nothing better than blasting 'Getcha Head in the Game' and convincing yourself you have a missed career opportunity in basketball. Especially with the High School Musical cast reuniting recently to sing on Disney, plus all the memes going round about how right now, we really are 'All in this together,' this is a must watch for a good nostalgic time. And the best part is, when you've finished with the first one, you've still got 2 more to go!
2. Grease
This one is a little hypocritical of me, seeing as I actually wrote an article called 'Grease' Is Not the Word: Why 'Grease' Is Kind of Problematic for Young Women,' a few months ago. And I stand by this, it's not the most 21stcentury feminist of watches. But if you want to leave your political correctness behind for a little while, I can't deny it is still a classic feel good film, and the songs are definitely some of the best of any movie musical. I think it's probably one of the first ones I ever watched a child so I can't deny it does still have a little place in my heart, no matter how problematic it is.
P.S. Whatever you do, don't bother with Grease 2. Trust me and save your time. 
3. A Star is Born
I actually only watched this film for the first time a few weeks ago, after the insistence of my family to do so. I'd kind of steered away from it, after seeing a few clips and not really being sure whether the music or vibe was really something I'd enjoy. I've never been a huge fan of Lady Gaga's music, so I naively thought this wasn't a film for me. I was definitely wrong. If you are looking for a film with good music that will also pretty much rip your heart from your chest, honestly please watch this film. You'll be a blubbering mess by the time she starts singing 'I'll never love again.' 
4. Sweeney Todd
This is probably quite an obscure choice, and definitely not what comes to mind when most people think of movie musicals. This is actually one of the only ones my brother will watch, and I have to say it definitely doesn't get enough credit. It's not the rom-com, chick-flicky type of watch like the majority of the others on this list, but Johnny Depp is amazing as the Fleet Street Barber, and the songs are surprisingly catchy. Maybe give this one a watch if you have people in your family who can't stand musicals but love a bit of horror or gore, you never know, it might convert them and you'll all be dancing to High School Musical before you know it.
5. Mamma Mia
Hands down, Mamma Mia is the best (in my opinion) movie musical out there. It has everything; singing, dancing, abba, Colin Firth. What's not to love? Even if you aren't an Abba song, this film is undeniably, cherry, heart warming and fun; nobody can not sing along to Meryl Streep singing Dancing Queen through the streets of Skopelos. This is another good one to watch with family, it's one of mine and my mum's favorites, she always gets a little teary during 'Slipping through my Fingers,' and I don't blame her. And, good news is if you can't get enough, there's the newly released 'Mamma Mia: Here We Go Again,' which is only more cheery, more cheesy, and even if it isn't quite as good as the original, does include the classic 'Waterloo,' so it's still worth watching if you ask me.
6. The Rocky Horror Picture Show
Again, this is maybe not one for everyone, and definitely not one to watch with any young kids or siblings. I don't know what the age rating is over in the USA but here in the UK it is definitely rated 15+. And for good reason, the songs range from slightly inappropriate to full blown offensive. I remember the outrage in Glee when the high school students put on a production, and Sue finds out. A lot of people have actually called out Rocky Horror for being problematic, and I can see why, so air on the side of caution if you aren't sure. But, it does have some great songs, especially Time Warp, to dance around to if you fancy finding out for yourself how you feel about it.
7. La La Land
I only included this one on the list because my friend's would probably shout at me if I didn't. I have to be honest, 'La La Land' didn't really get a high rating with me. I thought it was fine, it was bright and nice, and the songs were cute, and I can see what they were doing with it. But, for me it felt a little too artistic, and like it was missing some of the heart that makes movie musicals what they are. But.....I know a lot of people, including most of the Oscar board, would disagree with me. I remember how much this film swept the score board of nominations when it came out, and so I included it on here so you can make your own mind up. It has to be doing something right to win at least 20 awards in a year!
8. Hairspray
It seems only right, seeing as I started with a Zac Efron movie, to end with one too. This is arguably his better movie musical- 'Hairspray' is not only a great story, the songs are catchy and uplifting and it has John Travolta singing 'Welcome to the 60s' dressed as Edna Turnblad. If you can't put up with 'Grease,' and don't want to pay the extortionate cost of Disney+ to watch 'High School Musical,' with this film you can see the two male leads in the space of one film. Plus, you can learn the roll call to the 'Corny Collins Show,' which is honestly TikTok gold right now.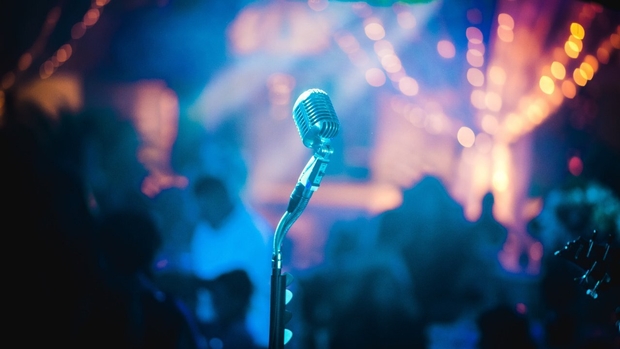 Happy Singing!