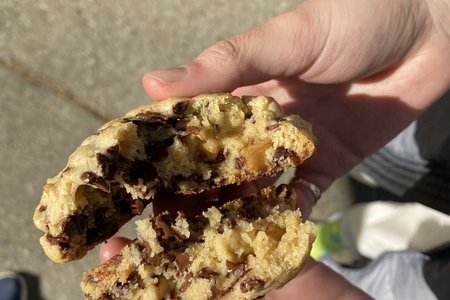 Recreating NYC's Famous Levain Cookies GF + DF
I don't know about you, but I have been doing a lot of baking during this social quarantine. Specifically, I have been baking a lot of cookies. I am always constantly looking for new cookie recipes and perfecting old ones. In the search of finding a new cookie recipe, I came across Levain Bakery's famous NYC cookies. Their cookies are famous for being massive but perfectly gooey on the inside. Their classic cookie is their chocolate chip walnut cookie, so I instantly got searching online for a recipe that recreates these insanely good looking cookies.
After doing some searching I came across an article by Melissa Stadler from Modern Honey. She included the recipe for her version of the Levain Chocolate Chip Crush Cookies. Since I can't eat gluten or dairy, I was determined to use her recipe to successfully recreate NYC's famous Levain cookies gluten-free and dairy-free. I followed everything Melissa did in her instructions, except I substituted out some ingredients, here are my tweaks:
Instead of 1 cup of cold butter sticks, I used Vegan butter sticks. I recommend using Earth Balance.

Instead of 1 ½ cups cake flour and 1 ½ cups flour, I used 3 cups of gluten-free all-purpose flour. Any brand of gluten-free all-purpose flour will do.

Instead of 2 cups of chocolate chips, I used vegan chocolate chips. I recommend using Enjoy Life's Semi-Sweet mini chocolate chips.

An extra tip I have is to use an ice cream scooper to portion out the size of your cookies!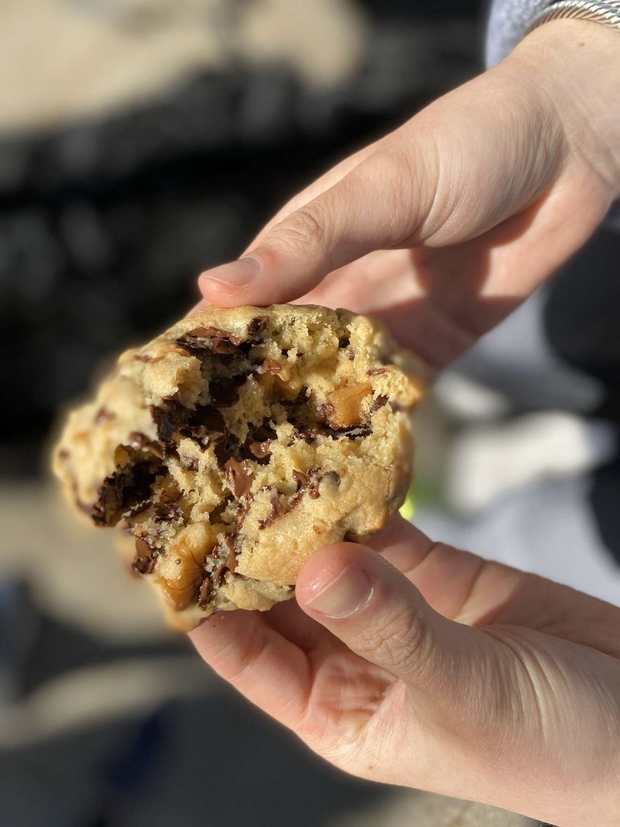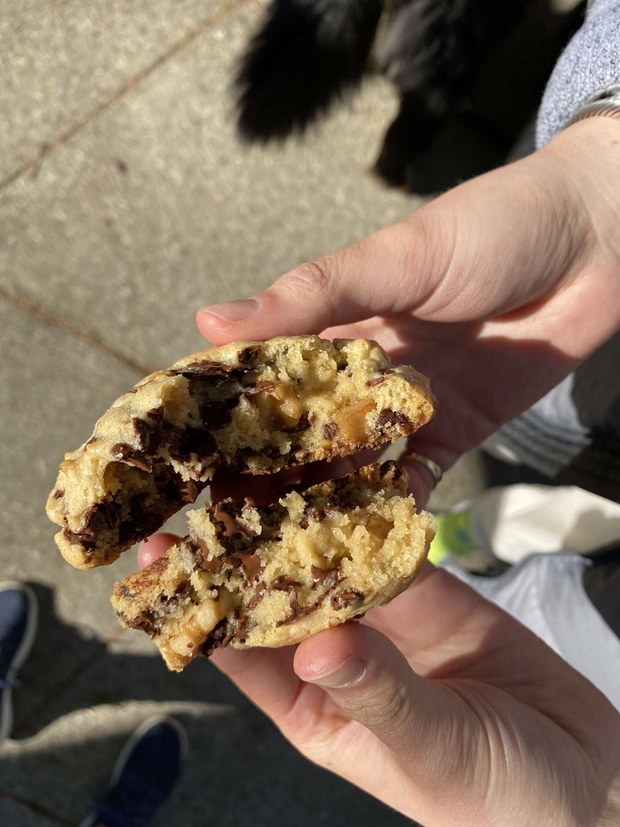 I was nervous to try making these cookies with no gluten or dairy, but in the end, they turned out great!
Let us know if you try out this recipe! Whether you make them gluten-free / dairy-free or not, they are definitely a crowd pleaser!