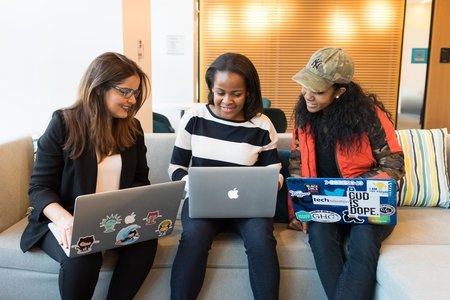 When you go to St. Mikes, it becomes your second home. The people, the environment, the culture, the traditions all become part of who you are, and play a vital role in becoming the best you there is. One of the best things about St. Mikes is that everyone wants you to be the best you can be, and everyone is trying to do the same for themselves. The kindness, the growth, the fun, the support and love seen on campus is unlike any other - and it makes you feel more at home than the smell of chocolate chip cookies fresh out of the oven. 
The people at St.Mikes are what make the community so special. You will never meet such a large group of people  who work so hard to make the world a better place but are the nicest, most hardworking and fun people ever.This makes St. Mikes the perfect environment to be in  and only helps push people to be the best they can be. 
Living right down the hall from all of your best friends it's hard not to have the time of your life but it only makes leaving, even if it's only for a month,  so much harder. Getting greeted by Rosemary every morning, dance parties in the common rooms, Thanksgiving, Christmas, and Easter dinner in Alliot, Laughing so hard you pee, Singing too hard to songs with your friends, themed parties, and the love and kindness at St. Mikes are greatly missed during quarantine.