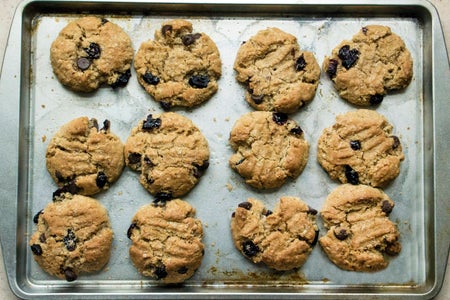 Easy 3 Ingredient Peanut Butter Cookies
Here are two things you need to know about me: 1) I am very lazy when it comes to cooking and 2) I have a major sweet tooth. 
Enter this recipe that I found circulating Instagram the other day: peanut butter cookies that require only three ingredients and hardly any time at all to make. And they taste as good as they look! Most of us have these three ingredients already in our kitchen: peanut butter, sugar, and an egg. That means delicious peanut butter cookies AND not having to leave quarantine! 
Without further ado, here is the (super short) recipe: 
You Will Need:
1 cup of peanut butter

1 cup of sugar

1 egg
Instructions: