If you're anything like me, the disappointment of scouring a menu and to find that only options available to you are a side salad (in the words of Rachel Green, I take it on the side of my water), a cup of fruit, or, if you're lucky, a kids spaghetti with non-cream based tomato sauce.
While I love the dietary choice I've made for myself, my restrictions can be a struggle sometimes when I go out to eat with my friends. While us vegans do love our By Chloe or Fomu, they aren't always the top choice among other people. Sitting out when your friends want to go out to get burgers or pizza can be a drag, but after reading the list below, you won't have to!
Here are 6 restaurants in the Fenway area with fun and unexpected vegan options!
1. Tasty Burger
Tasty Burger has been pegged one of the ultimate hang out hotspots among students in the area, and with their delicious veggie burger (topped with guac, spinach, red onion and tomato!) us vegans can always join in on the fun. They also offer egg-free and gluten free burger buns, and their fries are to die for. The best part? They're open until 2 am, and unlike other open-late fast food joints, they'll offer you the hearty meal your vegan heart desires.
Photo courtesy of Eater Boston
2. Chipotle   
This one is a personal favorite among my friends, and it's one of my favorites, too. Their tofu option, Sofritas, is to die for. When you add it to a rice base, salsa topping, lettuce and a side of guac, you've got yourself a full and satisfying burrito or bowl! The best part is that there are thousands of them around the country, and now you can always know that there's a vegan option waiting for you anywhere you go.
Photo courtesy of the Daily Beast
3. Pavement Coffee House  
Breakfast can sometimes be a challenge, especially when the most popular options include eggs or dairy products, but Pavement's overnight oats has solved that problem for me a number of times. They make for the perfect morning snack, and you can even spice them up by adding peanut butter or mixed fruit! Pavement also offers some unique tofu sandwich options, so make sure to test those out as well.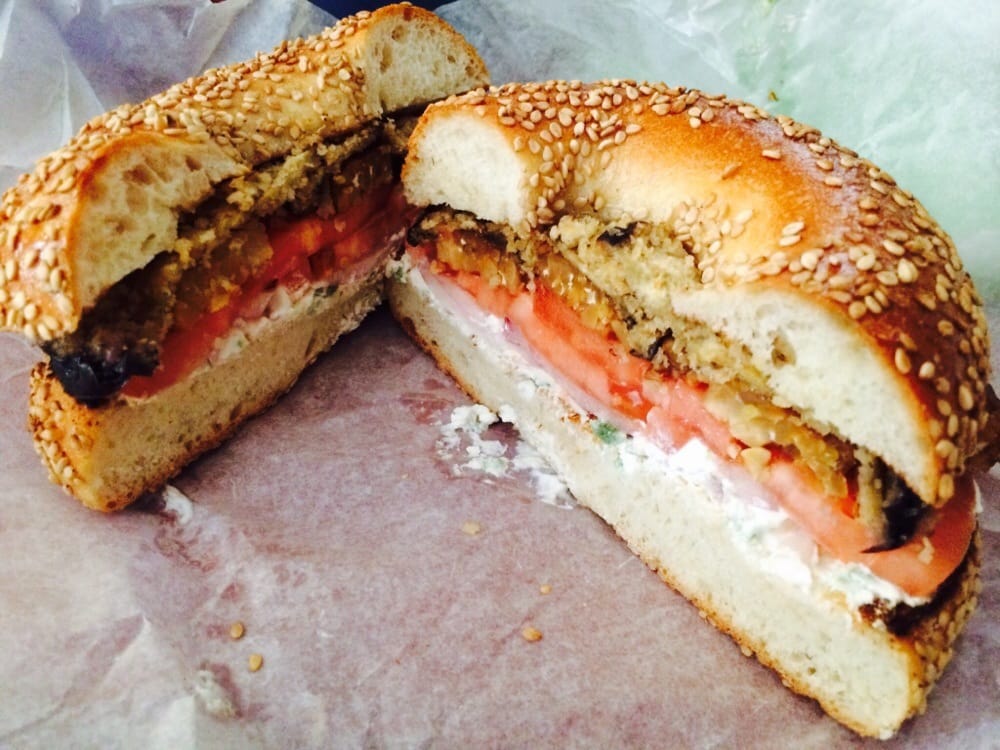 Photo courtesy of Yelp - Vegan Tequila Bagel Sandwich   
4. Blaze Pizza
Blaze offers one of the best vegan pizzas out there, and with their 'build-your-own' format, it's easy to customize your pizza however you'd like! I personally love to add a ton of veggies to mine.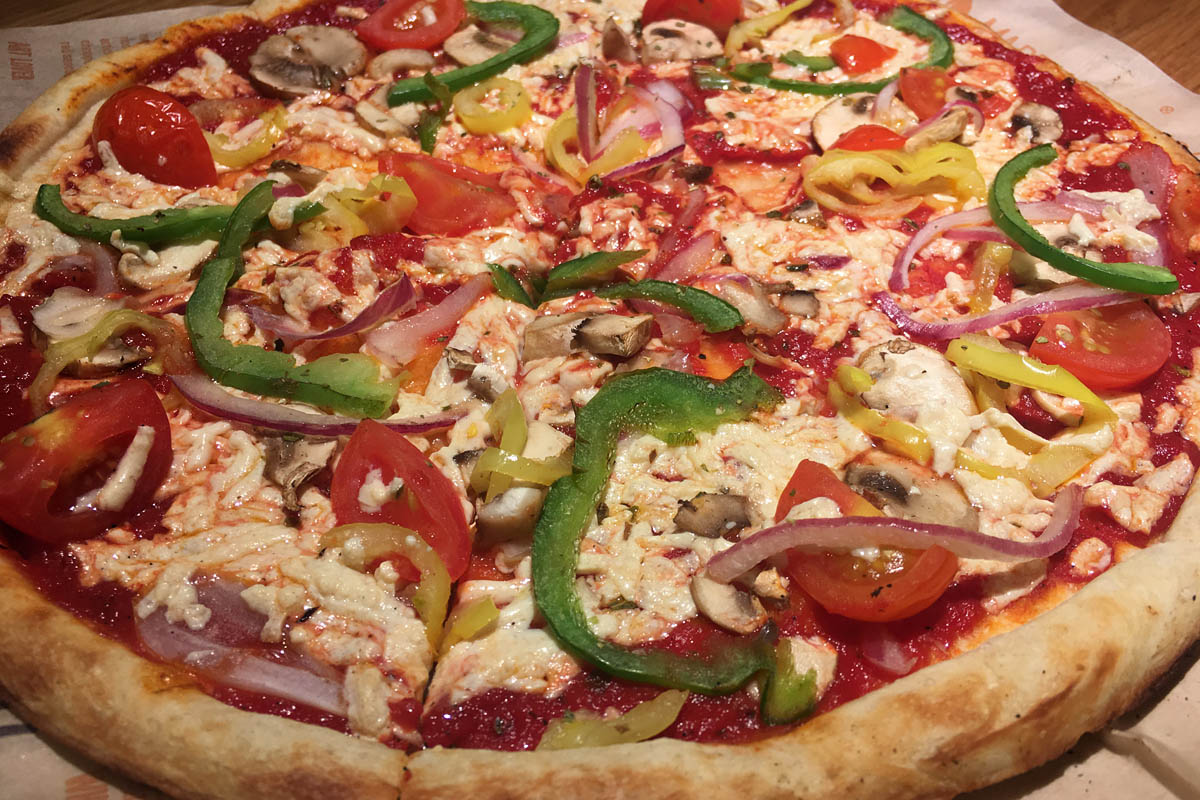 Photo courtesy of Philly.com
5. Sweetgreen
Sweetgreen is always a go-to when I'm in the mood for a healthy bite. Their pre-designed salads and bows are swamped with fresh and local fruits and veggies. The best part? They have a ton of vegan-friendly options. From tofu to sweet potato to even falafel, I never run out of things to eat. Not only are some of their bowls and salads already designed to be vegan, but you can customize anything on the menu to fit your dietary needs!
Photo Courtesy of Sweetgreen - Shroomami Bowl
6. Clover Food Lab (Longwood)
This one isn't technically in Fenway, but I felt it deserved a spot on this list. Clover Food Lab, located just on the other side of campus in Longwood, is the ultimate vegan hotspot when you're looking for a more exotic dish. The Middle Eastern restaurant is already all vegetarian, and a large majority of the menu accommodates to vegans as well. You can never go wrong with their falafel and pita or vegan BBQ sandwich. 
Photo courtesy of Flickr.com - Chickpea Fritter with Falafel