So there's a pandemic going on and I, along with the majority of the world, am feeling anxious, scared, bored, disappointed, and more than a little hopeless. Now, I wish I could help with all of the other negative emotions, but one thing I can attempt to help with is the boredom people are experiencing during this global quarantine. If you're like me and have been finding it hard to find the motivation to get out of bed when all the current news and events are so depressing, I have some activities you can try to make your day a little better. 
Yoga is one activity that is extremely overlooked. This type of exercise is known for being able to induce relaxation and decrease stress. Transitioning to online classes, worrying about how to make money when most businesses are closed, and concern for the health of family members and friends are all factors that can contribute to feeling stressed out. Yoga is something that can help relieve these feelings of anxiety and has been proven in various studies to lower the excretion of cortisol, which is the main stress hormone. Another benefit of this activity is that you can do it outside (in the driveway or your backyard so you follow the recommendation to stay home), as a way to get some fresh air and enjoy the warmer weather. 
One positive aspect of being in quarantine is that families will have plenty of opportunities to bond over the next couple of weeks. If you live at school or work full-time, you may rarely have the chance to spend quality time with your parents or siblings. Now, being forced to stay home means you have less obligations and plans, so you have more free time to use with the people you care about. If you're looking for activities to do with your family, why not have a movie or game night? 
For movie recommendations, A Fall From Grace and Fractured are two thriller/horror films that are on Netflix and will keep you and your family guessing until the plot twists at the end are revealed. Another popular show on Netflix is Tiger King: Murder, Mayhem, and Madness. The murder documentaries on this platform have always been a big hit and this show has gained a lot of publicity. This documentary is also a series so you and your family can binge-watch all day or have an annual movie night once a week. 

As far as recommendations for games to play, there are so many to choose from. To start, Sequence is a 2-12 player game where the goal is to get five chips in a row and you determine where to place your chip by picking from a deck of cards. This game can be played individually or with partners (depending on how many people are involved) and is addicting once you learn how to play. Monopoly is another fun game that can be played with the whole family. The one downside of this game is that it takes forever for every player to become bankrupt and for one person to be declared the winner. However, since everyone is stuck in quarantine, time is no longer an issue. 
The final activity you can try is writing a letter to a loved one. This simple task could brighten your day and the day of the person receiving the letter as well. Humans are social beings and it can be difficult, for both introverts and extroverts alike, to cope with being isolated from their friends and extended family members. If you have any grandparents or aunts and uncles, I'm sure they would love to receive a note in the mail so they know you're thinking about them. This quarantine can be especially lonely for older people who have been advised to be extra careful by staying home. If anything can be learned during this pandemic, it should be not to take anything for granted, especially the people you love.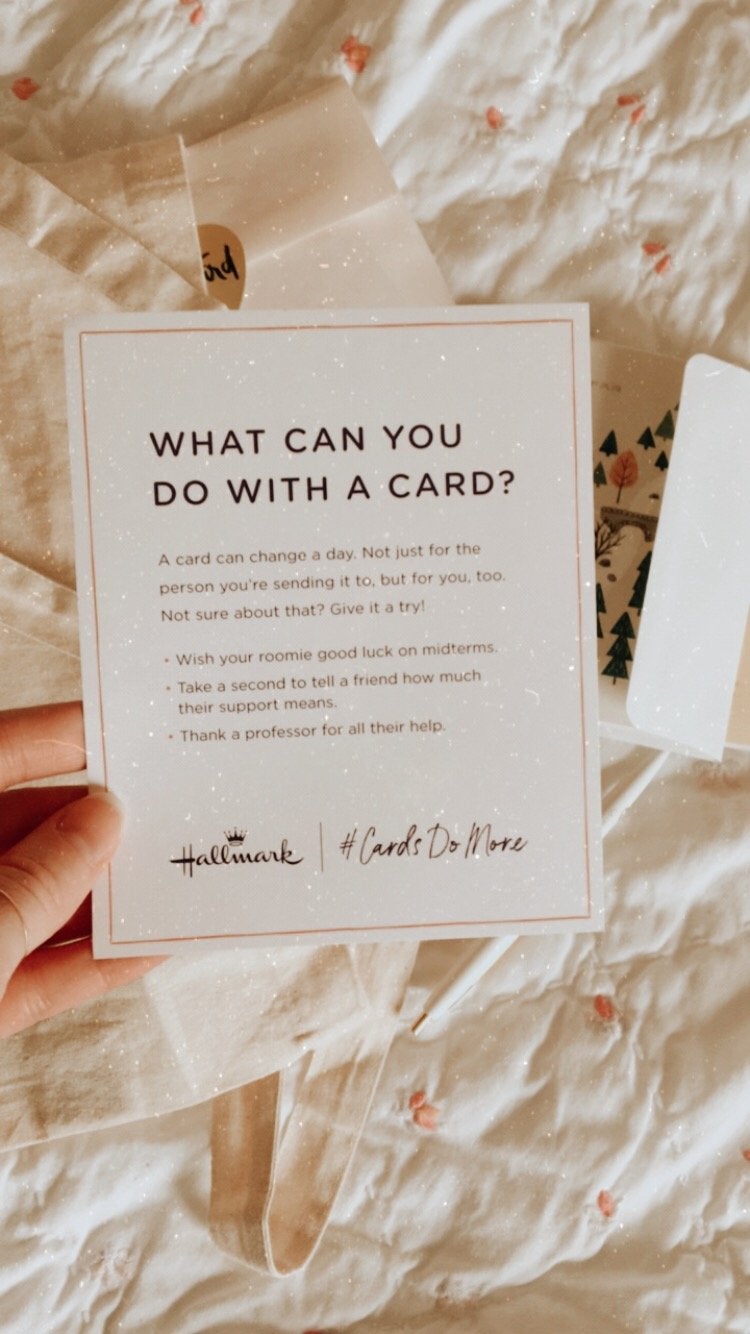 It is important to try your best to focus on the positives and do activities that will help distract you from all the sadness in the world right now. Even though it is essential to keep updated on the virus and current events, make sure you are only listening to information that is credible and accurate. It is too easy to get caught up in the fake news and stress yourself out even more. While no one knows what the future holds, have faith that things will get better over time.