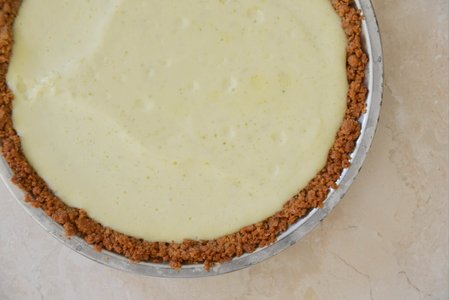 Homemade Mini Cheesecake Recipe
Cheesecake is one of my favorite desserts and the quarantine is making getting some cheesecake more difficult than ever before. Instead of spending money on cheesecake from a restaurant, you can try this simple homemade mini cheesecake recipe that is just as delicious, not as expensive, and provides for a fun quarantine activity to perfect your cheesecake baking skills!
Important starting information:
Makes 6 mini cheesecakes (you can double the recipe easily and the result will be just as good)
This recipe can also be made keto if you substitute flour for almond flour and sugar to a low-fat sweetener
Cheesecake Ingredients:
8 oz cream cheese
½ cup sweetener
1 large egg
½ teaspoon (tsp) vanilla extract
¼ teaspoon (tsp) salt
Crust Ingredients (double if you want the crusts to go all the way up the sides of the cheesecake)
½ cup flour
1 tablespoon (tbsp) sweetener
¼ teaspoon (tsp) cinnamon
Pinch of salt
2 tablespoons (tbsp) butter, melted
Directions
Preheat oven to 300 degrees Fahrenheit. Grease a 6 (or 12 if you double the recipe) cup muffin pan or prepare with cupcake liners.
Make the crust: Place flour, sweetener, cinnamon, and salt into a bowl and mix until the clumps are out of the flour and the mixture is even.
Melt the butter in the microwave (about 15 seconds) and mix into the dry ingredients. This will make the crust material crumbly and clumpy, but that's what it's supposed to look like. Using your fingertips, press down firmly on the crust flat into the bottom of the muffin tin.
Bake for 10-15 minutes, just until the crust is browning. Remove and let sit cool for at least 10 minutes while making the cheesecake mixture.
You'll need either a stand mixer or a hand mixer to make the cheesecake batter. In the mixing bowl, put the cream cheese (softened if not already), sweetener, egg, vanilla extract, and salt and beat until smooth.
Pour the cheesecake batter on top of the crust in the muffin tins until full (using a spoon to scoop the batter out helps a lot). Bake for 18-20 minutes. You can tell if the cheesecake is done if the top and sides look slightly browned and the center of the cheesecake still slightly jiggles when you shake the pan. DO NOT CHECK THE CHEESECAKE WITH A TOOTHPICK OR KNIFE LIKE A NORMAL CAKE.
Let the cheesecakes sit for 30 minutes to cool.
When the 30 minutes is up, use a knife to run around the edge of each cheesecake to unstick it from the pan. If this doesn't work, you can set the bottom of the muffin tin in hot water for 15-30 seconds.
Place the cheesecakes in the fridge to cool down to desired temperature or eat right then!
Enjoy!