Taylor Swift Had Other Plans in 2020
Throughout these unprecedented times, amidst acts of hate and days on end spent wondering what the future holds, Taylor Swift had plans of her own. 
It might sound like an exaggeration, but one of my most memorable moments from this past year was waking up to texts from friends raving about Taylor's most recent Instagram post from July 23rd. Like many, I love music. Since my days of listening to "Our Song" by Taylor Swift with my mom and sister on the drive to school when I was seven, Taylor Swift has always been my favorite OG musician. I've found love for many other genres of music since then, but Taylor has remained, and will always remain, a constant through and through. 
I was staying in Cape Cod on July 23rd when she announced that folklore would be coming out at midnight that night. In her post, she said: "Most of the things I planned on this summer didn't end up happening." I think we could all relate to that as Taylor went on to say, "but there is something I hadn't planned on that DID happen. And that thing is my 8th studio album...."
folklore was Taylor's first indie-pop album with 16 tracks and one bonus track. Taylor spent the months of quarantine last spring in isolation writing these songs, collaborating with writers and producers from afar. I don't know if she could have produced a better album for me and where I was in my summer. "the 1" reminded me that I was okay and he truly wasn't the one. Wanting to escape in a story, "The Last Great American Dynasty" gave me an upbeat ballad to play when I went to Newport, RI to surf. "Cardigan", "August", and "Betty" wove together a tragic, young love triangle. folklore was simply a collection of stories, yet in my opinion, it is Taylor's best work to date.  This is insane, based on the fact that many fans thought she was going to retire pre-2020.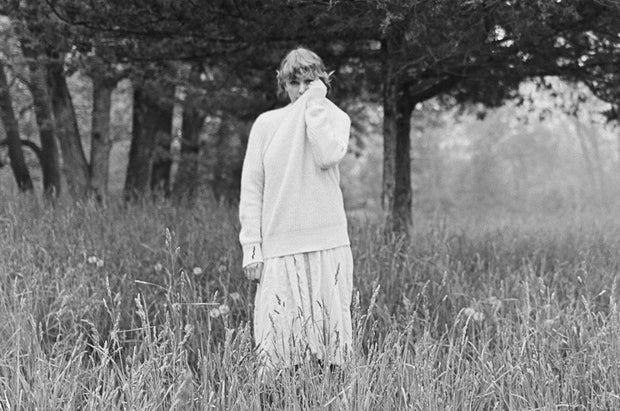 Republic Records
folklore remained on my top-listen-list for the rest of the year. "the 1" was my most listened to song, with my favorite lyrics being the first line: I'm feeling good, I'm on some new shit. But then, on December 10th, I woke up to even more texts raving about her most recent post. Me: "This cannot be happening again. WTF. She is too good." She announced that she would be releasing her 9th studio album that night, a continuation of folklore called evermore.  
In evermore, singing the bridge of "champagne problems"  feels like I am releasing every ounce of anger in my body. "coney island" highlights lost love and the way our brain races through questions, wanting answers. I was finding love in a new relationship when I first heard "Long Story Short" and it rang true that you find the right people when you're meant to and that's why they're the right people. "Tis the Damn Season" may have had too many people reaching out to their exes, but hey a little stirring the pot never hurt anyone right, Taylor? But, if I had to pick a consistent favorite, it'd be happiness: affirming that there is always goodness ahead and happiness to be found even in the moments when we are struggling the most. The lyrics:  There'll be happiness after you, but there was happiness because of you too, Both of these things can be true, there is happiness. TOO good. 
You'd think she'd be done after two remarkable studio albums, released within less than six months of each other, right? Again, Taylor had other plans.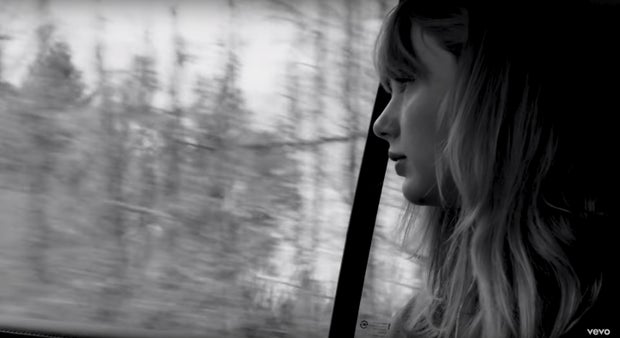 Taylor Swift via YouTube
It's been rumored that Swift was planning on re-recording her first six albums after Scooter Braun sold all her music to a private equity company in 2019. With both albums she released this year amidst her normal trajectory of releasing an album every 2-3 years, many fans did not expect this project to begin for a while. But on February 11, 2021 Taylor posted that her re-recorded version of Fearless would be released soon. 
"She is too good to us," my roommate and I keep repeating to each other as we read this news. And the truth is, Taylor has always been so good to her fans. Truly. Always giving us a story to relate to, ballads to scream in frustration, songs to dance at parties to and songs to listen to while cuddling up next to a warm fire. 
She is a role model for so many young women in the music industry, and beyond. She is unstoppable, yet entirely human too. She will always be my OG. 
I'm truly not a crazy fangirl, even though it may sound like it. But, when it comes to Taylor, I am very grateful for how much her lyrics have existed in my life empathizing with both highs and lows along the road.