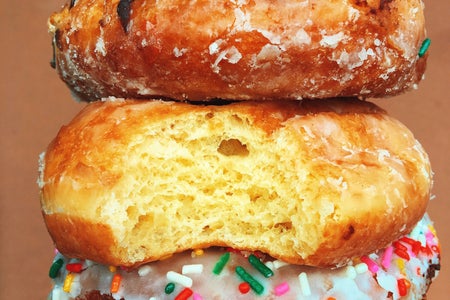 Tis the Season for Lent and Saying Goodbye to Chocolate!
For those of you who celebrate Easter we all know it is the season of Lent. What that means for most people is giving up all our favorite candy, junk food, and other indulges that fulfill our cravings. But what do we get out of us giving up candy for Lent? For some of us, it helps shed a few pounds, for us ladies we may be more enraged when the cravings do really hit. But, for others it really makes no difference. Not many consider doing something for themselves AND others. But, how do we do that?
What we can do instead is spread our positivity, love and extend our hand out to others. Don't think about you for these 40 days but think about everyone else! Look up from your phone as you walk to class and see all the people that pass you by! Smile at everyone and give out a few hellos. You never know who may need it that day.
For all of the sweet tooth's out there, instead of skipping the Oreos, carry your Oreos around and pass them out to everyone you see. Munching on some M&M's as you walk to class or pay attention to everyone you are walking past, give them a smile or wave hello. Reaching your hand back into the chip bag watching Netflix with friends? Reach out for the remote and turn it off and have a conversation! Serving up some ice cream, but you can also serve some soup at a local soup kitchen. Trying to get rid of everything you gave up for lent? Go drop all your cookies and chips off at a food bank! Even if some of this all seems too much for you, taking five minutes out of your day to sit and reflect on your day will make a large difference too. Need something that takes shorter than five minutes? You can start a 40-day gratitude list and everyday right down 3 things that you are grateful for. 
Every year it is just the same old thing for people, give up the snack and go on with life. Lent is about making a real change, taking what you have, reflecting on it and making it better. It doesn't have to be this entire transformation, but a small step is great too! 
Stop deriving yourself from sugar and give yourself the gift of happiness from the world around you.