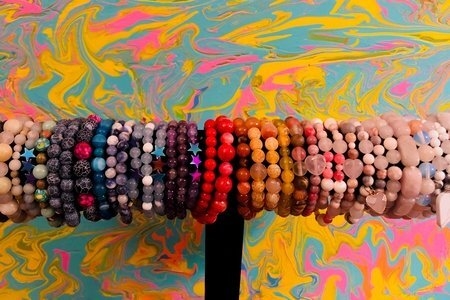 How Wearing Healing Gemstones Changed My Life
Do you want to feel self-love, inner peace, and the ability to freely express yourself without the fear of judgment? Me too girl! That's why I became obsessed with healing gemstones, That's right, healing! Turns out these beautiful stones have the ability to make us feel ten times better about ourselves and our lives.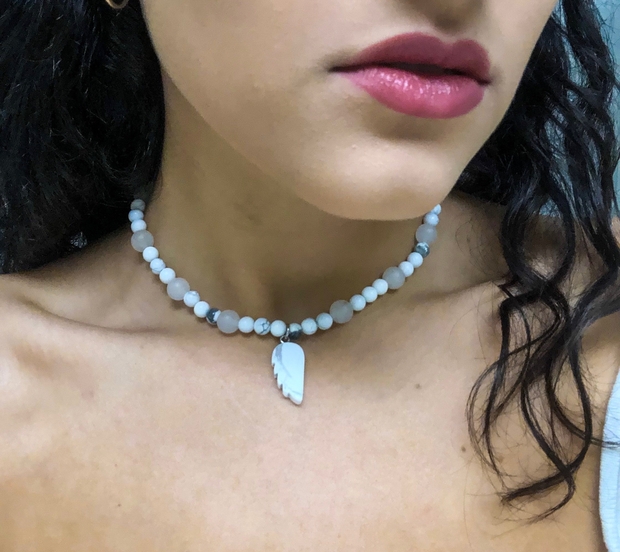 (Grace Mastronardi)
MY BACKSTORY
In kindergarten, I was diagnosed with selective mutism (an inability to speak and communicate effectively in certain social situations) and I struggled with depression throughout high school because it was hard for me to make friends. When I started college I was able to break out of my shell, as it was a new environment, but I still had my anxious and sad moments. This was when I first found out about healing gemstones, which I was drawn to since I craved anything that had the power to "heal" me. At first, I did not receive their full healing benefits because I did not know how to properly use them (which is by cleaning and activating them and setting intentions). Who knew that the people who touched them previously in the store rubbed off all their bad vibes onto them? Not me! Until one day I went to a gemstone store that also provided Reiki.
(Grace Mastronardi)
MY FIRST REIKI EXPERIENCE
The Reiki Practitioner did Reiki on me to cleanse my aura. Reiki is a Universal Life Force energy, and Reiki healers are able to transfer this energy with their hands through the power of intention. She told me she picked up on the bad vibes from my place of work and explained how my coworkers really bothered me and got under my skin. I did not tell her anything about my job, she just knew. I was shocked because she was so right. When I was at work, I always felt on edge because my coworkers loved to joke around, not just with me but with everyone. The problem was that I got personally offended by everything and was so sensitive.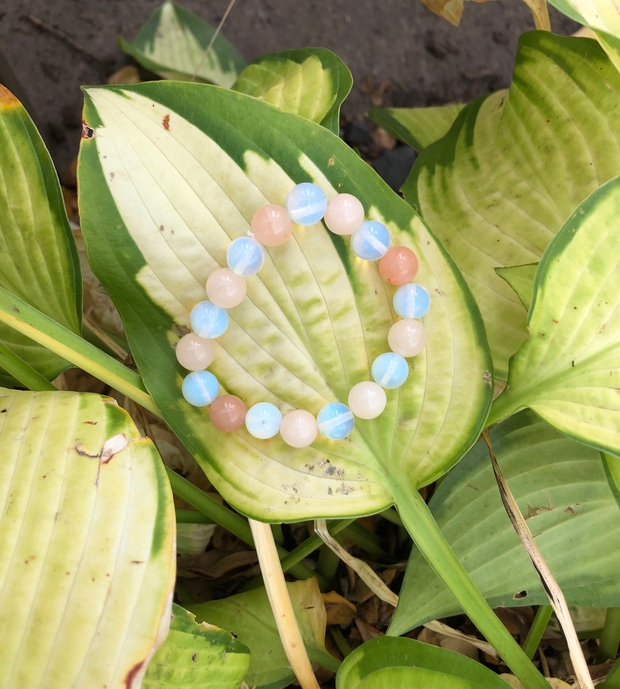 (Grace Mastronardi)
MY FIRST REIKI INFUSED HEALING GEMSTONE EXPERIENCE
I ended up buying an aquamarine gemstone from that store. Aquamarine is a very calming and soothing stone that protects against negative energies. Before I purchased it, she infused it with Reiki energy, meaning she activated the gemstone's healing properties. The next day, I placed the gemstone in my pocket. At work, nothing changed about the situation or the people but my feelings changed. I found myself able to remain calm and not be so sensitive to what my coworkers were saying to me. I was able to see the situation for how it really was and not overthink it. This was my first real experience with gemstones, and I thought, "Wow! These gemstones really work." I believe I really experienced the true benefits of Aquamarine due to a healer activating my gemstone with Reiki.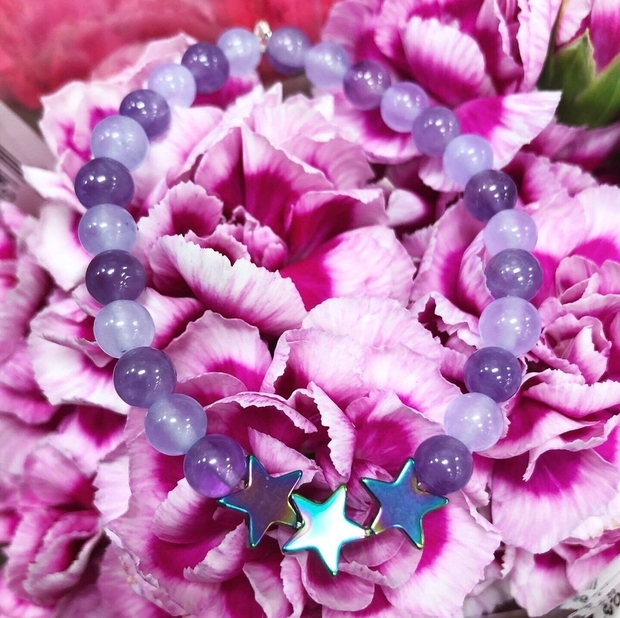 (Grace Mastronardi)
MY REIKI ATTUNEMENT 
I was so amazed by how my work experience changed that I immersed myself in the benefits of Reiki healing. I decided to receive a Reiki attunement, so that I could become a Reiki healer. I now am able to activate all my gemstones with the powers of Reiki. I also started to make my own bracelets and choker necklaces because I love to create, which brings me to yet another amazing experience with healing gemstones!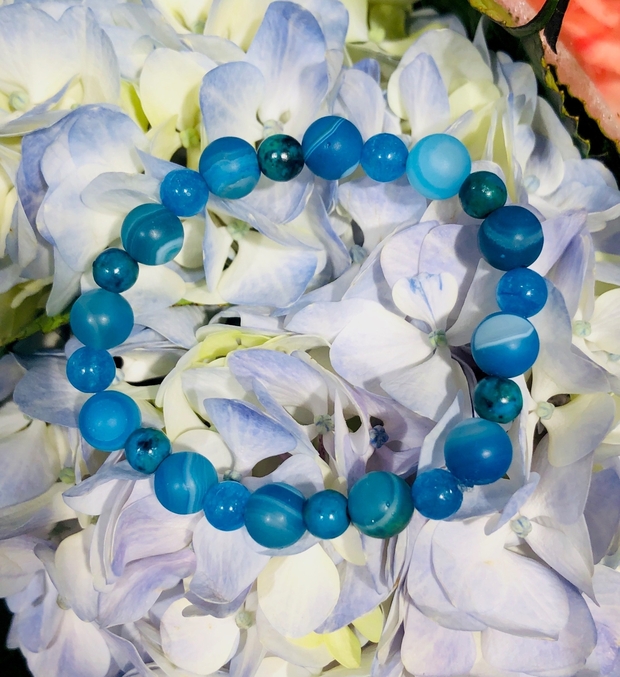 (Grace Mastronardi)
MY SECOND REIKI INFUSED HEALING GEMSTONE EXPERIENCE
Previous to wearing my amazonite choker, I never participated in my Interpersonal Communication class before because I was too afraid and intimidated as it was one of my larger classes. However, the day I went to class wearing my Reiki infused amazonite choker, that all changed. Amazonite urges us to use our voice and not be afraid to be heard. During class, I felt like I wanted to participate and kept having the urge to speak my truth, and eventually I did! I felt so good after that, I ended up participating twice more during that class. It was crazy that I went from never participating to participating three times in one day! The only difference was my Amazonite choker. I believe since I was wearing it as a choker, it really enhanced the healing properties. Amazonite is a throat chakra stone and the positive energy was flowing around my throat.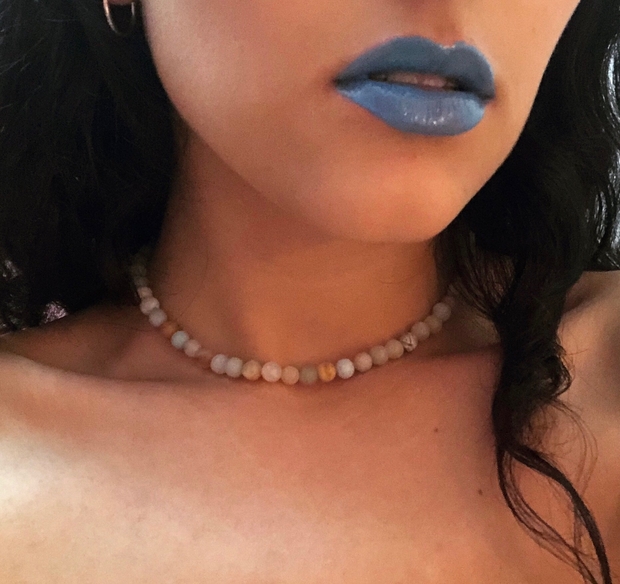 MY THIRD REIKI INFUSED HEALING GEMSTONE EXPERIENCE
I also used to be super affected by the vibes in a room. For example, if someone was sad around me, I would immediately feel sad. But now when I wear my amethyst choker, I am able to block out other people's bad energy since amethyst protects you from negative energies. I am no longer influenced by the energy  of others in the room!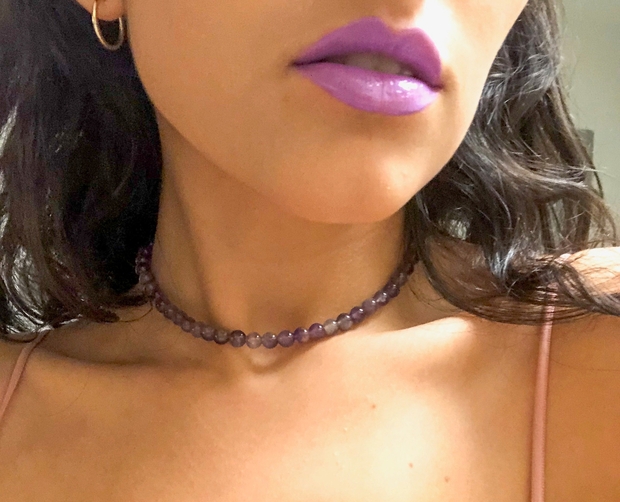 (Grace Mastronardi)
THE START OF MY GLAM GRACE GEMS BUSINESS
After experiencing all these life-changing moments in my life with healing gemstones, I wanted to spread this positive energy to others. I created my own business Glam Grace Gems, where I create and sell my own Reiki infused gemstone bracelets and chokers. Everyone deserves to feel comfortable and happy, and healing gemstones can really help make that happen, as long as you find the right gemstone for you! 
I believe wearing your gemstones is the most efficient way to receive their full healing benefits. What good is a rock sitting on your desk when you're in class? Not much. With jewelry, on the other hand, you always have that constant source of good energy flowing through your body and it will be easier for the energy to flow to your different chakras. We have seven main chakras on our body that help move our energy, and when one chakra is blocked, it affects all of the others. But don't worry, wearing chakra specific stones can help open up and balance your chakras again!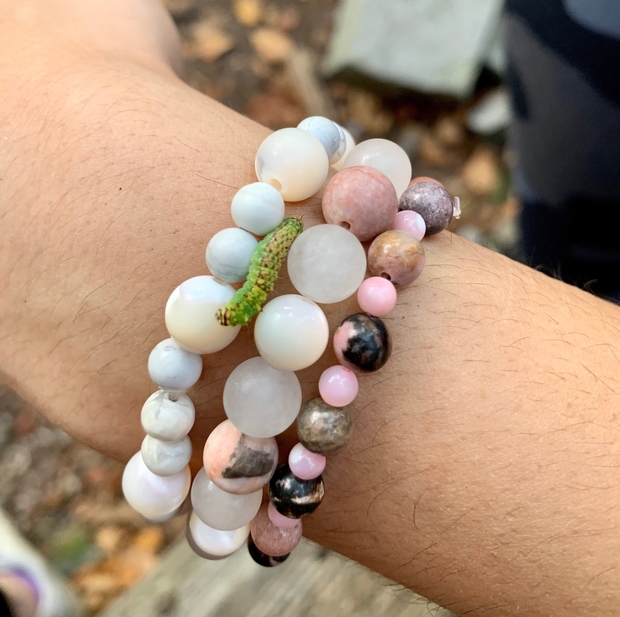 (Grace Mastronardi)
NOW IT'S YOUR TURN TO BE HEALED
If you want to see improvement in your mind, body and soul, you should definitely get a Glam Grace Bracelet or Glam Grace Choker! Each bracelet and choker has different gemstones and each gemstone has specific healing properties and works with different chakras. You can learn more about each gemstone's healing properties in the product description on my website and you can even pick out a specific intention you want that gemstone to help you with! Each bracelet and choker comes with a beautiful hand-painted reiki infused wooden box for you to keep your Glam Grace Gems when you go to sleep! You can even personalize your box with the specific colors you want in the box section.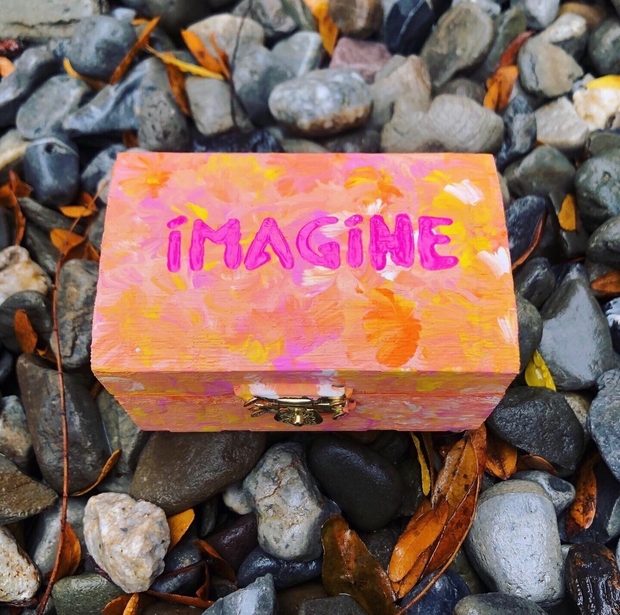 (Grace Mastronardi)
Everything around us is energy. By tapping into this "unseen" world we can make amazing things happen. Give it a try and see for yourself. Heal yourself today, and better yet, do it in style!!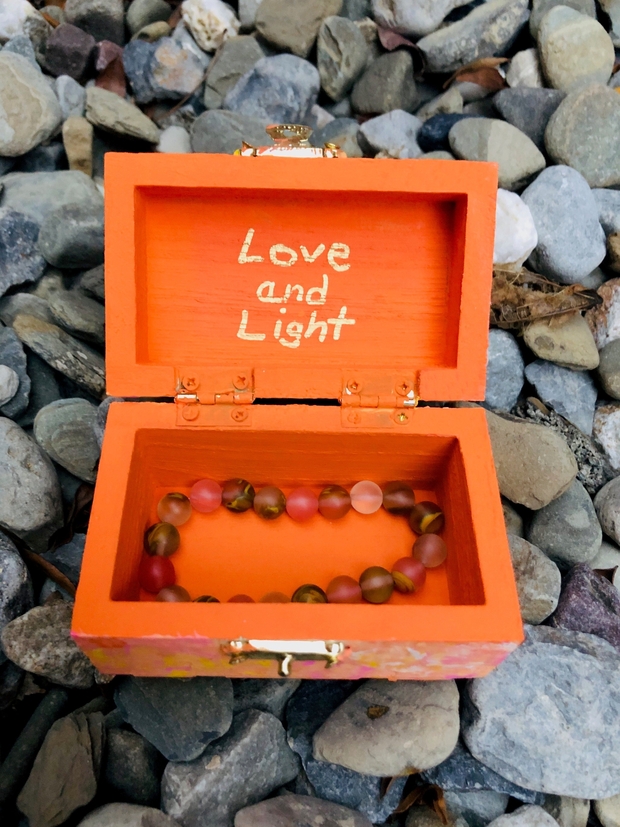 (Grace Mastronardi)