The summer before I started my undergrad at Queen's University, my family went on a vacation to Japan.
I have a lot of fond memories about that summer transition from the temples of Kyoto to the steeples of Ontario Hall. I remember flying back to Canada the last days of August, stressing about how I only had two days to pack up my childhood bedroom so it would fit into a corner double in Chown. I knew that my roommate's name would be Selina because I woke up in a Tokyo Airbnb with a new Facebook friend request, 6 hours old, from a stranger named Selina the day that room assignments were released. Since Japan was 12 hours ahead, I had been asleep when they came out.
Back in Canada, I fell asleep during a screening of "Mean Girls" in Chernoff Auditorium my second day of rez orientation week because I was so jet-lagged. I wore a silk shift dress I picked up at a Japanese boutique and had a floormate tell me to "change into something a little less Jackie O" before hitting the street parties that night on University Ave.
Surprisingly, one of my most vivid memories from that summer is how much I dreaded going to Queen's.
Part of it was because I loved Japan so much. I loved exploring at dusk, when the day's oppressive heat would lift and the streets would light up with lanterns and the round-song of cicadas. I felt a sense of communion with the thoughtful reverence devoted to detail and craftsmanship, and with the Japanese rituals that could transmute tedium to tranquility. I loved the ginger maneuvering of the billowing sleeves of my yukata at dinner, careful not to disturb the numerous dishes of my kaiseki meal at a traditional Japanese guesthouse in Nikko. I even loved the pins-and-needles in my calves after kneeling on a tatami mat for hours at an attic restaurant near the Sumida River.
I loved Japan, and I was sad to part with it. But that wasn't the only reason: I didn't really like Queen's.
Though we both share Japanese heritage from our father's side, my brother is proficient in the Japanese language and I am not. During our month in Japan, he would often act as a translator for our family, inquiring about specials at restaurants or translating signs in the subway.
One afternoon, waiting for the Line 3 train to Asakusa, I asked my brother what his favourite word in Japanese was. He told me "ibasho," which he roughly translated as "a place where you belong."
It was a word so perfect, so beautiful, I swore he had made it up.
My first few months at Queen's felt like the opposite of "ibasho." I struggled in my Life Sciences courses. I wondered how I'd ever develop a connection with a professor meaningful enough to join their lab or ask for their letter of reference when I sat in a lecture hall of 800 and my exams were either graded by computerized Scantron programs or unhappy grad students. My friends at other schools tweeted that university was great because all their best friends lived "just down the hall." The only thing I found "just down the hall" was the bathroom.
Class wasn't much better for making friends. I felt that all my newfound "friendships" were founded more on convenience than genuine connection. My "friends" were quick to answer my texts if I asked if anyone wanted to get together to finish the Chem lab, but slow and eerily distant if I messaged if anyone wanted to grab dinner on Saturday. By the time December rolled around, I was feeling burned out, disillusioned, and lonely. My only incentive to succeed on my exams was to clinch a GPA high enough to transfer to McGill.
Not to spoil the end, but that feeling didn't last. This story has a happy ending. I don't know if our rocky beginning or slow burn made our eventual love more memorable or satisfying, but so it goes, I fell in love with Queen's. I fell in love at Queen's.
After three inauspicious years in Psychology, a medical leave, and a pandemic that forced me to re-evaluate my priorities, I switched into an English Lit major. My professors met me with enthusiasm and understanding, and their genuine care for their students was as palpable as their passion for and expertise in their disciplines. I met friends who I walk to and from every class with – and who also don't mind walking me home when I'm clumsy after a few drinks at the Mansion on the weekends, complete with the loan of a soft grey sweater to wear over my hypothermic going-out top. I ended up living in a rez-style building in my final year of undergrad, and "just down the hall," you'll find some of my closest friends – and if you're lucky and Lindsay's been stress-baking, maybe some homemade garlic bread and brownies too.
The sad thing about finding an ibasho, a place where you belong, is that eventually you have to leave it. I graduate this April. If my disdain for Queen's weighted my first year with a bitter disillusionment, my love for Queen's colours my final year with a bittersweet melancholy. It's like how I used to think of 11:12 as sad, like a wish that passed you by. Now, I try to tell myself that maybe 11:12 is just a wish that's already been granted.
I think of another aphorism, an English one this time. Home isn't what you leave, it's what you take with you. The graduation date on my diploma isn't an expiration date for the friendships I've made and the connections I've nurtured. While they'll certainly have to adapt away from the closeness and flexible scheduling of student life, I'm confident that my feelings of love, friendship, and belonging – ibasho – are what I will bring with me.
///
I read my mom the first half of this article over FaceTime. "That's so cute," she said. "I remember you felt out-of-place at Queen's at the start. It wasn't love at first sight. Love that is learned is better than love at first sight, anyway. It's more genuine if it develops over time. You know it better. It's love that grows on you. It's love that lasts."
There's another Japanese word I found. Not from my brother, but from tumblr. Like ibasho, it's a phrase so beautiful, so perfect, I almost think it's made up. (tumblr isn't exactly a peer-reviewed scholarly database, so maybe it is.)
Anyway, the post says: "There's a Japanese phrase that I like: koi no yokan. It doesn't mean love at first sight. It's closer to love at second sight. It's the feeling when you meet someone that you're going to fall in love with them."
Looking back on my difficult first few months at Queen's – or first few years, if we're being real – I wish I could tell myself that a tough start isn't a death sentence, or even a prediction of what's to come.
To be honest, most of my closest friendships didn't begin with a meet-cute. They weren't instant, they weren't obvious. We didn't bump into each other and drop our textbooks, brushing hands as we reached to pick them back up. We weren't inseparable after a chance meeting in the dining hall. Love didn't happen in a moment. It happened over many moments: late nights at Stauffer watching each other's backpacks over bathroom breaks, lunches from the BioSci Tim's or CoGro after lectures, snack runs to Shoppers, taking the long way home for a few extra minutes of conversation. Don't get me wrong, I don't say my friendships are "boring" because they weren't interesting, varied, or exciting – I've shared some of my life's most rewarding, adventurous, and enjoyable experiences with my friends. I just never obsessed over these relationships, but that was because I felt I didn't have to overthink them: I feel secure, loved, and supported by my friends. My friends have seen me through it all and shown up for me again and again, with tenderness, sincerity, and unfailing consistency. They've been there for the greatest times, and they've been there for everything else, too.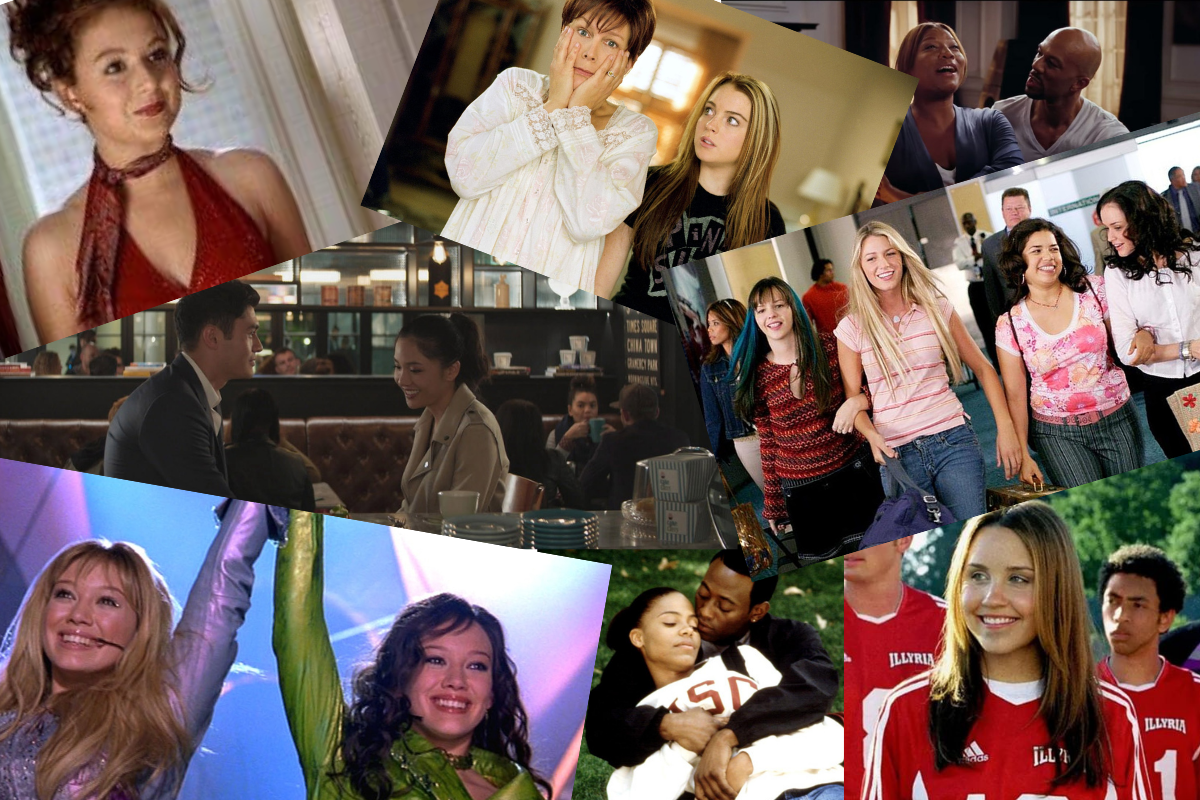 As someone raised on early 2000s romcoms, I'm still trying to warm myself to the idea of getting to know someone slowly and deliberately. I'm trying to re-calibrate my mind to see butterflies and limerent preoccupation as a blinking caution sign that I feel unsafe and unsure, not as a tantalizing promise of passion and chemistry. In our age of hyper-connectivity, where it's easy to stay in touch 24/7 and exchange large volumes of information instantaneously – catching up new acquaintances on years worth of memories, trips, and friendships within a few clicks and a few minutes, I sometimes have to remind myself that knowing a lot of things about someone isn't the same as knowing them deeply.
Beautiful things can have boring, unlikely beginnings. The love that's learned is the love that lasts.