What Not To Do On Valentine's Day: A Letter To Couples From Singles
Yeah, yeah, it's "love month". Cool. Great. Happy Valentine's Day to you and yours. But, seriously, don't be cute and "lovey dovey" in front of us singles on this day. It's just a daily reminder of how single we are. I mean, we feel like that the entire month, but that specific date? February 14th? Just… be cute elsewhere, please.
In all honesty, love is awesome. It really is, but it sucks when society says "here's a whole day to love your significant other in public" with extra emphasis on love. So, here's a list of things to NOT do on Valentine's Day when us singles are walking around:
1. Kiss and hug your significant other while walking
We get it, you're a couple. Good for you. But, kissing and hugging your partner is just awkward for those who are just living their best single life. Plus, if you're kissing and hugging WHILE walking, you will most likely bump into me, or someone else. And you don't want to do that. Especially when you're bumping into me. Don't. Do. It.
2. Exchange gifts in public
So you got your partner a huge teddy bear? Cool story, that was so last year. But, either way, it's annoying. You're just walking around with one big teddy bear? And everyone knows who that is for? For it to just sit on their bed and be in the way of things? But, other than a bear, flowers die. Balloons eventually lose its air. Cards get thrown away. Don't do it in public where people like me can see this exchange of gifts and feel badly about not having someone on this day.
3. Posting your gifts on social media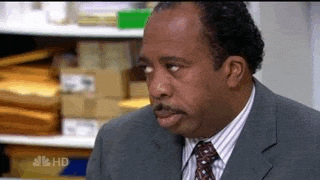 We just love going through our feeds and seeing how your significant other put flowers on the floor leading up to your room and decorated the room with flowers, balloons, chocolate and more. I'm pretty sure if you've posted pictures/videos of you and your significant other on social media before, I don't need to see what they got you. Just focus on the moment. We don't really care what you got, the fact that you have a person to celebrate this day with is already painful to watch.
4. Don't take over the movie theatres
Yeah, you're not going to catch me at the movie theatres anytime this weekend. BUT, as a favor for those singles who will be in the theatres this weekend, don't go to the movie theatres with your significant other. It's not just that it's cringy to see you make out in the middle of the movie, but it's so basic and not creative at all to go to the movies for Valentine's Day. Yeah, there are great movies coming out like "Isn't It Romantic?", but it's not a creative gesture to just go to the movies for Valentine's Day. Step up your game, people!
5. DON'T CREATE A COUPLES INSTAGRAM AND FOLLOW ME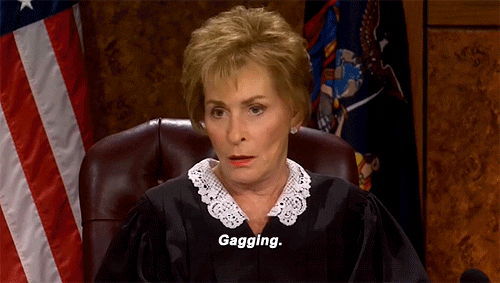 So, I was just scrolling through my Instagram feed the other day and all of a sudden… under the "who you should follow" tab that sometimes pops up… was an Instagram of this couple I know. WHY!? Why are you going to go out of your way to bother people with your presence on social media!? Ha, I'm just kidding. It's not so much a bother, than it is just weird to see a whole account dedicated to your relationship. Why? That's my only question. Why?
But, guess what? At the end of the day, I'm just ranting and I hope you have a beautiful day with your significant other, or even by yourself. Remember, if you're single, treat yo' self.