Sorority Recruitment As Told By "Legally Blonde"
With Primary Sorority Recruitment in full swing here at Penn State University, here is the experience as told by your favorite sorority sister, Elle Woods in Legally Blonde:
1. The night before the big day, girls all throughout campus are prepping and primping themselves for the exciting 9 days ahead, between deep conditioning hair and painting nails, it truly is a bonding experience.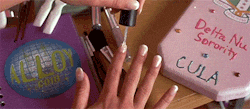 2. When you develop a rush crush but never see her again.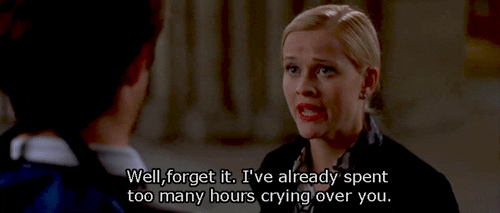 3. It's the third day of Primary Recruitment, morale is low, nobody talks to each other unless they absolutely have to, your diet consists of triple shot espresso and hot pockets, the end is near.

4. Coming up with elaborate answers to the question "What did you do over winter break?" because I'm too embarrassed to say I planned my non-existent wedding and cuddled my dog.
5. First rounds, philanthropy rounds, are the best rounds. Sisters get to show off all the great things their chapters do across campus and nationally.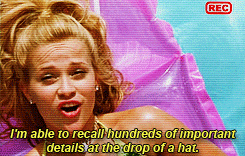 6. Picking out your perfect outfit to go meet all of the chapters across campus is probably more stressful than what you're actually in school for, but remember ladies, as Elle always says:

7. Waking up at 7am to trek to class and having recruitment shifts until 10:30pm definitely are not for the faint of heart, but we are in it to win it!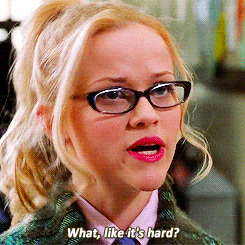 8. After talking to hundreds of people for 9 days straight it's likely your voice will be shot, so make sure to relax and flip through your favorite magazine as a stress reliever.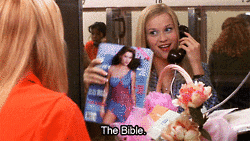 9. BID DAY IS THE BEST DAY! Nothing beats dressing up with all your sisters to go meet your precious new members with your besties by your side!