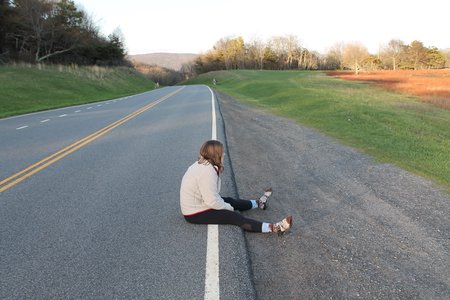 Charlotte Reader / Her Campus
Hobbies to Test While in Quarantine
This can be a challenge if you don't own a keyboard or piano, however there are online sites to make beats like this online sequencer.

Relax with some art! No canvas? No problem — try alternatives like cardboard or the walls.

Work outside and enjoy the unprecedented quietness.

Clear your head everyday with a guided meditation or by simply sitting outside and breathing in fresh air. If you feel spiritual, try converting to any religion other than scientology!

Take a walk around campus or Schenley Park each day. Remember to keep a six- to ten-foot distance from any friends or strangers.

7.

Learn "Settlers of Catan"

This requires two weeks to learn — perfect for your quarantine!

The most extreme sport out there: knitting. If you're just learning, get ready to be frustrated for a week! If you already know the basics, try a new pattern and be frustrated for a month!

9.

Write a Letter to Your Grandma

She will absolutely love the old-fashioned snail mail.  Tell her about classes, friends and that awful insomniac neighbor who blasts yodel rap at 4 a.m. walking around with pennies in their pockets.