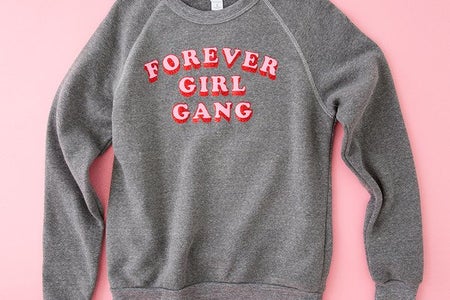 7 Reasons Why You Should Join HC Pitt Next Semester
The end of the fall semester is here, and you're eager for what's to come next semester. While you have your classes planned out, you might be looking for something new to take on in the spring. Well, look no further: give Her Campus Pitt a try! If this is your first time reading a piece from our site, we're the University of Pittsburgh chapter of Her Campus, an online magazine focused on empowering college women. Each day you can find new articles about anything and everything posted on our site, be it the latest news or this season's fashion trends. If you're an avid reader of our site, you might be curious about what goes on behind the scenes or maybe you're dying to pen an article of your own. I've compiled a few of the reasons why I love being involved with HC Pitt (in no particular order), and hopefully, they will encourage you to join us next semester.
1. Writing creatively outside of the classroom
Here at Her Campus Pitt, you can write about anything your heart desires, as long as it's appropriate and not offensive to others. If you're an aspiring journalist, you can write about current events or give a review of the newest spot in Pittsburgh. If you're a beauty guru, you can share your endless makeup tips with the community. If you're a master in the kitchen, you can post the steps to your latest culinary masterpiece for us hungry students. The point is, ideas for content are endless, and so there's a place for people of all interests. I should note that you don't have to be an English or Communication major to join Her Campus. While we expect quality writing, it's meant for fun! So for all of you STEM majors out there like myself, don't be afraid to join!
2. Strengthening your social media and public relations skills
If writing isn't for you, don't rule us out just yet! We also have Social Media and PR & Events teams. You can practice utilizing multiple social media platforms to get our content to the screens of thousands. You can also put your knowledge of finance and networking to the test in coordinating our PR events.
3. Opening your mind to new perspectives
Hands down one of the best things about HC is that you meet awesome girls with incredible talents and diverse interests! Aside from making some pretty cool friends, you learn a lot about other's perspectives during meeting and while reading fellow members' articles. In today's climate, it's so important to be open and accepting to new ideas and discussions, even if they differ from what you think. To take this further, you can collaborate with any of our members to produce articles that may require more than one perspective or story.
4. Gaining leadership experience
No organization is complete without an executive board to ensure all things run smoothly. Our leadership positions include: President, Vice President, Senior Editor, Assistant Senior Editor, Social Media Co-chairs, PR & Events Chair and Category Editors. If you end up loving HC Pitt as much as I do, you can grow with the club and take on the responsibilities necessary to keep our club successful and fun for all members!
5. Participating in a variety of events
Don't worry, we have as much fun outside of meeting as we do during it! Ranging from PR fundraisers and outreach to our annual Gobblerito dinner and coffee dates, our events are great ways to get HC's name out there while developing friendships within the club. Here's a glimpse of what HC Pitt has been up to over the past year or so:
Dominique, Kate, Kelly and Abbie (left to right) attended Her Conference 2017 in NYC.
The ladies of HC Pitt hosted Her Campus Night Out, a date party fundraiser that supports the organization, Strong Women Strong Girls.
Members represented Her Campus Pitt at the NEDA Walk last spring, and they got to meet Iskra Lawrence, who's currently a #AerieReal Role Model!
Kate, Mariah and Dominique helped make a difference in the Pittsburgh community on PMADD (Pitt Make A Difference Day).
6. Having the opportunity to get involved at the Her Campus Nationals level
You can even work with HC Nationals through internships, becoming a Campus Trendsetter and more. For more information, go to the Her Campus homepage and scroll down to the bottom of the page. Under the header, "Join the Her Campus Team" you can find links with details on involvement.
7. Receiving free gifts from our sponsors
Last but not least, Her Campus collaborates with multiple companies each year, and we get to learn about and promote their products. Nationals frequently sends us some awesome freebies, graciously given to us from our lovely sponsors, to try out! I think I have enough Buxom lip gloss to last me a few years – and that most certainly isn't a complaint!
Ready to join? Swing by our table at the spring semester activities fair in the William Pitt Union on Wednesday January 9 from 1-3 p.m. Can't attend this date? Feel free to send an email to our Campus Correspondents, found on the right-hand side of HC Pitt's homepage. We hope to see you soon!
Photo Credit: 1, all photos provided by members of Her Campus Pitt