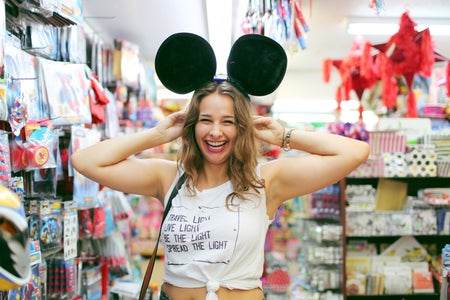 When YouTube launched in 2005, no one expected that people would be able to create a job out of making videos. Now imagine being able to make money and create content based on your daily life, oh, and you live in Disney World or visit as part of your job. That is the reality of Disney Vloggers. This style of content somehow became one of my guilty pleasures. One day the YouTube rabbit hole threw me into the lifestyle of watching people review everything. From Disney foods, providing park updates, doing the Disney College Program, going on cruises, and so many other things, I just am obsessed with watching. As someone who likes to watch Disney movies and go on Disney-themed-vacations. These videos allow me to relive some great memories and feelings without physically being on vacation. Here are some of the channels I personally watch to destress.
The world has a lot of negativity in it, and Michael is a beam of hope. His personality is very goofy, pun intended, and I as, well as my friends, love him. Behind the Disney personality, his content is consistent and is always creatively produced. If you're looking for someone who has it all, this is a channel to check out. 

I have written about Emily before in my YouTube quarantine article. She is still just as sweet as ever and producing content both towards a Disney and college women audience. She also provides some great tips into incorporating subtle Disney fashion for your closet. Emily participated in the Disney College Program and eventually worked as a seasonal part-time Cast Member. Unfortunately, she was one of 28,000 employees laid off by Disney due to COVID-19. But even with that setback, she still is shining and producing content. 

Dev is also an alumnus of the DCP. Since then, he has shifted his whole life to making Disney reviews and videos. I do not watch him as often, but when I do, it is always a good distraction from the outside, and burning, world. When he includes his fiancée Bianca it makes the videos so much more loveable! 

 

This channel is run by Adam and Sherri Legg, two of the most wholesome humans I have ever watched. Their content might be better for you if you enjoy a more personal balance over just straight Disney content. I love, especially how they create content for adults who do not have or want kids. I think it is a different perspective and one most adults shy away from. Yes, Disney is a family-brand, but it is also made for adults! I love especially their Disney Cruise series for that reason.

The Tim Tracker channels feature Tim and Jenn Tracker and their newborn Jackson. They are one of the more popular Orlando and Disney vlogger channels out there. They have had some controversies from their past videos but have acknowledged it. I appreciate that now they highlight and give viewers a chance to learn about charities at the end of their videos. I believe this channel is what started my slight fascination with Disney vloggers, but it still is a great channel. If you are a fan of Universal Studios and other theme parks in the Orlando area. I would highly recommend watching and subscribing to this channel. 
Well, there you have it, folks. An inside look into what my YouTube watch history looks like. All jokes aside, it is refreshing to see positive people promoting Disney and Youtube. With COVID-19, it does worry me a bit about them always being at the parks, but I feel they handle it and always give discretion. If you are planning a Disney trip, COVID-19 or normally. All of these channels can give you a real perspective on what a Disney vacation and lifestyle is like.