3 Internship Programs You NEED to Know About as a WOC
It's officially February, and I am anxiously waiting to hear back from internships I applied to in fall 2020. I check my email at least 25 times a day. Cranking out the applications and customized cover letters was tough, but I think the waiting process may be the hardest part. I've secured two internships over the past two summers thanks to amazing programs designed for students of color. So in honor of a third internship *fingers crossed* I want to share 3 internship programs that you need to know about! 
1. Emerging Leaders Portland (ELI)
Here's a program for all the undergrads in my hometown! I found Emerging Leaders Portland (ELI) through their social media presence @emergingleaderspdx. ELI is a non-profit dedicated to helping students of color break into the industry through a paid summer internship in Portland, Oregon. I had zero experience in the advertising field, and I didn't think I could score an internship. That imposter syndrome kicked in. But a part of me wanted to give ELI a shot. I saw my reflection in the past intern cohorts showcased on social media. 
ELI is a three-step process. I applied and made it through the initial screening, which consisted of submitting your resume, transcript, short statements, and survey. Step two is a mock-interview with the ELI team. And the final stage consists of an interview with ELI's company partners. I was fortunate to make it to the final round, and I scored my first internship with a non-profit in summer 2019. I reapplied in 2020 and scored a second internship with an award-winning advertising agency! There are programs like ELI all over the country, so check out your college and career center and see how you can get involved today. Applications for ELI open every year around November, so mark your calendar if you're a college student in Portland!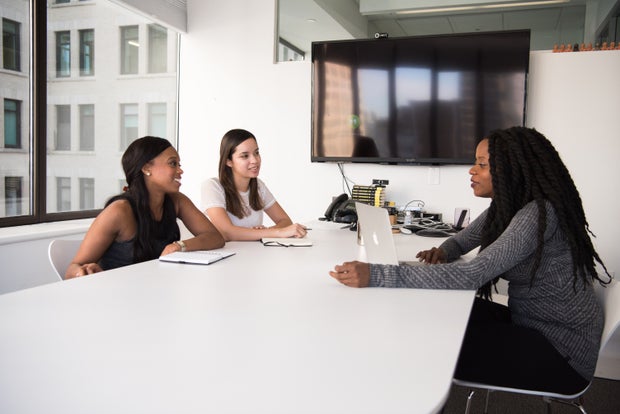 Phoot by Christina from wocintechchat.com from Unsplash
2. Management Leadership for Tomorrow (MLT)
For all the sophomores in the house! Management Leadership for Tomorrow (MLT) is a program designed for students of color who want to explore their interests and enter the business and tech industry. MLT is an 18-month fellowship that will provide you with individualized development coaching and exposure to over 60 business partners such as Google, Nike, and Chick-fil-a. The application process includes similar items as noted before, such as a resume, transcript, recommendations, surveys, and a video during step two. MLT will help you land an internship during your junior year of college with the goal for the company to extend a full-time offer upon graduation. I've met a handful of individuals who now work at their dream company because of MLT. Applications open every August, so don't miss out on this incredible opportunity if you are currently a freshman.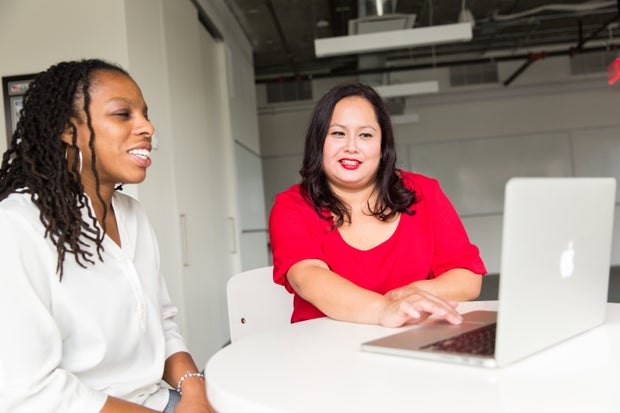 Photo by Christina Morillo from Pexels
3. Multicultural Advertising Internship Program (MAIP)
For all the upperclassmen (juniors and seniors.) A program designed for all the creatives! From copywriting to social strategy and even human resources. I heard about the Multicultural Advertising Internship Program (MAIP) through my university's journalism department. MAIP is a program similar to ELI, but for advertising majors. This program is open to all juniors and seniors across the country! MAIP's application consisted of four short writing prompts a transcript, a resume, letters of recommendation, and a get-to-know-you video. Additionally, you could provide your portfolio and LinkedIn information. The second round consisted of an interview with someone from the MAIP team. They evaluate your application and put you in front of their agency partners. MAIP Draft is coming up, and everyone is anxious to see if they will receive an offer. Check out to see where 2021 Maipers are placed @4asmaip on Instagram. The application opens around September, so keep MAIP in mind for fall 2021!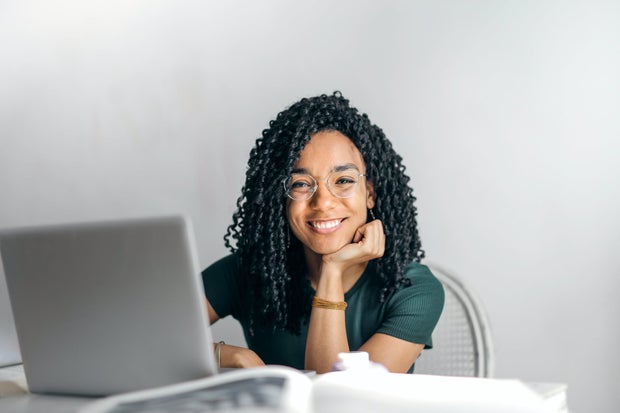 Photo by Andrea Piacquadio from Pexels
As a woman of color, I never imagined myself having two internships during the first part of my undergraduate career, but thanks to programs like ELI, MAIP, and MLT, I am crushing my goals. Lean into the programs offered in your city, and take risks by applying to big internship application pools. If you are not eligible to apply to these programs yet, I suggest you make a spreadsheet and take notes so you can come back to them. Or give these pages a follow on Instagram so you won't miss any news!