Underwhelmed by Ohio University's Hudson Health Center
At student orientation, incoming freshmen learn that there is a health center on campus called Hudson Health Center for if they get sick and need to see a doctor. You hear rumors that Hudson is not the best, but is the only main option available for students living on campus. Being hopeful and knowing that I rarely get sick to the point of seeing a doctor, I figured I would never have to go to the health center.
As illness swept the campus of Ohio University, I, unfortunately, got very sick. Unlike many, I faced cold complications and it continued to get worse as the weeks went on. My final straw was waking up with my eyes crusted shut and I knew I had to go to Hudson for the first time to get prescribed medication to start to feel better.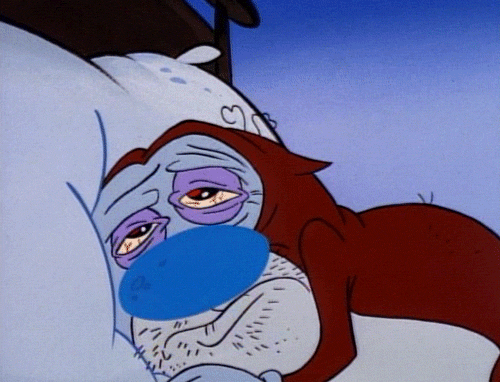 (Photo courtesy of Giphy)
I woke up early due to my terrible cold symptoms, so I went to Hudson promptly at 8 a.m. when they opened. I was third in line and after filling out some paperwork due to it being my first ever visit, I waited for 30 minutes before being taken to a closet-like room (Harry Potter lived in a bigger closet than this room) with two nurses in there for my vitals to be taken. I was sent back to the waiting room to sit for another 30 minutes and told that more doctors were going to be coming in soon. This seemed strange to have a clinic open at a certain time only to have doctors not even be there ready to see patients.
    Eventually, another nurse called my name and took me to a room where the air conditioning was not on (it was 88 degrees already by this point of the day). As I sat in a puddle of my own sweat, I examined the room and noticed strange stains on the floor that I still cannot identify what it possibly could have ever been.
(Photo Courtesy of the author)
Sitting for 15 more minutes, a doctor finally came in commented on the heat in the room and turned the air conditioning on (thankfully). I told him what my symptoms were and how I felt in which he responded with something along the lines of, "Your body is falling apart". After he told me what was wrong, which I could have guessed, he prescribed medicine for my sinus infection and double pink eye. I left the room and, strangely, did not have to sign out and could just leave. I then went to The Drugstore within Hudson to pick up my prescriptions. After the weirdest two hours of my life spent at Hudson, I plan on not trying to go back for a very long time.
    Freshmen and Biological Sciences major, Ailish Stein, went to Hudson for the first time the first week of the semester and had a poor experience much like myself. Stein spent two hours there as well and said, "They tested me for strep even though I didn't have any symptoms of strep, then they tested me for mono which I was not happy about, and then they came back and told me they didn't know what I had but they were sure to send me home with an antibiotic, a high strength advil and then they wanted to give me a decongestant for a cough I didn't have which I did not fill the prescription for".
(Photo courtesy of Giphy)
While I understand that many students are sick and that it will take time to sit in the waiting room, there is no explanation for the outlandish experience that students face when they have to go to Hudson for medical attention. As a student, I wish that Hudson would change how they are run to be efficient and get students the help they need.