Kalli Kostival is a down to earth, hardworking lady. She has decided to pave the way and make her own path, pursuing her passion and business: MoonBean Designs. It has only been a year since she started creating jewelry and a few months since she started making candles, but they are amazing! Everything she makes is super cute and Kalli puts in so much dedication and time into her business. She is truly an inspiring young woman who is going to move mountains!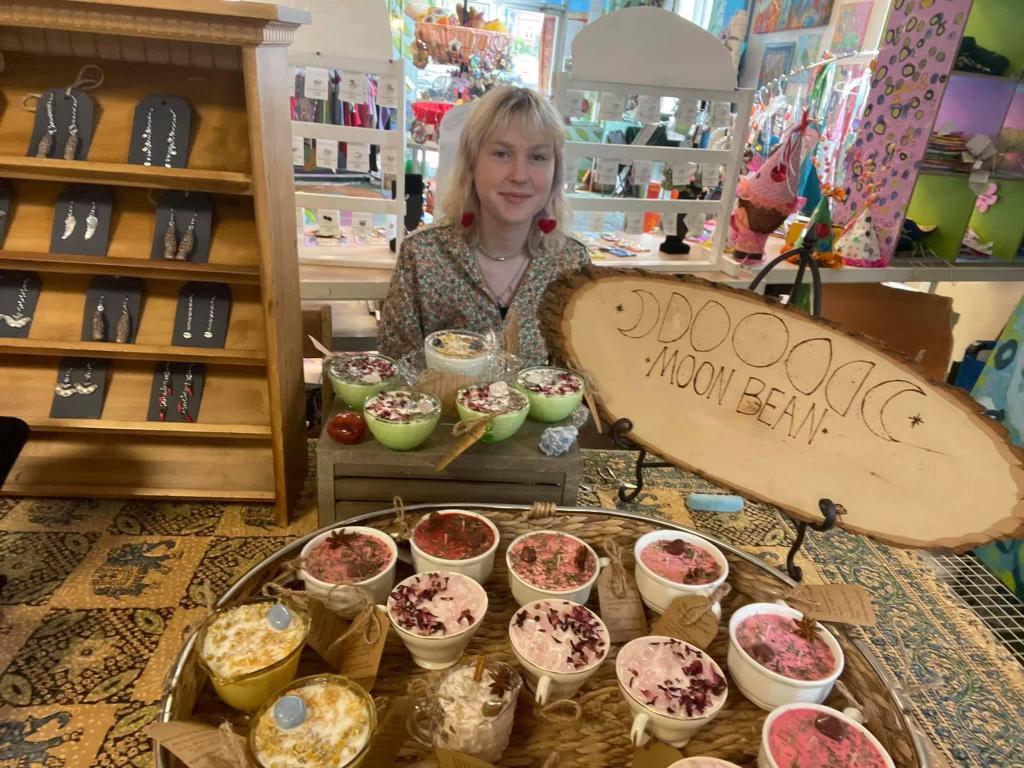 Q: What is your name, pronouns, and age?
A: "Kalli Kostival, I am 17 years old, she/her/hers"
Q: How long have you lived in Athens?
A: "My whole life"
Q: What is the name of your business? How long has it been open? What do you sell?
A: "MoonBean Designs. It's only been seven or eight months since I got my LLC (trademark) for Moonbean, but I have been making jewelry for about a year and a half."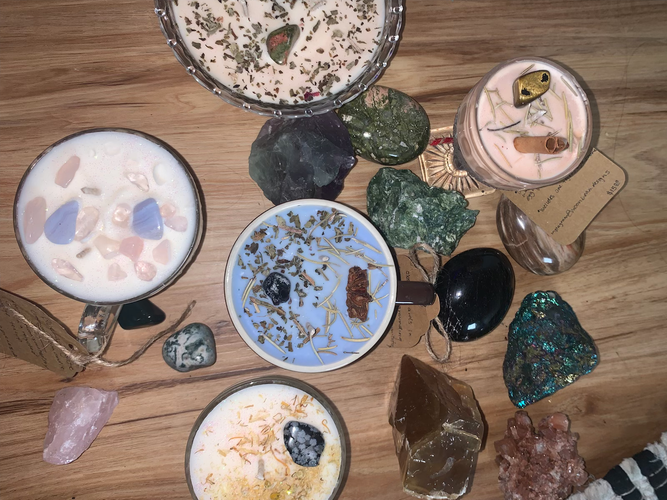 Q: How did you get into jewelry making/candle making?
A: "I got into jewelry because I used to work at White's Mills. My uncle owns it and I have worked there for two years, they feature a lot of vendors. There's tons of people who make jewelry and the first owner, Meg, inspired me to get into making jewelry."
Q: How does sustainability come into play with your products?
A: "The biggest way is with my candles. I use all recycled and thrifted containers, like teacups. I also try and use soy wax, paraben wax has a lot of petroleum products which is not good for you or your animals. I also shop locally, I go to Cool Digs for crystals, get my herbs from Kindred Market, and my Beads from Beads N' Things."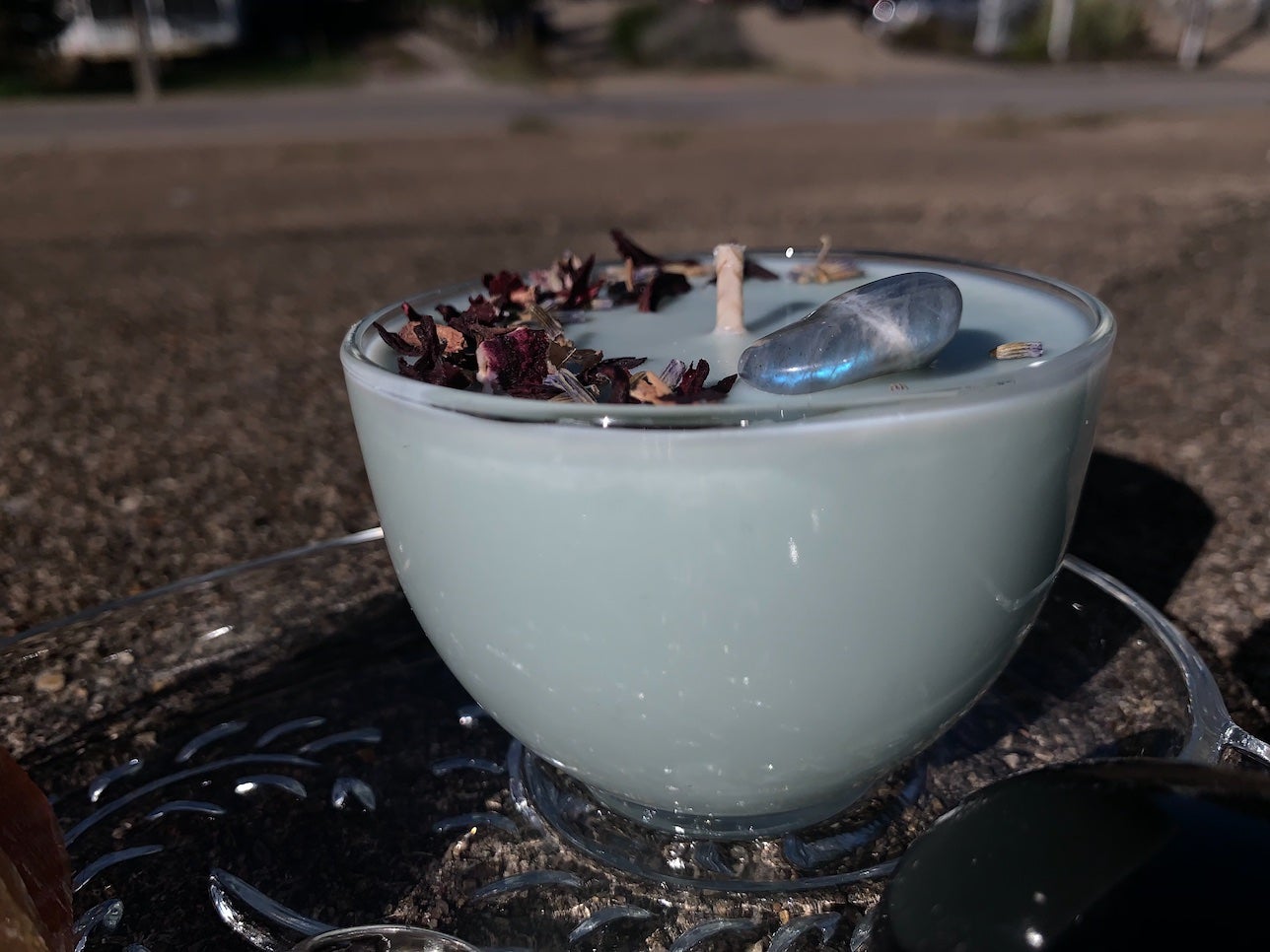 Q: What is your creative process?
A: "I get a lot of my beads at beads n' things. I kind of have a rough idea of a color pattern or design. Like sometimes I want a chunky earring. I get inspired by the different beads there too. I also love just sitting there and beading for hours on end."
Q: What inspires you to make your products?
A: "I don't see stuff out there that is my style a lot of the time. There is a lot of stuff out there jewelry wise, but I like putting my own personal touch in things. I am also oddly specific on what I want my jewelry to look like."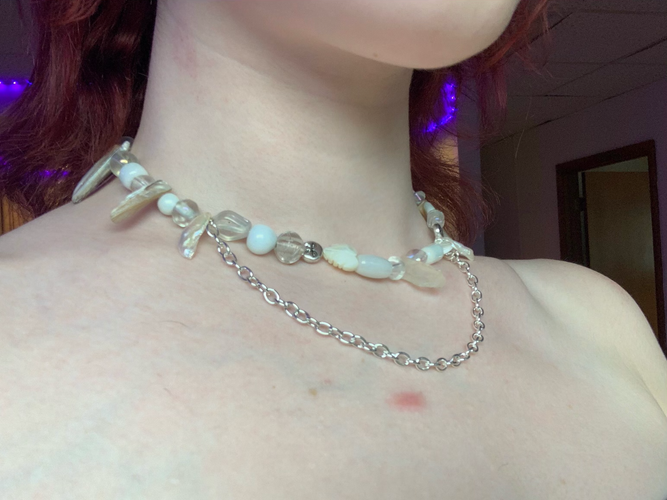 Q: What do you hope your products give to the buyer?
A: "A lot of people who work with crystals and candles aren't really open about it. A lot of the time, you don't really see it (crystals) out and about. I love connecting with people about it, they will say 'oh my gosh, I'm into that too.' It's so exciting."
Q: What would you say your biggest success is so far?
A: "I would say my biggest success is my business. Just finding my thing, figuring out what I want to keep doing for a career and the foreseeable future. I am so glad that I figured out what I wanted to do in life. Through doing this, I have met so many people through vending and the art community is so supportive. I am so happy to be involved."
Kalli Kostival is a total girlBoss.
Q: What is the message of your brand?
A: That you could be anybody of any age, any background and start a small business. I have actually gotten quite a few people to start their own businesses, a lot of people come up to me and say, 'hey, you're my age and you're pretty successful, how can I do this?'"
Q: Do you have any advice for someone wanting to start their own business?
A: "Oh man, I have a lot of advice. My biggest advice is to reach out to your community. Go to local pop-up shows and talk to local artists. It took me so long to figure out stuff to do on my own, but once I was able to figure it out, I was able to help people. We are here for each other."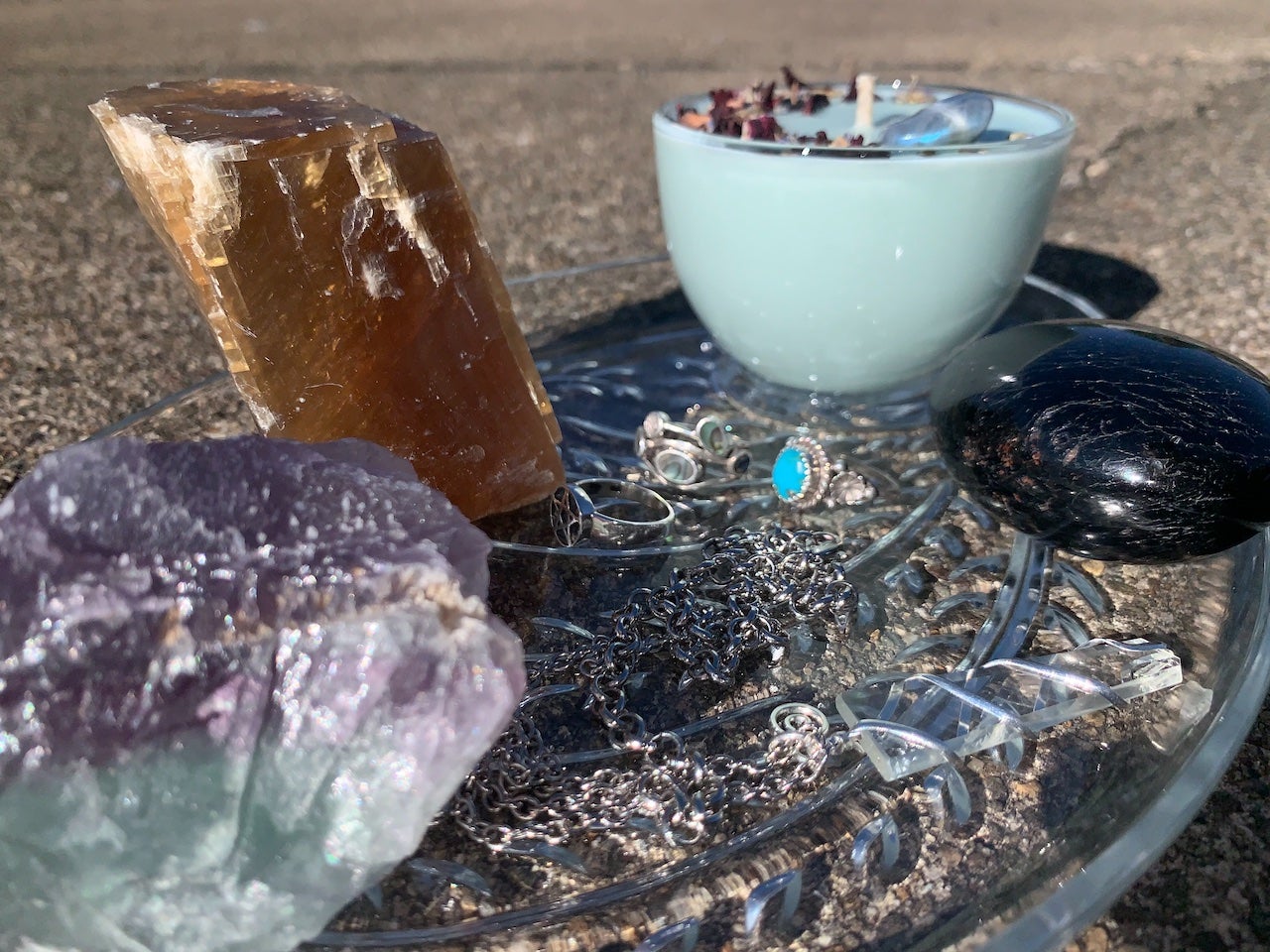 Q: What is your favorite crystal?
A: "Oh gosh, that's a hard one. I have a soft spot for Angelite, I don't know why. It was one of the first crystals that I started making my candles out of. It is also probably one of the crystals that has helped me the most."
Q: Where can we find your products?
A: "White's Mill, Kindred Market, Chosen Pathways, Hazel Reese Vintage Market. My Instagram is Moonbean.designs"
Q: Do you have any upcoming shows or products for us to look forward to?
A: "I have a show at Hocking College on October second. I am working on making wax melts and Halloween themed candles. I have also been experimenting with fall scents."
https://www.instagram.com/moonbean.designs/