How to Pack for Winter Break
To add to the stress of finals week, the stress of packing to leave campus for a month sits on the shoulders of just about every student. Even those who choose to stay on campus for break must pack their belongs to stay in another dorm. It is hard to think about packing when finals are suppose to be the top priorit, and you likely do not want to overpack. Here are just a few tips to help make packing seem like a breeze:  
Bring basics Coming home for a month does not mean that an individual outfit must be packed for every single day. Think about clothes that can be paired with multiple clothing items or layered. Also, remember that it is easier to wash clothes at home so they can be worn more than once. 
Be versatile  Just because there are 20 pairs of leggings in your dorm closet, that does not mean that all 20 pairs have to come home with you. Plan it out and pick a few pairs. This rule applies to everything. There is no need for multiple pairs of tennis shoes, flats or boots. It is one month home, not having your entire wardrobe will be fine.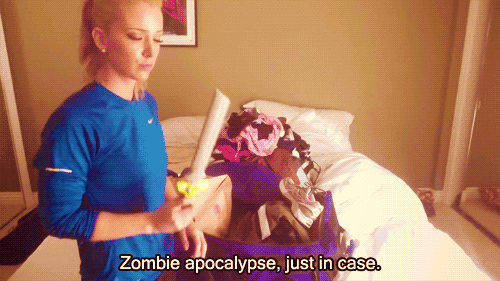 Look at the weather If your hometown is generally freezing this time of the year make sure to pack coats, hats, gloves, scarves and all the necessities to survive the winter. If it is warm, pack accordingly with shorts or short sleeve shirts.
Bring dirty laundry Chances are laundry will not be done during finals week. Bring the dirty laundry home and wash it there. This will also provide extra clothes that are not necessarily packed so think about what has been worn when considering other clothes to pack.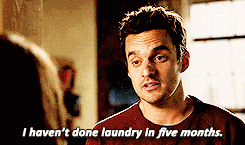 Remember what is already at home Left behind, but not forgotten. Or maybe you did forget about the clothes you left at home. If that is the case, ask someone at home to send a picture of what is already at home. If you have a green shirt at home, it does not make much sense to pack a green shirt at bring it home. 
Pack more than just clothes Do not forget that there is more to packing than just clothes and shoes. Remember your undergarments (nobody really thinks about packing socks and underwear), electronics, chargers, makeup, jewelry, plants, pets and anything that might be needed at home.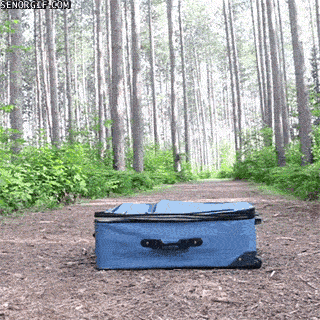 Hopefully these tips provide a bit of stress relief when it comes to packing for winter break. Good luck on finals and have a happy holiday!
(All photos courtesy of Giphy)