How To Be Vegetarian This Thanksgiving
When it comes to holidays, a lot of the celebration is centered around food. Especially during Thanksgiving, enjoying a family recipe of turkey with your loved ones is the prime attraction. In addition to that, there are several other mouthwatering dishes- cherry pie, mashed potatoes and a ton of pumpkin goodness. So, if you're trying to diet this is certainly the toughest time of the year for you. It might be difficult to avoid carbohydrates, sugar or gluten if that's the ingredient you're staying away from. But an easy way to make healthier choices this Thanksgiving is to avoid meat. How can you do that when the main attraction is a giant turkey? Here are a few alternative meatless dishes you can make for your family's Thanksgiving dinner.
Start with a vegetarian soup:
Soups are an easy option for when you want to eat something comforting and filling but don't want to spend too much time on it. Try one of these vegetarian soups to begin your meal on a light note. If you're obsessed with fall, this Honeycrisp Apple with Parsnip Soup is perfect for you.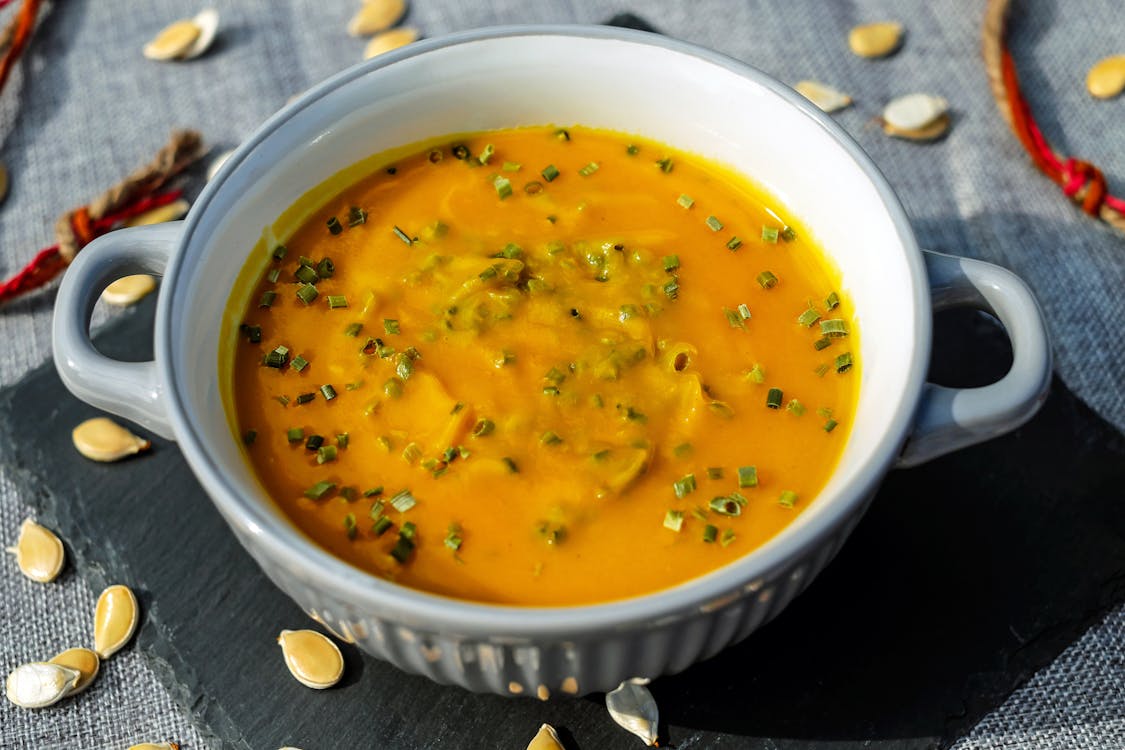 Don't forget the salad:
Take advantage of all the vegetables that are in season this winter, especially pumpkins and squashes- they're affordable and available in plenty. This recipe of Delicata Squash Salad is filled with roasted potatoes and topped with fresh pomegranates. It's the perfect combination of savory and fruity. Crumble some feta cheese on top and you're good to go.
A potato side dish is a must:
Turkeys might be the star of Thanksgiving but really, it's the mashed potatoes that everyone wants. While they're already vegetarian and you can easily go for a bowl of those, you can also try making them a little healthier. Follow the same mashed potato recipe that your family has but use sweet potatoes instead. It would still have that creamy goodness, just a little sweeter.
The main dish is...pumpkins!
While fall is the best time to try some pumpkin treats (I spotted a pumpkin ramen at a local food stall) it's also a great choice for the main dish. If you want to avoid turkey, try this Stuffed Pumpkin recipe instead. It comes packed with delicious vegetable stew inside a juicy pumpkin. Now that'll be fun to carve.
Now for dessert:
If you have to cook all of these dishes in a kitchen that you share with your family, most of the appliances and counter space will be occupied. So, to save time, try this no-bake pumpkin cheesecake. It's fluffy, light and vegan. The best part? It doesn't require too much effort. After a day of cooking, this chill recipe is just what you need.