How To Avoid Your Responsibilities
*This article was written with parody in mind and only for entertainment value*
With finals week coming up, we are all pretty stressed with multiple upcoming exams and papers due. With all this built up stress, it seems like the perfect time to procrastinate and avoid all of your responsibilities. Here are some awesome ways to avoid your school work this finals week.
Prioritize socialization
You'll want to make sure that you hang out with your friends as much as possible before break comes!
Binge watch Netflix, Hulu, HBO, Youtube, etc.
We both know you have at least one show or movie in your watch later list. The time is now to watch the entire season, series, or movie in one day.
Sleep
You won't feel bad about avoiding work if you're sleeping.
Make a playlist
Every student NEEDS a good playlist before they can actually start working, right?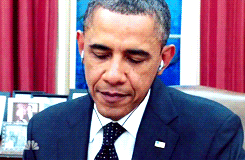 Clean out your inbox with over 1,000 emails
This should have been cleaned out years ago, but now seems like the right time to do it.
Doodle
Time to bring back those classic doodles from your younger years. Do you remember making the weird S shape drawing?
Practice your signature
You'll have to have a perfected signature when you're famous, which is clearly just as important as your finals and papers that are due.
Learn a new hobby
Learning a new hobby like origami or needle felting will be super easy and take just a small portion of your time.
Plan out your Halloween costume...for next year…
It's fine, I promise. You'll get to your work later after you plan out your entire costume.
Deck out your laptop wallpaper
'Tis the season for a new laptop wallpaper. While you're at it, you might as well completely redo all of your electronics and deck out your social media profiles with new photos.
Free wallpapers: Desktop and Cellphone
Have a photo shoot
If you're going to update your social media profiles (see above), then you'll definitely have to have a photo shoot to get the most recent photo for your profile.
Online shop
You never know what you'll need until you find it scrolling through Amazon.
Learn how to make latte art
Scroll through Pinterest
Pinterest is a great way to find crafts and recipes to take up your time instead of studying.
Go to the gym
This is the right time to work on those abs you've always wanted. You have all the time in the day to go to the gym and work out when you're avoiding your school work.
Check social media
Make sure to check all of your social media when avoiding studying. Yes, this even includes Facebook. It's about time you update your profile for your family to see. Maybe even create a LinkedIn while you're at it.
Do your laundry
You'll need clean clothes to wear during finals week so you might as well take the time to actually do your laundry. Maybe even clean your sheets and towels.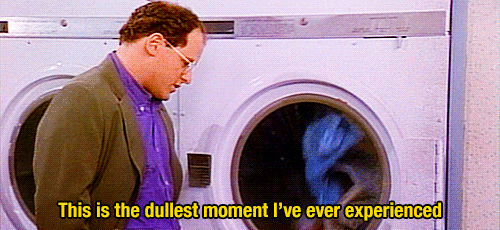 Redecorate your room
Has your room been the same all semester? Take this time of procrastination to completely redecorate your room and rearrange all of your furniture!
Do/give a makeover
You'll need a brand new look to go home with after finals. Now is the time to experiment with a new look and give yourself a makeover. Don't want to give yourself a new look? Give a friend a makeover instead!
Plan out all the tattoos you'll ever want
When the opportunity comes, you'll want to know every single tattoo you'll ever want. Avoiding school gives the perfect amount of time to research and find every tattoo idea you need.
Happy studying and get to work! ;)