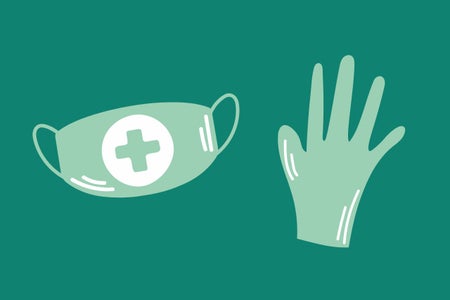 Reading in Isolation: 3 Essays on How COVID-19 is Affecting Black Communities
Now that those of us who have the privilege of social distancing and staying home have a lot more time on our hands, I've been reading a lot more. There's a lot of great writing out there right now on how this virus is affecting everyone, but in particular, the communities hit hardest. Here are just three essays to read on the on-going pandemic and it's specific effect on Black communities accross the country. 
In this essay, Kendi dissects the way people blame Black communities for dying, having pre-existing conditions, and more. This dangerous and racist rhetoric bleeds into not just public perception but even worse, into doctor offices and affects what kind of care people get to receive. Interwoven with some personal story, Kendi's essay explains how these racist myths get started and why they need to end. 
Keeanga-Yamahtta Taylor re-visits the African American aphorism, "'When white America catches a cold, black America gets pneumonia' has a new, morbid twist: when white America catches the novel coronavirus, black Americans die." Taylor explores how not only are Black communities dying at a faster rate, but are expected by mayors, presidents, and local leaders to - in the words of Chicago mayor Lori Lightfoot - "help themselves." 
The pandemic has definitely intensified the inequity, but it's always been there. Calma explores the ways American systems have always been this way, set up to fail the very communities they're letting die right now. Some states are not breaking their cases down by race, making it harder to track destructive and deadly inequities. Meanwhile communities are losing people at faster and faster rates.