Taking A Guilt Free Day Off
Sometimes I feel bad for taking time off from doing work/homework, even on the weekends or days off. The ever-present pressure to complete the next assignment or get a head start is always on my mind. This is part of the reason why I can't take naps or extended days of break without feeling guilty. There are times where I have to force myself to think of something other than homework so I can relax and distract my mind by doing something new/interesting. With our three-day weekend last week, I decided to take a guilt-free day off from all homework. 
The day before I decided to take a day off I finished all my homework; surprisingly, I didn't have as much as usual, so that was helpful. The next morning I woke up without an alarm, which feels so nice after waking up to one for a while. I decided that because I was taking the day off that I could spend as long in bed as I wanted to, so I did. Once I finally decided to get up, I made myself a big breakfast.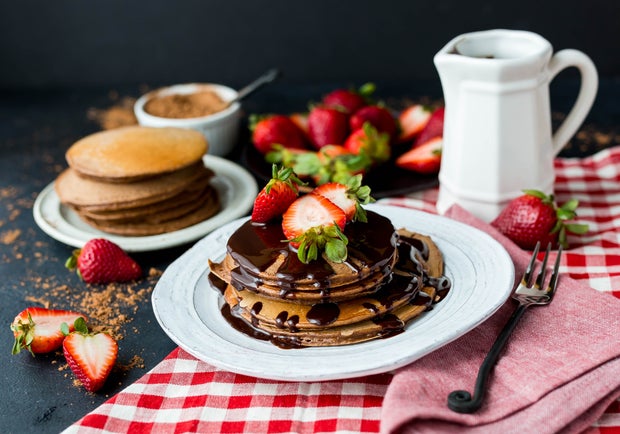 Photo by Whitney Wright from Unsplash
I love breakfast food and having an early class or a lot of things to do limits how much time I get to spend making my meals. I ended up making french toast (one of my favorite breakfast foods) with cut-up fresh fruit. Let me just say, it was divine. I wasn't sure what I was going to do for the rest of the day, but I kind of liked that because during the week I have so many assignments that I need to get done before the day's over. 
I chose to start something new on Netflix, and while browsing through the many options I started to feel a little guilty. I kept thinking that I needed to do my homework or that I was forgetting to do something and that I need to start applying for summer internships. However, instead of doing that, I physically wrote a note to myself of all the things that I felt like I needed to do and realized that they didn't need to get done right away. I felt a lot better after writing everything down. After that, I continued on my search for the next TV show to watch.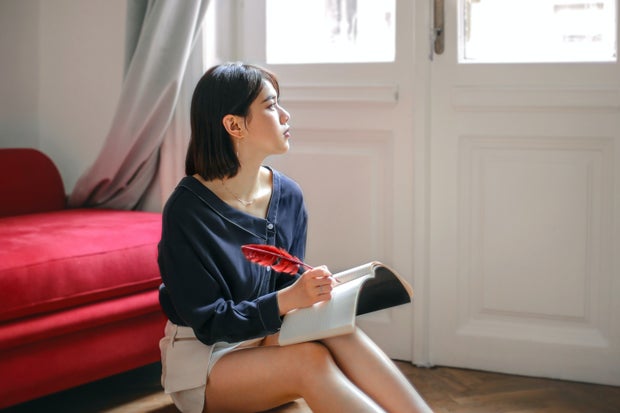 Photo by Andrea Piacquadio from Pexels
My day off ended with me watching Netflix all day. Honestly, it felt good to not have to focus on anything other than a simple plot of a show. Before bed, I decided to do some self-care things like a face mask and painting my nails. These are small things that I don't make time for during the school week, so it was nice to take the time for myself. I can tell that this day off helped me a lot, because the next day I felt refreshed and not overly tired or anxious about school. 
I hope you take it easy and take time for yourself this semester! 
If you would like to write for Her Campus Mount Holyoke, or if you have any questions or comments for us, please email [email protected].