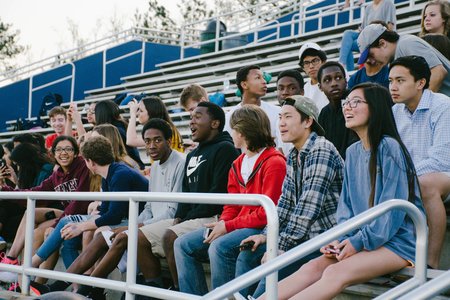 Why Spring Semester is Better than Fall Semester
I have talked to a lot of other students, and they all seem to agree that spring semester is better than fall. Here are some reasons why I prefer the spring semester.
When you come back to school after the new year, you are already in the mindset to create new habits, be more productive and perhaps try something new. The combination of the new year and the new semester makes it ideal to be more open to new clubs, organizations or opportunities. It's the perfect time to put yourself out there and get involved.

By spring semester, you are familiar with your classes, your school, and the college lifestyle. so it's much easier to adjust to the new semester. If you are a freshman, you know how overwhelming the first week of fall semester can be. You've experienced walking around aimlessly through campus with the "Maps" app open on your phone trying to find your next class. By the time spring semester comes, you know your campus like the back of your hand. You're comfortable in your dorm, you've joined clubs, and maybe you have a job. The point is — you know how to manage your time.

Spring break is every college student's favorite break. People begin planning their spring break months in advance and it's something everyone looks forward to. Having a long break in the middle of the school semester is much needed as the workload tends to increase in the spring semester. Whether you spend your spring break at the beach with friends or at home with your family— getting time off from school allows you to de-stress and have fun.

MSU's campus is completely transformed during the winter. The snow covering the trees and buildings makes our campus look all the more beautiful. I admit — it's a pain to walk to class in the cold and snow, but I enjoy the picturesque walk. Also, the possibility of snow days gives more opportunities for long weekends.
One thing that I've already noticed is how fast time seems to go by in college. It's shocking that I am almost done with my first year. I also like that every semester is new — new classes, new schedules, and new routines. Spring semester gives the same back-to-school vibe with less stress. I have gained a sense of confidence that I lacked my first semester now that I have become comfortable on campus. To me, spring semester feels like a fresh start as I have learned how to be more active and productive, and it seems like I am not the only one who feels this way.