"Everything hurts!" "They're going to kill me, they're going to kill me man!" "I can't breathe!" screamed George Floyd as officer Derek Chauvin kneeled on his neck, ignoring his pleas for help. When the EMTs arrived, he was already gone. George had just become another victim of police brutality. When the video surfaced on the internet, it caused a stir. Thousands took on the streets to protest. Enough is enough. If you want to help this cause and don't know where to start, I've listed some things that you can do to help support this movement below. 
Understand the BLM movement
First and foremost, you need to educate yourself and understand why this is happening. One great resource to look at is the Anti-Racism Project. Their mission is to educate people about how institutionalized and internalized racism as well as white privilege feeds oppression. It's a great place to start. Another great resource is Why is this happening? which is an introduction to police brutality. It discuses lynching, implicit bias, white silence, and more. Next, watch this. This video explains privilege in the simplest way possible and it's something a lot of people don't understand. Having privilege doesn't mean your life hasn't been hard or that you haven't struggled to be where you are at now. It just means that the color of your skin will never bring you an extra amount of problems. Here's a google doc with more resources where you can learn more about this cause. 
Protest
People have taken to the streets to protest. If you plan on participating, please be safe. Here's a protest info card with protest support with phone numbers to call if you get arrested, tips on how to help, tips on how to prepare for a protest, information about your rights as a citizen, social media safety, and educational resources. More tips: 
For those protesting, please be careful and safe. Also please be aware of undercover cops.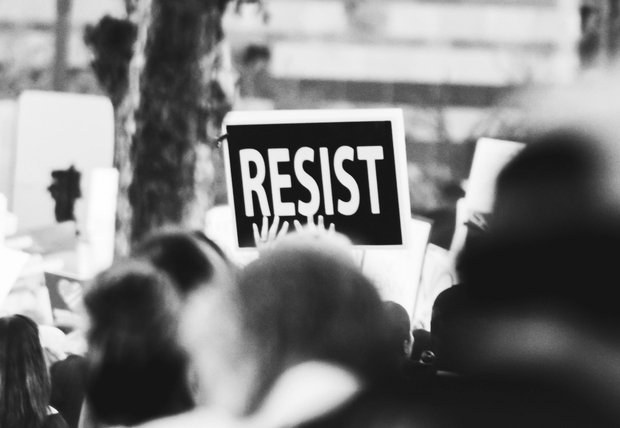 Photo by Sides Imagery from Pexels Donate
If you're like me and your parents won't let you go to the protests because they're scared something might happen to you, there are other ways to help. There are many funds you can help support:
Signs the petitions and share
If you are short on money and can't donate, there are still things you can do. There are many petitions out there you can sign and share:
Call, Text, and Email
If you personally don't like to share your political opinion online, you can still help.
You can email, text, and call all these people and no one would ever know. It literally doesn't take more than 2 minutes, which I'm sure you can spare.
Markus Spiske / Pexels Vote
Lastly, make sure to vote. As an immigrant in this country that can't register to vote, I beg you. Please, please vote. It DOES count. Former President Barack Obama wrote some thoughts and shared them through Medium. He said "And yes, we should be fighting to make sure that we have a president, a Congress, a U.S. Justice Department, and a federal judiciary that actually recognizes the ongoing, corrosive role that racism plays in our society and wants to do something about it. The elected officials who matter most in reforming police departments and the criminal justice system work at the state and local levels. It's mayors and county executives that appoint most police chiefs and negotiate collective bargaining agreements with police unions. It's district attorneys and state attorneys that decide whether or not to investigate and ultimately charge those involved in police misconduct. Those are all elected positions." To read more, click here. So next elections, whether they're for the mayor in your city or state, make sure to vote. Change starts with electing those who acknowledge that we have a problem.
Everything that's going on truly breaks my heart and infuriates me, but I'm not surprised. If you're surprised, you have not been paying attention. Educate yourself, donate, sign, share, speak up, support, and protest. As a white person, I understand that I will never understand what you go through, but I stand with you. I'm here to listen to you and stand by your side. For my fellow white people, fight your biases and acknowledge your privilege. Use it to help this movement. Stand with them but listen and let them speak. This cycle of police brutality needs to end and we have the power of doing that. I hope everyone stays safe and healthy.