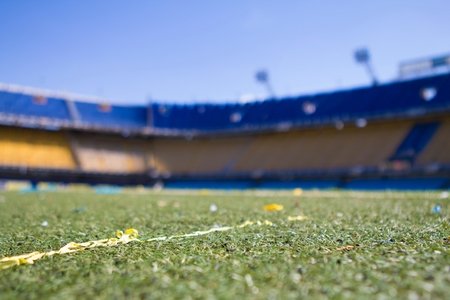 What's Going On with the NCAA?
The coronavirus has impacted every aspect of our lives, including sports and sports leagues. On March 11th, the NBA canceled its season after finding out that one of the players in the Utah Jazz, Rudy Gobert, tested positive for the virus. The NCAA followed shortly after, and on March 12th, they released a statement announcing that they were canceling all winter and spring sports, as well as March Madness and all other tournaments, for the safety of their student-athletes.
What the cancelation of tournaments meant for the NCAA
One of the biggest sources of income for the NCAA is ticket sales and TV rights from March Madness and national championships. Since this year it was all canceled, this can only mean one thing: no revenue, leading to budgeting and pay cuts. According to ESPN, the NCAA slashed distribution to D1 schools by $375 million. The NCAA board of directors came to an agreement to only distribute $225 million among DI schools, which is less than half of what they had intended to give. As for budgeting, according to ESPN, the NCAA said $50 million will come from its reserves and that it also has a $270 million event cancellation insurance policy, which will be used to pay off a line of credit to cover the remaining distribution within 12 months. The NCAA, as well as smaller institutions, are about to face some rough times ahead. A lot of them are depending on this upcoming football season, which is also at risk of getting canceled (more on this below).
Extra Year of Eligibility
According to ESPN, on March 20, the NCAA granted eligibility of all spring-sport student-athletes and will allow schools to expand their rosters beyond current scholarship limits to account for incoming recruits and seniors who were expected to leave. Spring sports include baseball, softball, track and field, lacrosse, tennis, golf, volleyball, and water polo. This eligibility doesn't include winter sports whose seasons were cut short due to the coronavirus. I think it's a little unfair to those in winter sports since March Madness, Frozen Four, and all their tournaments were canceled. March Madness is the one opportunity basketball players have to show what they're really made off, and it helps shine the light on lesser-known athletes. Examples of these are current NBA All-Stars such as Stephen Curry, Russel Westbrook, and Dwade Wade. I'm also saddened that seniors such as Cassius Winston (MSU), Myles Powell (Seton Hall), and Sabrina Ionescu (Oregon), who had a real shot at winning a title for their university, will not have the satisfaction of doing so. March Madness is also known for having Cinderella Stories and teams who were not expected to qualify at the beginning of the season, yet somehow make it into the tournament. This year it was Dayton and San Diego State. No one expected them to make it but they ended up being ranked #4 and #5, and I feel bad for all of those players who worked extremely hard to qualify, because who knows when that will happen again. However, I'm still happy spring athletes whose WHOLE season got canceled, get another chance at winning a title. I guess you win some, you lose some.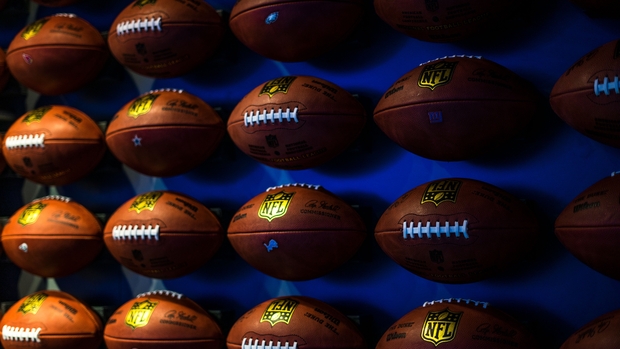 What about college football? 
Kickoff is set to start Saturday, August 29th. While that is five months away, we don't really know how this virus is going to be by then. According to CBS Sports, CFB stakeholders have planned out 3 possible dates and models for the return of college football:   
Model one: June 1st This would be the best-case scenario. Players and coaches would be able to go through training camps, extended practices, and OTAs that would make up for the lost time in the spring. According to Oklahoma's coach, Lincoln Riley, they'll have a better picture of what the rest of the season is going to look like by that date.
Model two: July 1st This would be the second best-case scenario; however, it would have pretty bad consequences. It would cancel all high school camps, and it could have an impact on recruiting as well. Notre Dame's coach Brian Kelly, showed a lot of concern in an interview with ESPN, saying "If you can't start training your football team by July 1, you're going to need at least four weeks."Notre Dame is supposed to face Navy in Ireland on August 29th. 
Model three: August 1st Not the worst-case scenario but probably the one with the worst impacts. Starting football practice during this time would mean no additional practices, just fall camp and 20-25 days to get ready for the season. On top of that, there would be lots of changes to the schedule.  The worst-case scenario would be returning on October 1st, which would cause massive changes to the season. As of right now, there's a lot of uncertainty as to whether or not we will have football in the fall. The NCAA is definitely interested in having one since it would help them with the budget situation, but "all stakeholders recognize the most important aspect: the well-being of athletes" (Dodd, 2020). All we can do right now is hope for the best.
I hope this helped you understand what is happening in college sports right now. Please, stay at home, and I hope everyone is being safe and everyone is healthy.