Name: Kiara Stevenson
Major: Human Biology
Minor: Health Promotion
Hometown: Spring Lake, MI
What are your favorite and least favorite things about MSU?
My favorite things about MSU would be the experience, like getting to meet new people. I also like learning, so learning new things. Also it's a space where I get to try new things and grow as a person. I like all the trees on campus and the old architecture on the north campus. I like that there are a lot of opportunities to get involved and travel. I don't like that it's not very diverse. Even when it comes to professors, there is not a lot of diversity.
What is your phone wallpaper?
My lock screen is a picture of me, my grandma, and my mom because they are two of the most important people in my life. They taught me everything I know as far as how to be a woman, and more specifically a black woman of class and poise and in my faith. My home screen is a painting of flowers with the phrase "but first pray" to remind me to bring my problems to God before anyone else.
Would you rather travel back in time to meet your ancestors or travel to the future to meet your descendants?
I would rather travel back in time to meet my ancestors. I feel like I could learn a lot from their experiences, like what they went through. I think it would be cool to know exactly where I came from. I could use their information to help me in the future, so I'd rather gain knowledge from the past to help excel my future.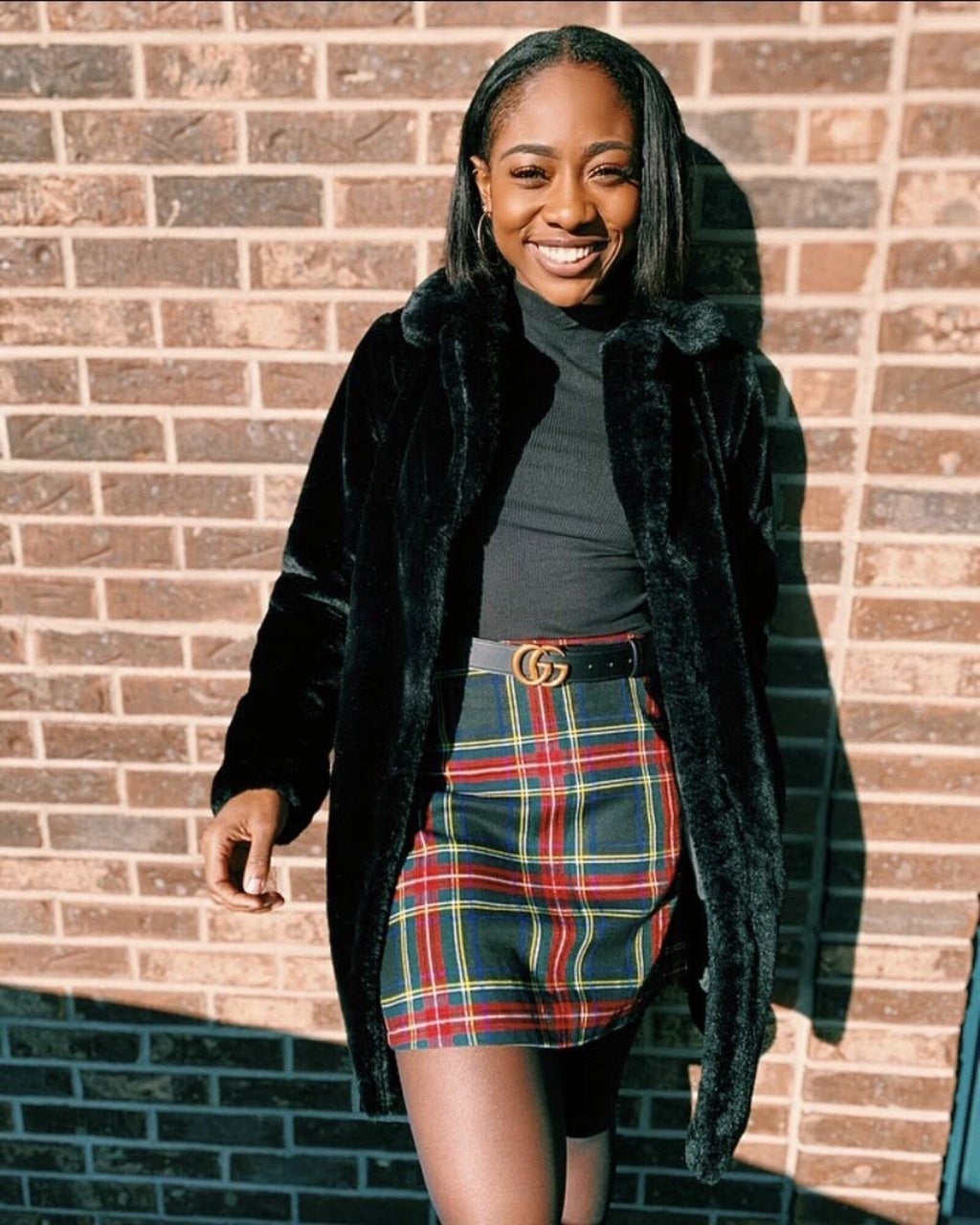 What topic could you give a 20-minute presentation on right now with no preparation?
The Grace of God and my faith.
What is your favorite way to exercise?
I love going to the gym. I like the energy that space has. I prefer it over working out at home. My favorite days would be leg day and abs. It helps me relieve school stress.
If you could start a charity, what would it be for?
I have a passion for a lot of things, but I think it would probably be for orphans. My church has an orphanage and I would love to use those resources to help children. Going along with my career path, I would start a charity for eyeglasses. I'd love to be able to provide vision care for underprivileged areas.