5 Steps To Finding Your Personal Style
When I first became interested in fashion I didn't know my own personal, cohesive style. For me, finding my personal style meant looking for the best way to represent my personality through the clothes I wear. Fashion and style are amazing creative outlets that come with endless possibilities. I love to align how I dress with my mood and personal aesthetic. The secret is consistency when it comes to style aspects such as colour and comfort. Once I took the time to learn my personal style, I was able to alter my closet to only contain clothes that I love and feel confident in. For me, when I feel confident I am much happier!
Step 1: Explore
Before you decide on your own style, find some inspiration. An easy way to find style inspo is to hop onto Pinterest! Here are a few tags on Pinterest that you can look through: #modeloffduty, #streetstyle, #softgirlstyle, #trendyoutfits, #minimalist, #edgyfashion. You can also check out the latest in fashion by flipping through magazines such as Vogue or Harper's Bazaar. On Pinterest, a great way to organize your pins for outfit ideas is to create two boards, one for casual outfits and one for formal.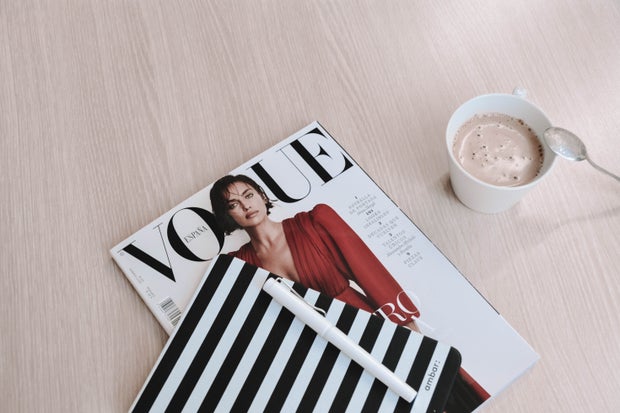 Photo by Content Pixie from Unsplash
Step 2: Categorize
Now that you have creates your pintrest boards, ask yourself, what is the most dominant type of style on my boards? Your style can be based off a period of time (for example, 80s or 90s fashion), comfort, lifestyle, and more! Some of the popular styles currently include: Trendy, Bohemian, Minimalist, Hypegirl, Softgirl, Edgy, E-Girl, The 90s, and Y2K. See if your board contains any of their features. Another fun way to categorize your boards is to consider your "aesthetic". Your style aesthetic can pertain to a set of colours, a particular time period, and more. 
You will likely have a combo of these styles! Now categorize — to make it simple, choose 1-3 of these styles. If you're having a hard time narrowing it down, cross off the styles you definitely don't vibe with. My style is a combo of "hype girl" (I'm a sneaker head), trendy, and 90s fashion. But don't get me wrong — I have some pieces from the Y2K era I occasionally throw on (yes, it's a velour Juicy tracksuit). 
Step 3: Trade it Out
What pieces go with your style? What pieces don't? What are you missing? Look through your closet and find pieces that you don't wear often or don't match your style. You can get a Depop, Vinted or Poshmark account to sell these clothes and use the money to buy new clothes that fit your style! 
Step 4: Build Your Wardrobe
Now this is definetly the most exciting part of the proccess. Once you have gone through which clothes don't match your style, its time to create a cohesive wardrobe that does! Take a look at a few websites that carry clothes in your style (hint: they are linked under Step 2). Or, depending on your aesthetic and style, go to your nearest thirft or second hand store. 
Step 5: Be Confident!
Now that you have altered your wardrobe to fit your personal style, don't be afraid to show it off! After going through this proccess a few times throughout the past few years, I have been better able to express myself through my clothes. In this way, I feel more like myself and therefore more confident when I step out the door in an outfit that truly reflects who I am. After finding the basics, it's so great to look for more unique pieces that a lot of people won't have. These 5 steps have served more as a confidence boosting proccess than anything. Feeling confident in your clothes is extremely empowering, as is having your own unique style!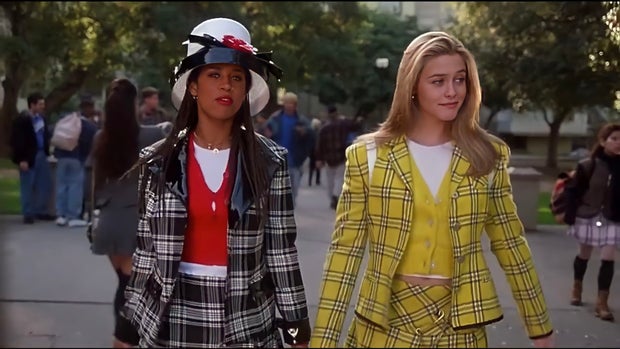 Paramount Pictures