Got the "Transfer Student Blues?"
For as long as I can remember, attending the University of Maryland has been a dream of mine, and for so many other students, they feel the same way. But, transferring to UMD from a community college or a different institution can be a hard transition for some students.
According to US News, the acceptance rate for the University is less than 46 percent. For those who do get accepted, you could expect your college experience to mirror something like "Drumline," falling in love, studying all night, partying and almost instantly finding your niche on campus. But, for some, it could feel more like when Elle Woods first got to law school in "Legally Blonde", with little social interaction and piles of course work to complete.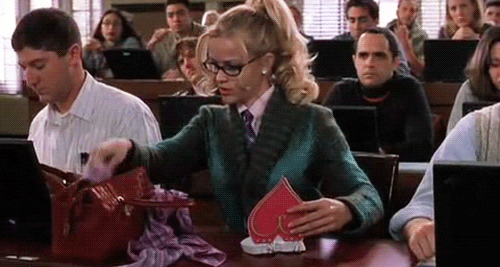 Giphy
Of course, there are some students who transfer to UMD and their experience is amazing from almost the beginning to the end. Senior communications major Laurence Yansunnu transferred to UMD from Frostburg State University after her freshman year of college. Yansunnu is an executive board member of the co-ed a cappella group on campus, Faux Paz.
Yansunnu says she had "a rocky start" at UMD, but it ultimately provided her with "the resources" she felt like she lacked at her prior school.
"I feel like I found my people," says Yansunnu. After finding your niche on campus and a solid group of people, it seems like transferring to UMD is not such a hard transition. Being involved on campus greatly impacts the experience someone would have while being a Terp.
Photo of Laurence Yansunnu (second from left), with her Faux Paz group members sitting at Mckeldin Mall on campus.
A struggle some transfer students face when arriving at the university is housing. Finding on-campus housing could be a challenge as a transfer student. It is not impossible, but it is not the easiest thing to do. Also, it is pretty expensive to live on campus.
When living on campus, you are surrounded by other students. You can interact with them and it makes being social and making friends much easier. Also, if you're on or close to campus, you could spend more time on campus and other places other students like to frequent. Without this advantage, it could make getting involved and finding your people much harder.
Yansunnu says, "transportation can be a hassle, but the tea is, I'm losing a lot less money." Saving money as a student is one of the hardest things to do. From eating out, partying, tuition and expensive textbooks, you're lucky if you're not eating ramen noodles every night. Saving money is one huge upside to not living on campus.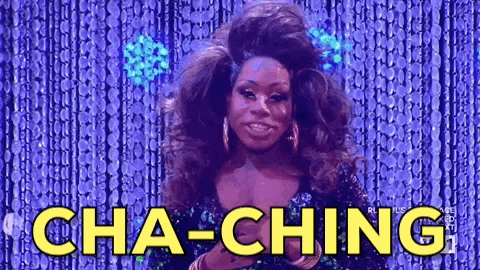 Giphy
It is obvious that everything is what you make it, including your college experience. Whether you transfer or start at a university from a freshman, put yourself out there and make it worth your time and of course worth your money.