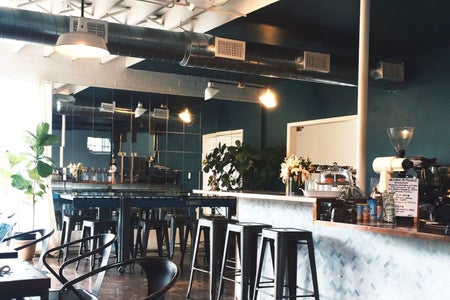 The Battle of The Bronx: Fens Vs. Fontenova
At the beginning of the fall semester, Fenwicks, a nearby pub was in full swing of being the main destination for students. Regularly referred to as "fens" by the students at Manhattan, it is the main bar that seems to stick around and be the plan for the weekend. However, the presence of a new bar, Fontenova,  located right by Broadway gained booming business from the students of Manhattan. Fontenova became extremely popular due to its expansive room, with plenty of space to move around, quality Mexican drinks, and overall vibe. Fontenova's budding popularity during this fall semester has caused visible competition between them and Fens.  
Fontenova's Rise to Popularity: 
Fontenova is a Mexican style tapas bar that serves tacos, fajitas, and other staple Mexican cuisine. The bar offers a great atmosphere, plays Latino music and has a wide space to accommodate for a big crowd on a Friday night. Fontenova is a great place to go out with friends for a drink or a cheap meal. In recent weeks the bar has become increasingly popular to people in the area. In early September the bar was only known by a few groups of friends and wasn't crowded. Today the bar is very crowded, sometimes even with little standing room. While the bar is spacious and open it quickly fills up on a Friday or Saturday night.
Fens is a much different style bar. Fens is much smaller and crammed and gives off an overall different vibe. Fens usually caters to the college kids and has a younger crowd than Fontenova. The music is much louder at Fens and is more pop and hip-hop songs. Being down the block from Fontenova, it is common to start the night at Fontenova then walk to Fens to have a good time. Ever since Fontenova's recent rise to popularity Fens has become less crowded. Both the bars offer great drinks and are perfect for a night out.