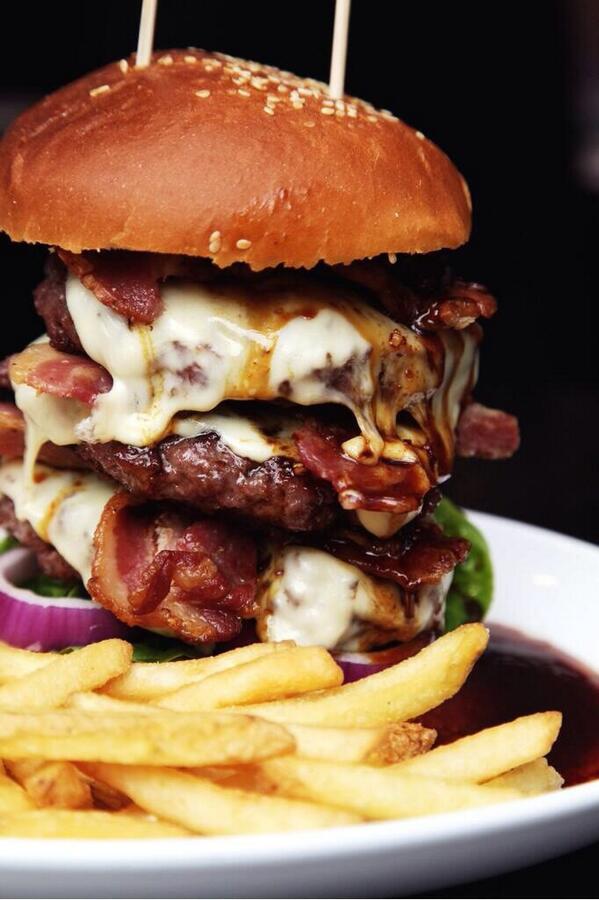 If you're looking for a night of burger or grills, the newly opened Solita in Didsbury is a must visit. Our Campus Celeb for the week, it has a branch in the Northern Quarter as well so if Didsbury is a little far then head up to town!
What food does it serve?
Solita prides itself on its culinary combination of American grill with an Italian flare. Its menu boasts a wide range of burgers (with candied bacon), deep fried macaroni and cheese, and a surprisingly good selection of salads. The meat burger patties can even be swapped for veggie ones, and the sweet potato fries are delicious. The puddings are even better, check out their menu here.
As students, we're looking for a not-so pricey meal out. Does Solita promise this?
The food is a little more pricey than let's say Font in Fallowfield or Vodka Revs, with mains averaging at £12 for a burger and £10 for a salad, the starters vary from about £4-7 but the food is worth that little extra. Cocktails again are a little more than Font's £2, however they're exciting and tasty and definitely go well with dinner.
What about dress-code, would we have to book in advance?
Whether you're out with the girls, on a date or just looking for somewhere to take your parents out when they come and visit. There is no specific dress-code so you can be as dressy or as casual as you want. Though it does feel nice to dress up a little for a nice meal out!
And if we wanted to have a group event or a large party?
Solita offers a brilliant party menu, £18 for two courses from a set menu (found online) however a call and a personal touch always helps in getting a little extra. They have two floors of seating in Didsbury, upstairs and downstairs, so plenty of room if you wanted a little privacy for a group event.
And if we just wanted lunch instead of dinner?
Solita offers a fab weekend (Fri-Sun) brunch menu, from eggs Benedict to waffles. And they even offer cheeky cocktails for £5. What more could we want?!
Check out their website for more info! 
(Photo credits to Ilovemanchester.com, twitter.com, designmynight.com)