1. Preheat the oven to 180C/160C/gas 4. Fill a cupcake tray with 12 cases.
2. Beat 110g of softened butter and 110g of golden caster sugar together until they're pale and fluffy.
3. Whisk in 2 large eggs, but make sure you add them one at a time!
4. Add ½ tsp of vanilla extract, 110g of self-raising flour and a pinch of salt. Whisk them until they all combine, then add the mixture to the cupcake cases.
5. Bake for 15 minutes, until the cakes are golden brown. Then leave to cool completely.
6. For the buttercream, whisk 150g of softened butter until it's soft. Then add 300g of icing sugar, 1tsp of vanilla extract and a pinch of salt.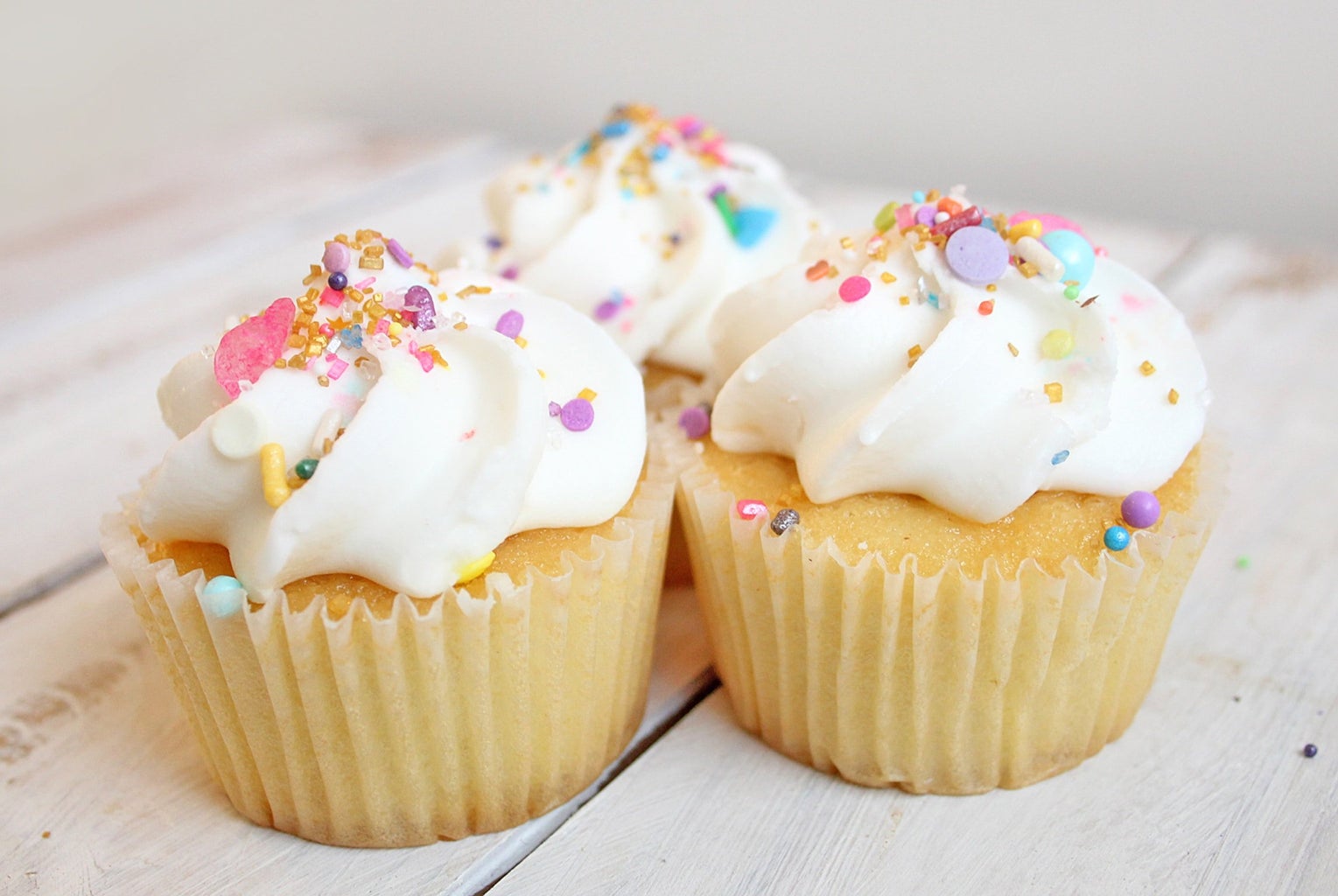 Photo by Jennie Brown on Unsplash
7. Whisk together until it's smooth and, if you want, add in 3 tbsp of milk.
8. Decorate as you wish!
9. Enjoy!