Urth Caffe - Worth the Hype?
If you're anything like me then you tend to enjoy a few restaurants nearby that are delicious, but cheap enough that your bank account is still alive. However, watching celebrities over the years I've always wondered what restaurants they went to as well as how much they spent on their food.
Well the day has come where I finally try the highly reviewed Urth Caffe. This has been a constant topic brought up among my friends due to us living in Southern California about 30 minutes from the Urth Caffe in Pasadena.
Expectation: Overly-hyped food that was decent and would cost $30 not including a drink. I was also expecting there to only be salad on the menu (needless to say I was pleasantly surprised, but we will get to that).
The Drive: We left at around 8:45pm and arrived around 9:20pm. The drive was not as bad as I was expecting, but a real bummer was the charge for parking (only $3 for 2 hours but it was not something I was expecting).
Exapectation & Drive Rating: 9.5/10
Ordering: I was not expecting to wait in line to order food because whenever I've seen pictures it's been a sit down, so that was pretty interesting. They had hand out menus ready and they were very fast when taking our order. The only thing I noticed was the customer service was not as consistent as I was hoping it would be.
I ended up ordering a kid's Macaroni and Cheese with a side of bananas and strawberries and an Iced Organic Moroccan Mint Boba.
Mac & Cheese: $7.09
Organic Moroccan Mint Boba: $4.35
Order Layout Rating: 8/10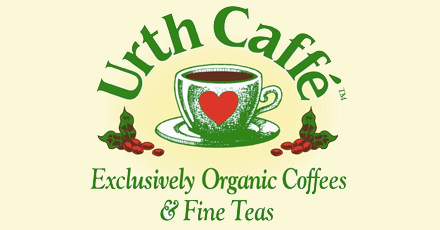 (urthcaffe.com)
Wait Time: There was not a long wait at all. However, what I didn't care for was that there were three separate people handing us our food and it seemed a bit hectic.
Wait Time Rating: 7.5/10
Quality of food: Outstanding! Definitely worth the price and I fell in love with the Mint Boba! I also recommend trying the Margherita Pizza!
Food Rating: 10/10
Final Thoughts: Although it can be overly-hyped, the food was outstanding and it was a very aesthetic location. The flow of the restaurant itself was wonderful and I highly recommend eating outside for the full experience! Amazing tone and very kind people overall in the Pasadena Location! Will definitely be coming back and is worth the drive.
Final Rating: 9/10
Note: In this review I am completely unbiased and all my thoughts are 100% my own opinion.