Things That I Learned While Looking For My First Internship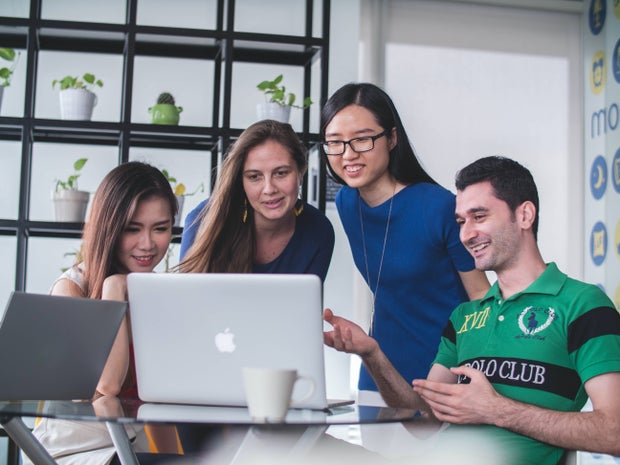 Photo by Mimi Thian from Unsplash I have been working very hard to find possible internships for myself this summer. I am pretty sure that everybody attending college is working towards having a career after graduation. At least I am. I have been busy lining up multiple interviews over this semester. They are weighing heavily on my mental space right now. So, I thought that I'd share what I have learned from going through this process. I hope that there are some people that need some guidance or tips on how to land their first internship. 
Luckily, I have an older sister who has already been through this process. She has helped me tremendously and I cannot thank her enough. However, there are students who do not have an older sibling or any siblings at all. This article is for all of you out there who want to start hunting for an internship but have no clue where to start.
The first thing that I recommend doing is a MUST. I think that the most important first step is to create a LinkedIn profile. Some professors make creating a LinkedIn profile an assignment in their classes. Many people have LinkedIn accounts- however, if you don't, do not worry. They are super easy to make.
LinkedIn is very important and a majority of employers will look up your account before interviewing. It is very important to add your prior work experience, as well as your major and graduation year. Remember to use a professional profile picture.  
Personally, I rely heavily on looking for internships posted on LinkedIn. There are new positions uploaded there daily. Though, I have heard that Indeed is another great place to look for internships.
Unsplash/Christina @ wocintechchat.com
There are many resources on campus that post internships for KU students. Outside of LinkedIn, there is an app through www.hirejayhawks.com called Symplicity. I recommend downloading that because they are also posting a lot of opportunities for KU students and alumni.
APPLY APPLY APPLY. You should apply to any position that you are remotely interested in. Be eager to set up interviews because the worst thing that the employer can say is "no". And don't get me wrong, "no" hurts to hear. But at least you got your foot in the door and some interview experience under your belt. 
Having interview experience is also very important while interviewing with different companies. Believe it or not, many interviewers ask a lot of the same questions. Experience is helpful because it allows you to perfect your answers under pressure. It also lowers the chances of you being totally blindsided by an interviewer's question. 
Lastly, here are a few commonly asked questions during an interview.
What attracted you to this position?

What are your strengths and weaknesses?

Why do you think that you would be a good fit?

What are your professional goals?

What was your greatest accomplishment?