A wonderstruck astronaut dominates the wall of the living area of my dorm that I share with two roommates. This colorful, somewhat trippy art featuring an astronaut sitting on a cliff, gazing at other planets in space has made our room feel more like it belongs to us. I stumbled upon it on Amazon and immediately felt like it reflected me and my roommates, and after a quick consultation with them, I ordered the tapestry. After living in an online environment for so long, with our living space being our workspace, I now feel the need to distinguish between the two. Going from constantly feeling like something was missing in our room to now feeling a shot of warmth when I step inside to the sight of our astronaut has reinforced an idea I haven't had to consider in a while: Having your own space is important. Having that space be one you enjoy being in and one that reflects you and your needs is even more important.
In these first few weeks of discovering and settling into completely new environments, people, schedules and cultures at university, it's important to spare a thought for your own personal space. Navigating this need for a personalized, emotionally fulfilling environment alongside the many restrictions that accompany a university dorm and roommates can be difficult. Personally, as an international student, I constantly struggle with finding a good medium between wanting to decorate my space and wanting to limit the amount of stuff I accumulate. There's only so much I can stuff into two suitcases at the end of every year when I have to pack up my dorm room. But there's also only one space in this entire country that I can call home. I like being able to step into my room and feel like it reflects me, my roommates, our dynamics and our interests. I want to feel like I'm coming home when I step inside our room.
Research reaffirms this emotional need. One research article titled The role of accommodation environments in student mental health and wellbeing describes the transition into student living, stating, "this leaves young people vulnerable whilst they go through a process to re-attach to new people and a new environment, and loneliness and social isolation were keenly felt during this period. Physical attributes of place that prevent social cohesion further exacerbated feelings of loneliness." Furthermore, the same article describes students' attempts to construct private spaces they could retreat to, writing, "For many students, their private space was viewed as a place of comfort, individuality, and personal identity. Bedrooms seemed to play an important role as a means of self-expression." In addition to these emotional responses, a space that you feel comfortable in is likely to serve you better in terms of clarity of mind, productivity and overall mental wellbeing.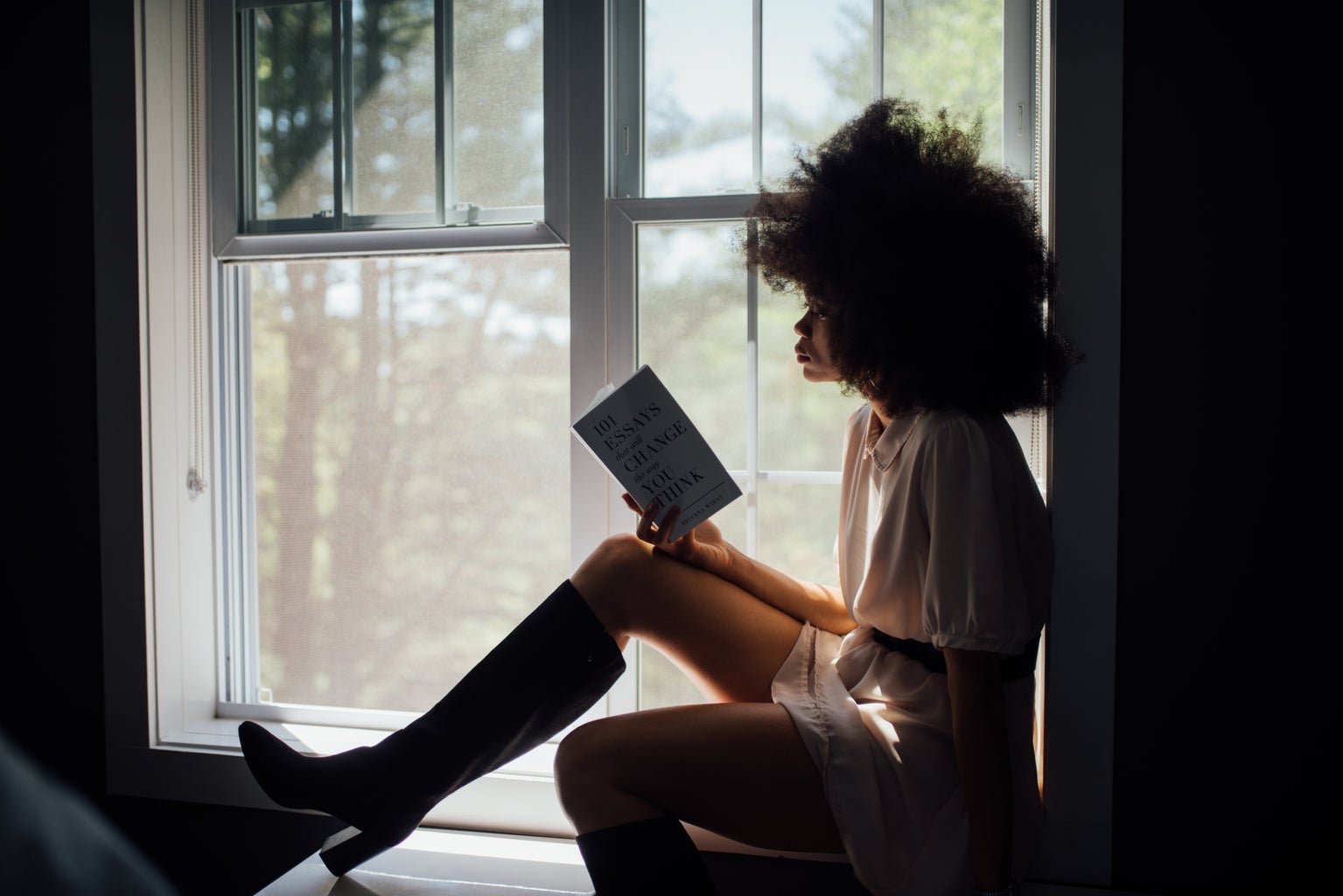 So, how do we walk the line? How do we construct our comfort spaces?
Start with figuring out what is important to you in a living space. What makes you happy when you step inside your room? What would serve you best both as a student and as a human being? Then, decide how to incorporate that into a physical environment. This process is different for each person. For example, I have a ton of photographs with my friends and family tacked up on my desk. I know a lot of people who have rows of plants on their windowsills and others who have posters and collages covering their walls. The process is your own just as the room is; yours to build, yours to inhabit, yours to dream and feel in.
University is tough and confusing and feels like a constant state of transition. Having an environment that is specifically made to serve you is a necessary oasis amidst it all. I hope your living space is everything you need it to be, I hope you find in it the comfort you deserve.
References:
Worsley, J.D., Harrison, P. & Corcoran, R. The role of accommodation environments in student mental health and wellbeing. BMC Public Health 21, 573 (2021). https://doi.org/10.1186/s12889-021-10602-5