Briogeo Hair Products That You Need in Your Life
Spring is full of fresh starts. Right now it is time for spring cleaning and trying to still keep a grip on your New Year's resolutions. It is time to make sure that you are healthy and when I say "you", I mean all of you. Your hair is included. I have a new brand of products that will help tremendously in keeping your hair healthy this spring. I am beyond obsessed with this brand and I hope that you will be too.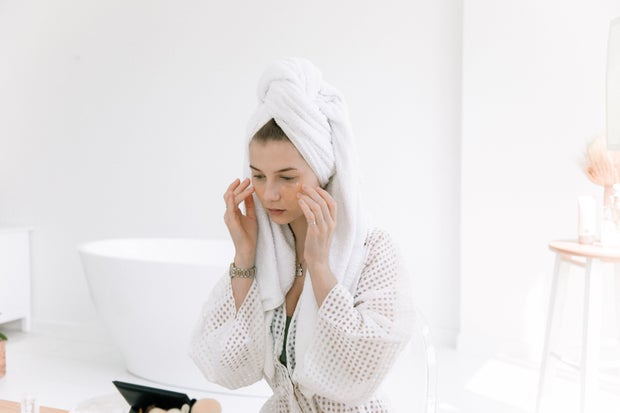 Ekaterina Bolovtsova via Pexels
The brand that I am talking about is called Briogeo. This line of hair products has stolen my heart. I have tried many of its products and I don't have one thing bad to say about any of them. All Briogeo products are formulated from clean ingredients. All of the Briogeo products are made without harsh sulfates, silicones, parabens, phthalates, DEA, and synthetic colors. Also, all of its formulas are cruelty-free, gluten-free, and vegan. Not to mention every single product smells amazing.
I am going to list my top five favorite Briogeo products based on the ones that I have tried. I haven't tried every product that Briogeo has made, but I have tried quite a few. Disclaimer: These products are a bit more pricey compared to other brands, however, these products are not overpriced in my opinion. 
My Top Five Briogeo Products
I have been using this leave-in conditioner for about 8 months now and I am addicted. I look forward to showering because I cannot wait to spray my hair with this product after. It smells so good I literally want to drink it. This leave-in conditioner is meant to tame dryness, frizz, and dullness. It makes my hair feel so soft and healthy, and it detangles wet hair like a charm. I will never allow myself to run out of this product. Its three main ingredients include rosehip oil, argan oil, and coconut oil. This product is from Briogeo's "Don't Despair, Repair!" product line.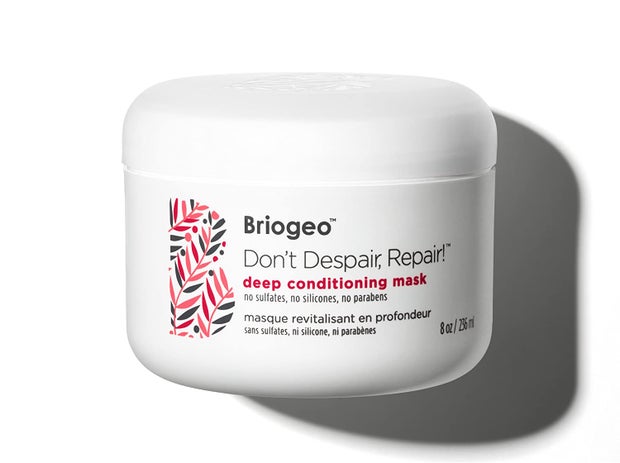 Sephora
This hair mask is from the same product line as the leave-in conditioner. This product won the 2020 Allure Reader's Choice Award for Best Conditioner. Hair masks are super beneficial for your hair because they really hydrate each strand. This product combats dry, damaged, chemically-treated, and/or lifeless hair with rosehip oil, algae extracts, almond oil, and b-vitamins. I felt a difference in my hair after one use of this product. My hair was noticeably smoother and shinier after just one use. You are supposed to use this product once or twice a week and it makes a dramatic difference.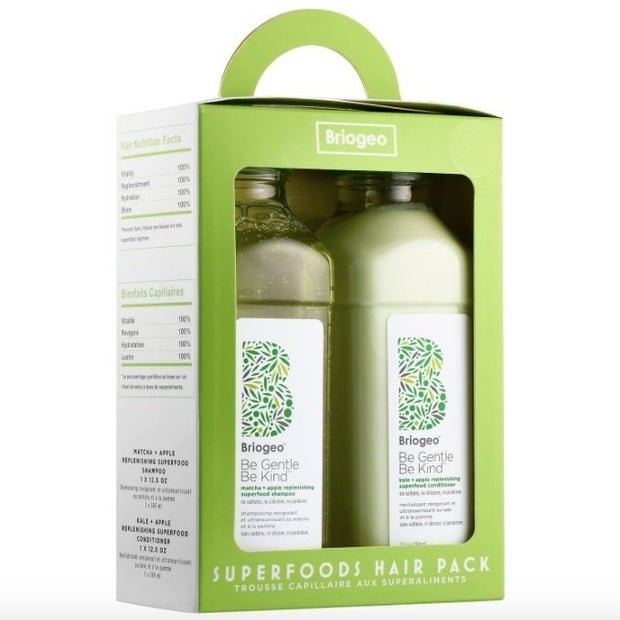 Photo Courtesy of Sephora
This product is another deep conditioning hair mask. However, this mask is from a different collection called the Be Gentle, Be Kind Superfood line. On top of Briogeo's normal amazing ingredients, the brand targeted superfoods to increase results from its products. This mask is meant for super dry and dull hair. This whole line is inspired by green superfood smoothie ingredients. This mask contains avocado oil, spinach, and kiwi fruit extract. I only tried a sample of this mask, but it was amazing. It smelled so yummy, per usual, and my hair also felt noticeably different after one use. My hair felt much more hydrated and it had basically no tangles after my shower. This is a super hydrating mask and I recommend it to anyone who believes that their hair needs a vital shot of hydration.
This product was also awarded by Allure in 2020. This product won the Best of Beauty award by Allure. This hair oil is one of the best hair oils that I have ever gotten my hands on. It is also from the Don't Despair, Repair! Hair product line. This product is meant to be applied to damp hair after a shower. You apply the oil from your mid-length hair to your ends, where your hair is driest and damaged. The ingredients in this product include: Ceramides, rose flower oil, and macadamia nut derivative. I always stray away from hair oil because it tends to make my hair very greasy looking. Even if I only apply hair oil to my ends they stick together and look very oily. I have never had this problem with this Strengthening Treatment Oil. This oil is so lightweight and my hair doesn't look greasy at all. This oil never fails to add shine and smoothness to my hair.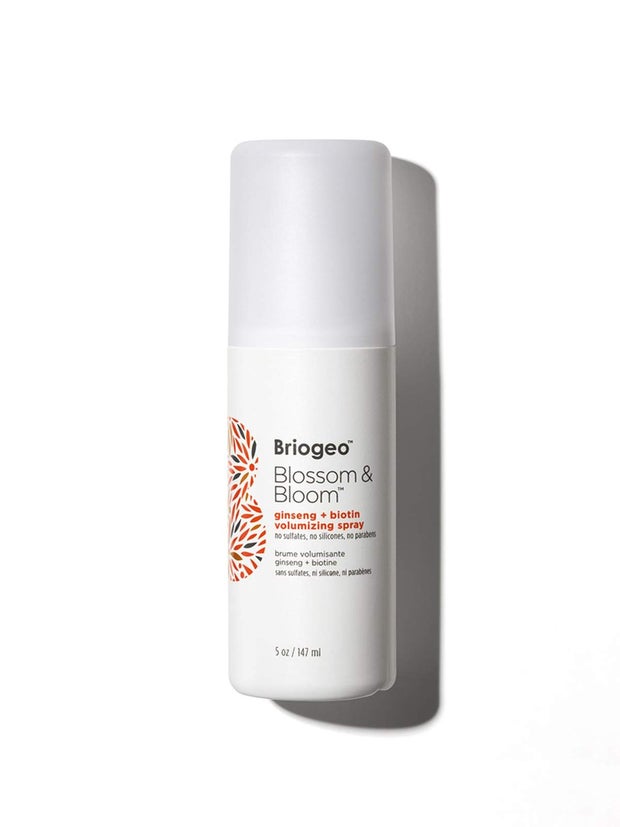 Sephora
I don't know about you guys but I am a sucker for some big hair. This volumizing root powder uses ginseng, biotin, and maltodextrin to give your hair volume and texture. This product was also awarded by Allure in 2020. This product is mainly for flat or thin hair. I love volumizing powders, but I have noticed that a few I have used in the past leave almost a pomade residue. This is the only volumizer that I have used that leaves your hair still feeling smooth and not sticky. I highly recommend this product to anyone wanting a little boost in their hair.
I really enjoy when brands base their products around clean ingredients. It is important for your hair to be absorbing healthy ingredients. Avoiding harsh additives is a big deal when trying to maintain healthy hair.